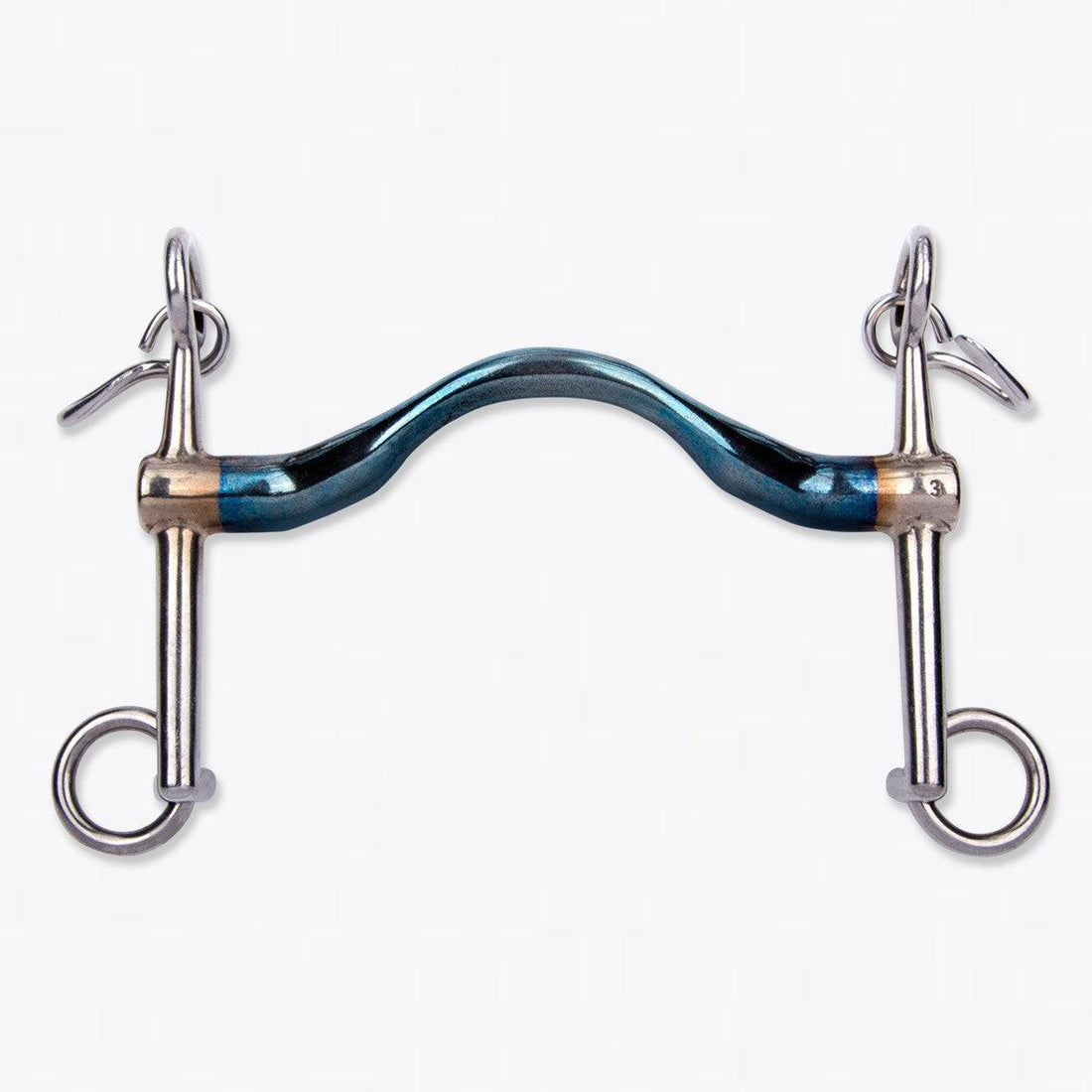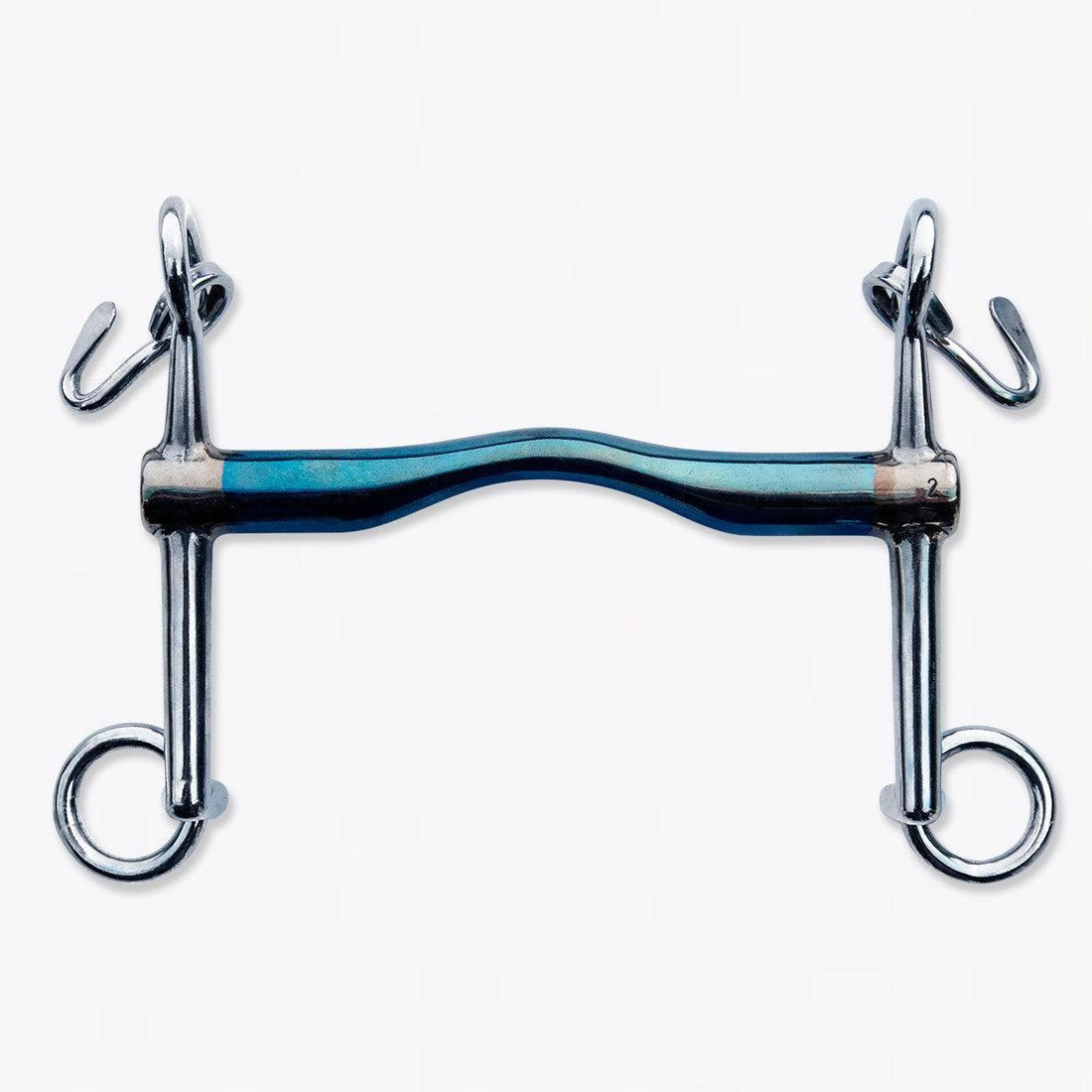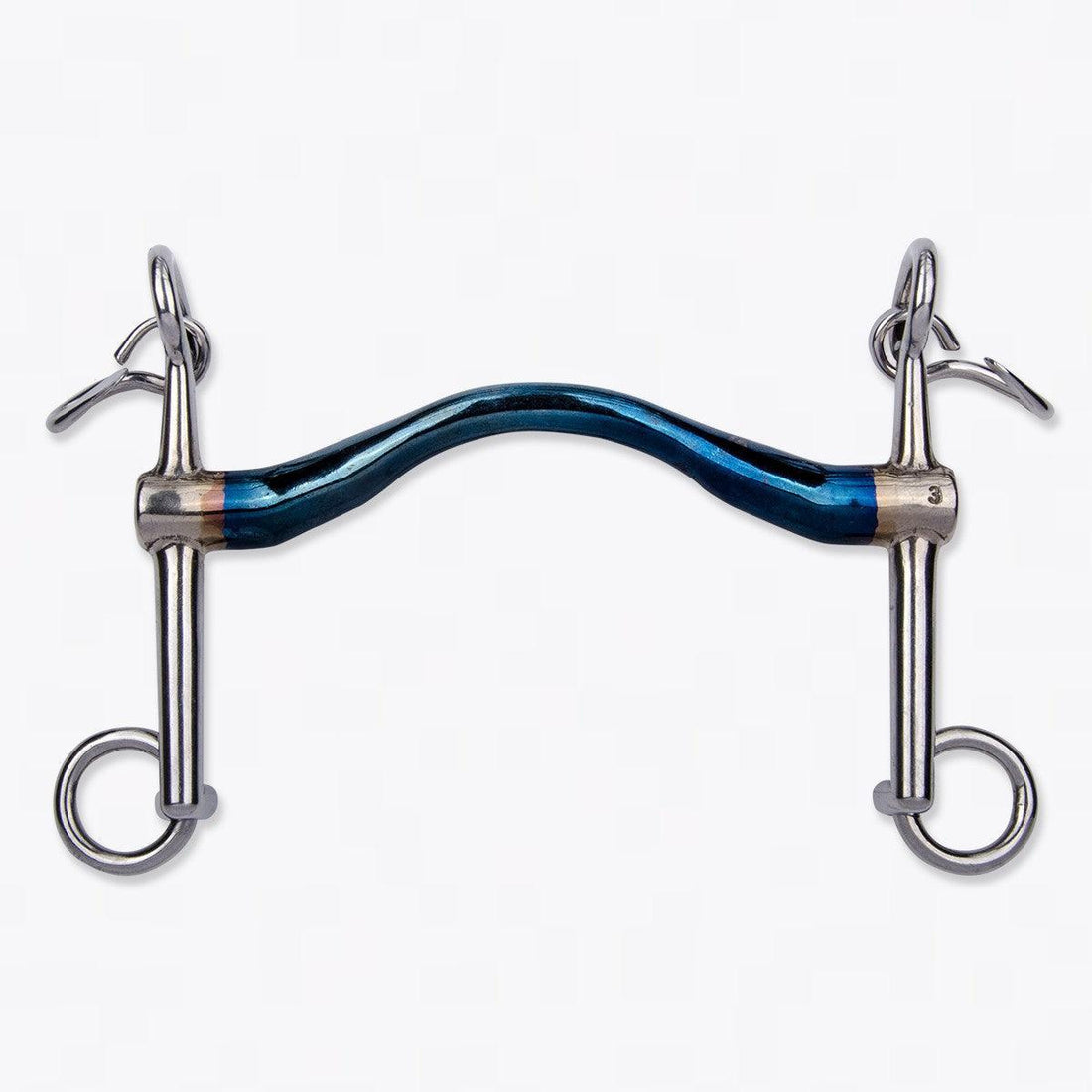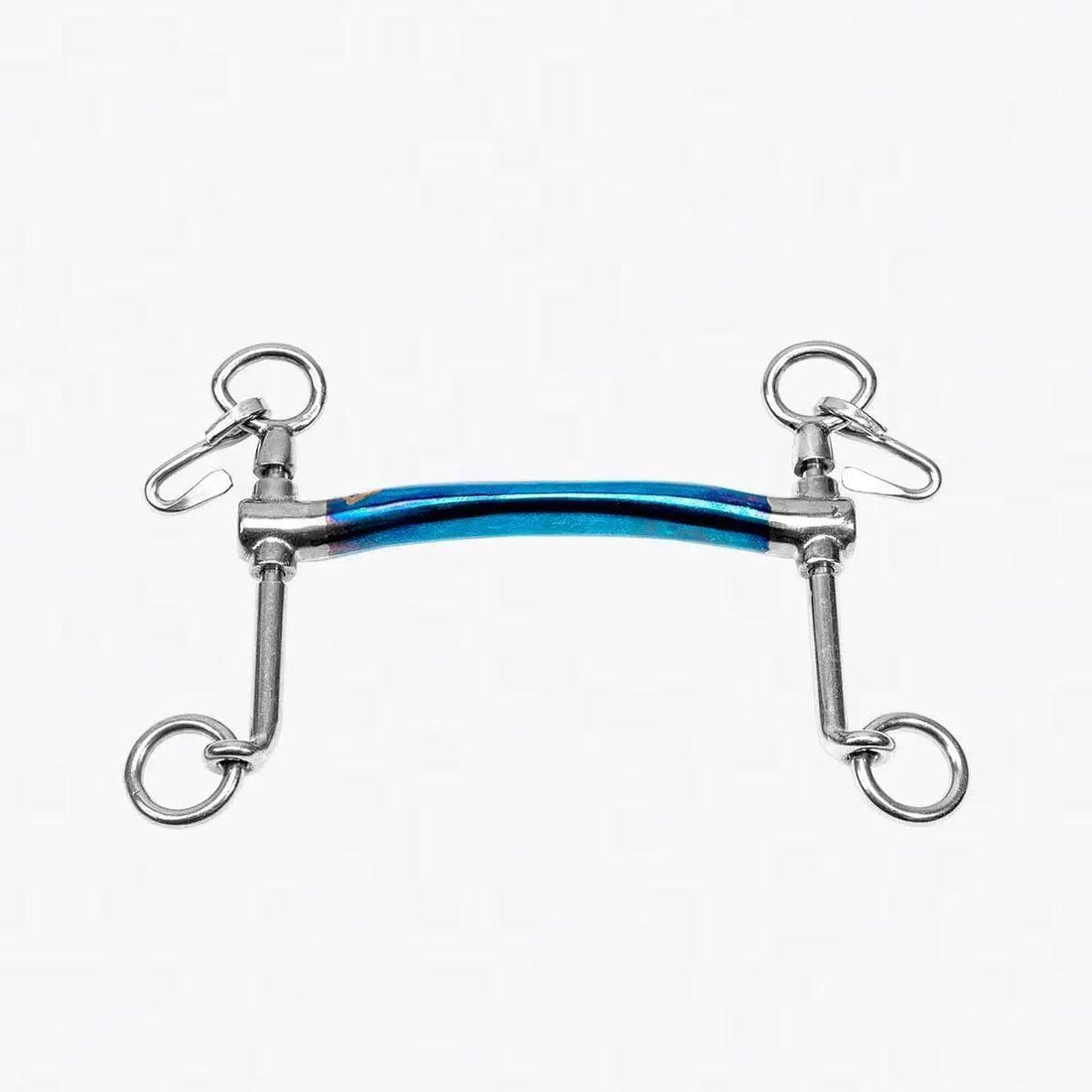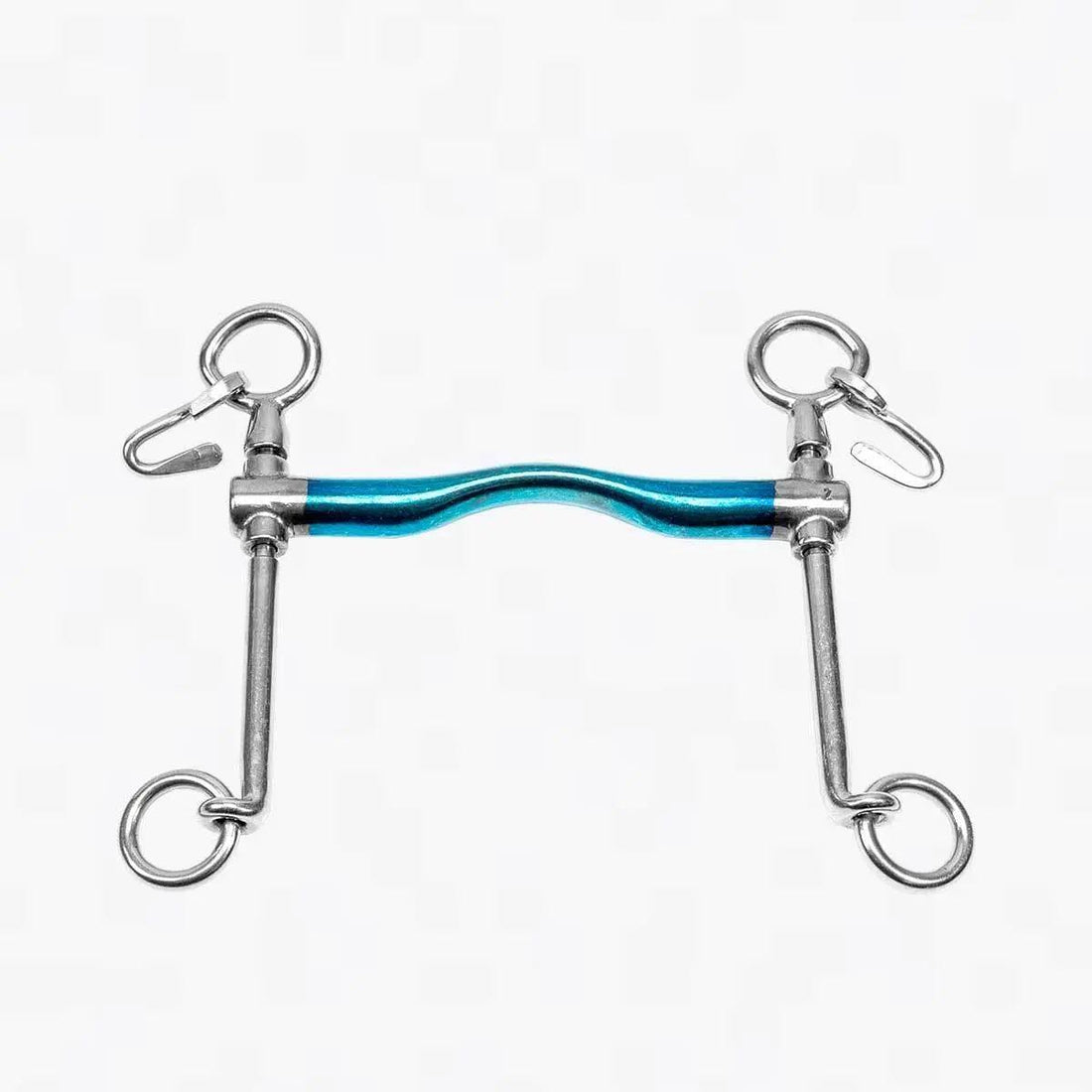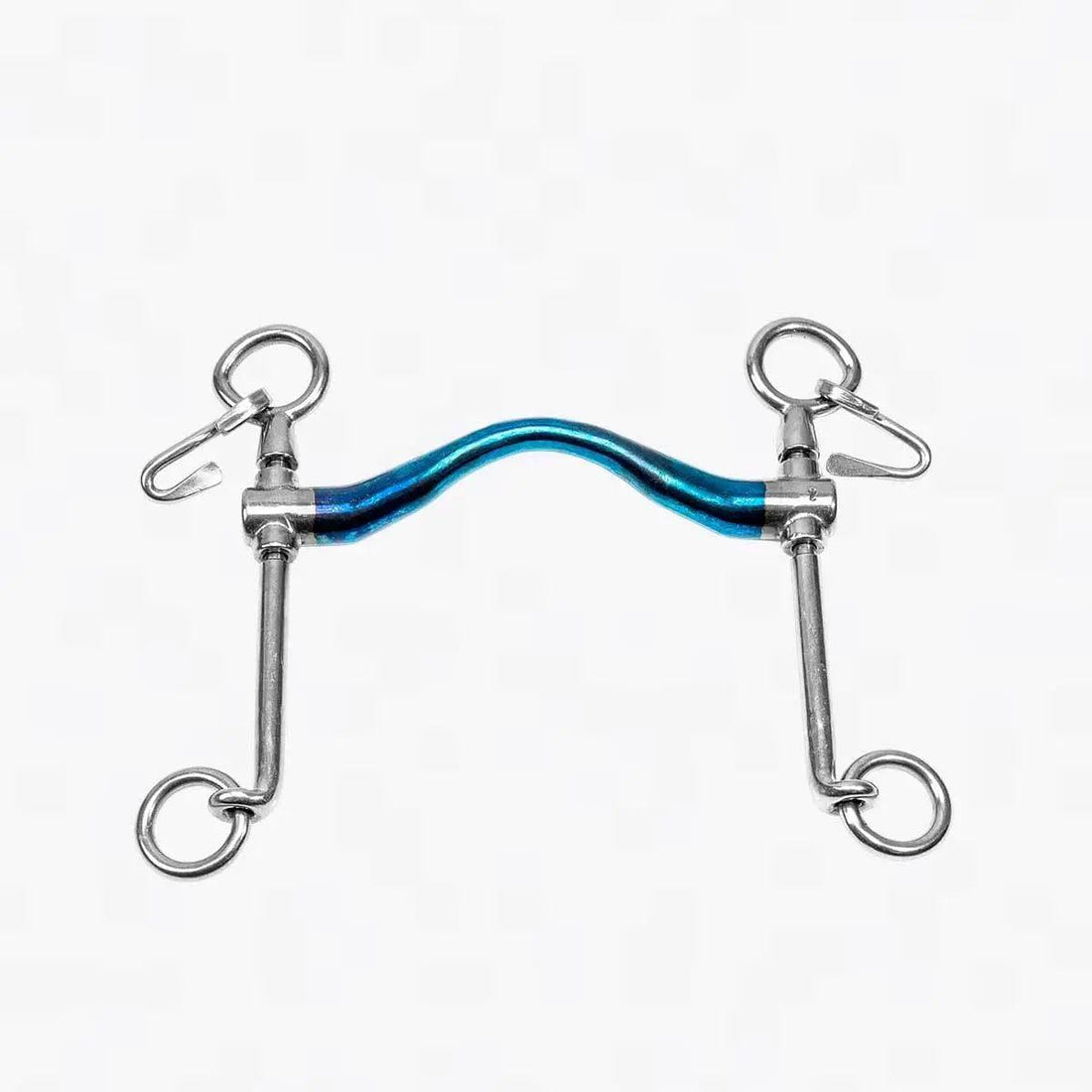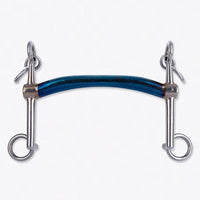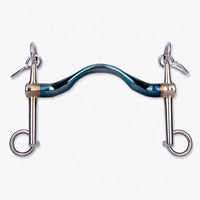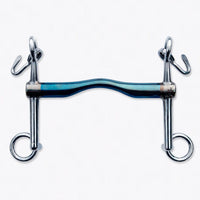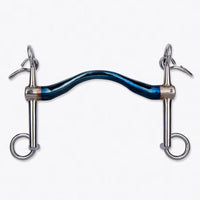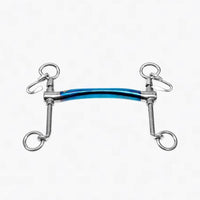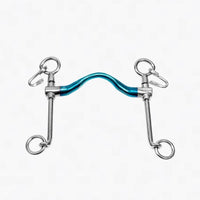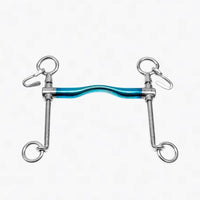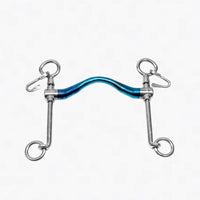 Trust sweet iron baby weymouth fixed
Sweet iron will rust when it comes into contact with (air) humidity; the surface rust tastes sweet and naturally stimulates the saliva production. This will cause the horse to salivate more which in turn encourages better acceptance of the bit. The rusting process (oxidation) changes the blue colour of the TRUST-bit to a brownish-grey.
If a sweet iron bit is not used for a while, an orange-brown rust layer may develop on the mouthpiece. Simply remove this by wiping the bit with a damp cloth.
The Weymouth bit is always used together with a Bradoon bit. This is a combination of two bits that are used in the higher classes, mainly dressage. The Weymouth is always used in combination with a curb  chain. The rings of the Bradoon are smaller than normal, so there is  enough room left for the leverage functioning of the Weymouth. For the Weymouth and Bradoon a special bridle is required or extra cheekpieces.
This combination of the two bits is used to get the head and neck of the horse in the required position. A Weymouth combination should only be used by very experienced riders and a horse that is well trained and can tolerate some pressure.
Width in cm: 12.5 / 13.5 / 14.5 cm
Width in inch: 5" / 5 1/4" / 5 3/4"