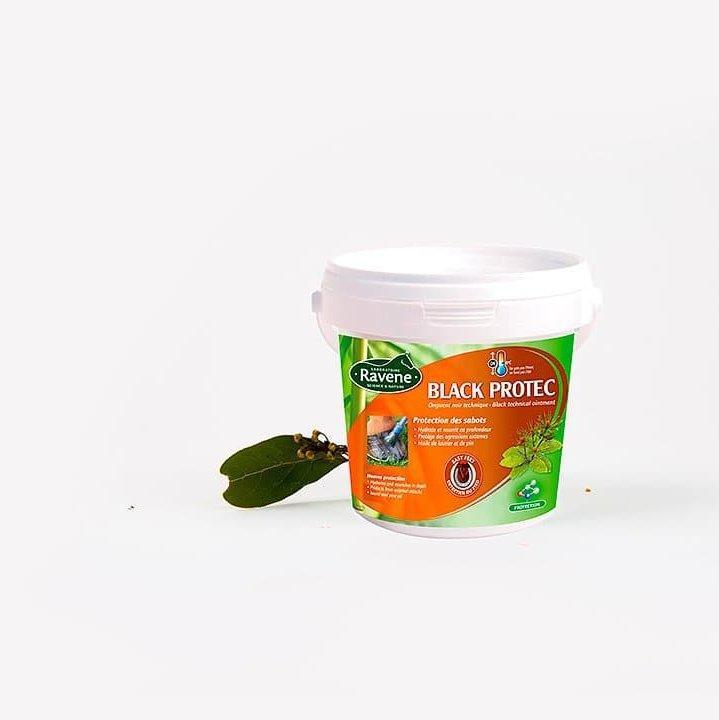 This is the BLACK PROTEC from RAVENE.
Protecting your horse's feet is a must-have, simple and quick action to take care of your companion. It's an essential care. No foot, no horse!
This is why the Ravene Laboratory has designed a technical black ointment of which the formulation is stable over time.
BLACK PROTEC does not melt in the summer and does not freeze in the winter.
BLACK PROTEC contains ingredients such as Laurel oil which promotes the growth of the horn, protects the hoof from drying out and prevents seedlings.
Thanks to Norway tar, an optimal protection is obtained against external aggressions such as humidity.
Also, its texture allows a good adhesion to the hoof.
Black Protec is available in 500 ml and 1L jars.