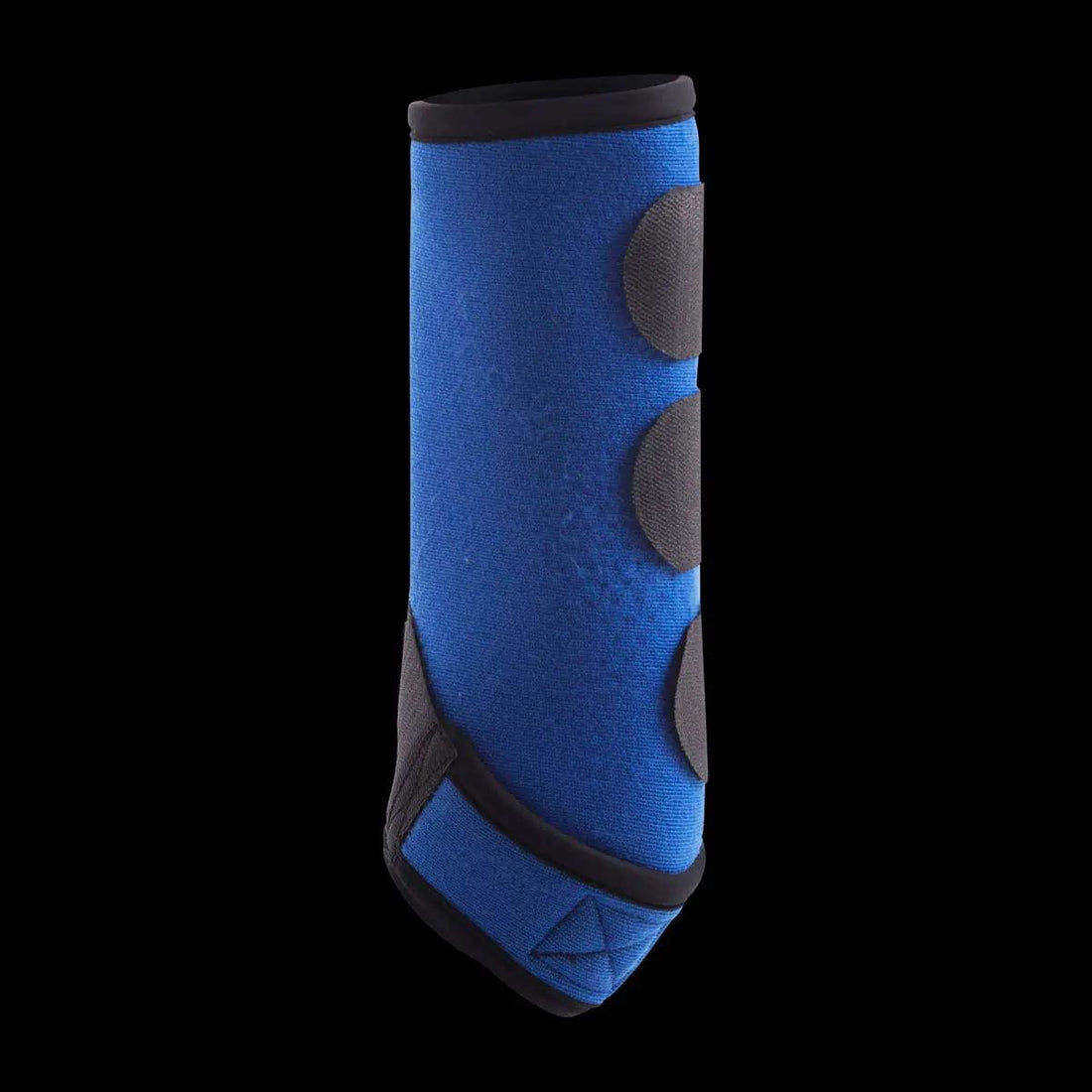 Acavallo respira neoprene front boots AC 652
These Respira horse boots are highly breathable thanks to the use of perforated Neoprene fibers.
In addition to this, they stand out from competitor products by a higher degree of elasticity and perfect adaptability to the horse's leg, due to the unique combination of soft gel and special fiber materials. Another special feature of these boots are their two integrated, longitudinal gel beads protecting and supporting the flexor tendon while preventing the boot from turning. These boots are very light and, as all of our products, they are easy to wash.
Material composition: 60% polychloroprene, 30% thermoplastic gel, 10% nylon.