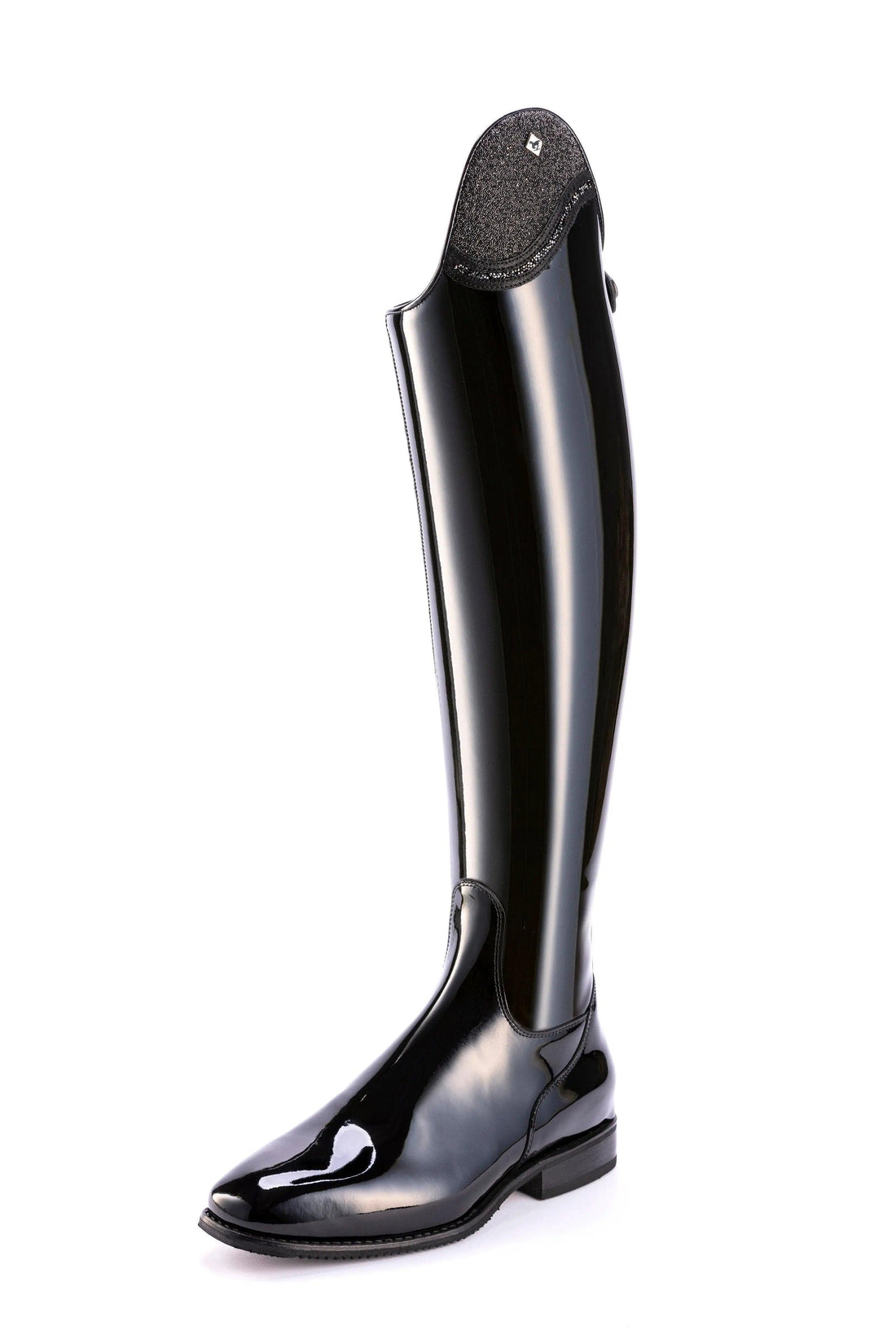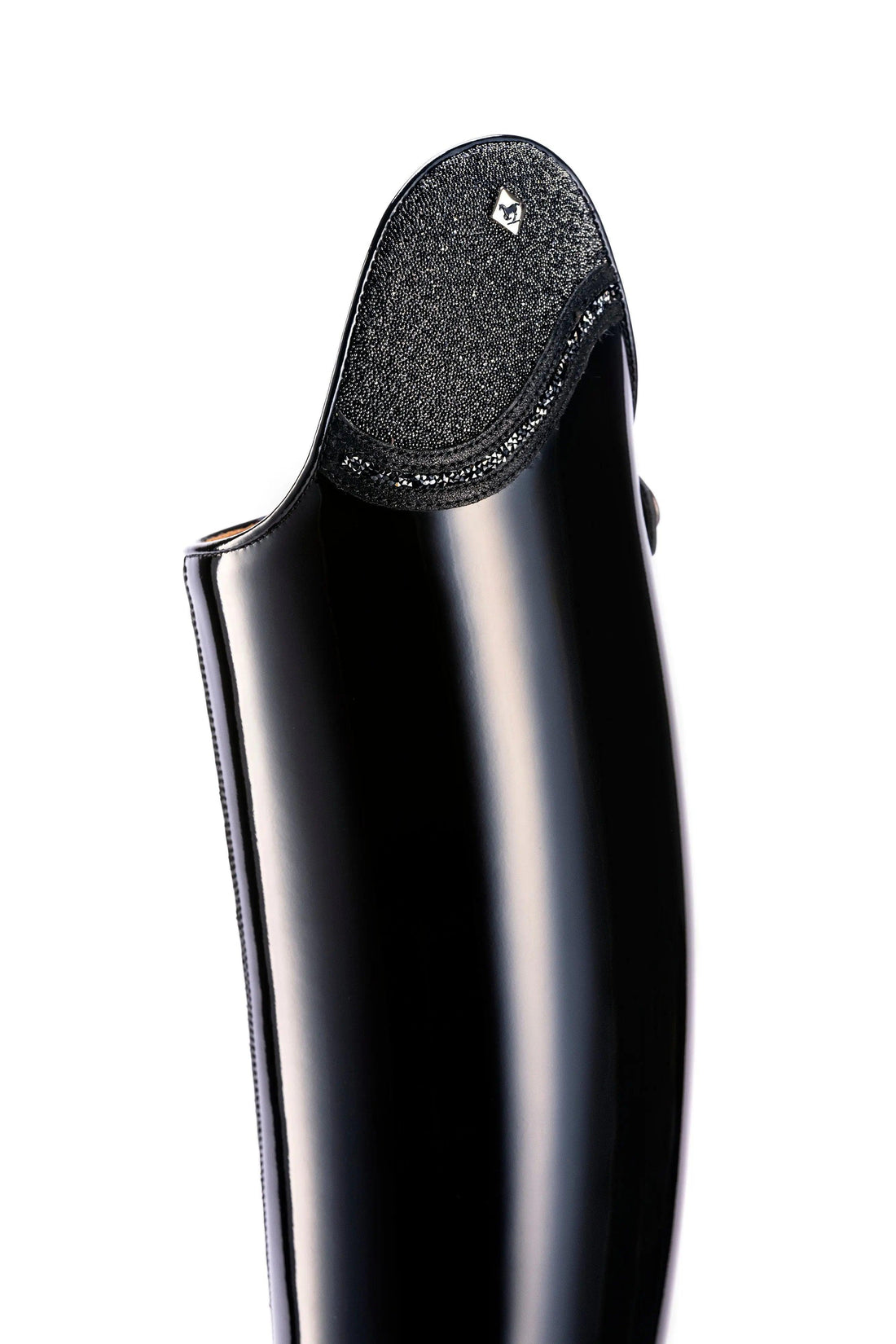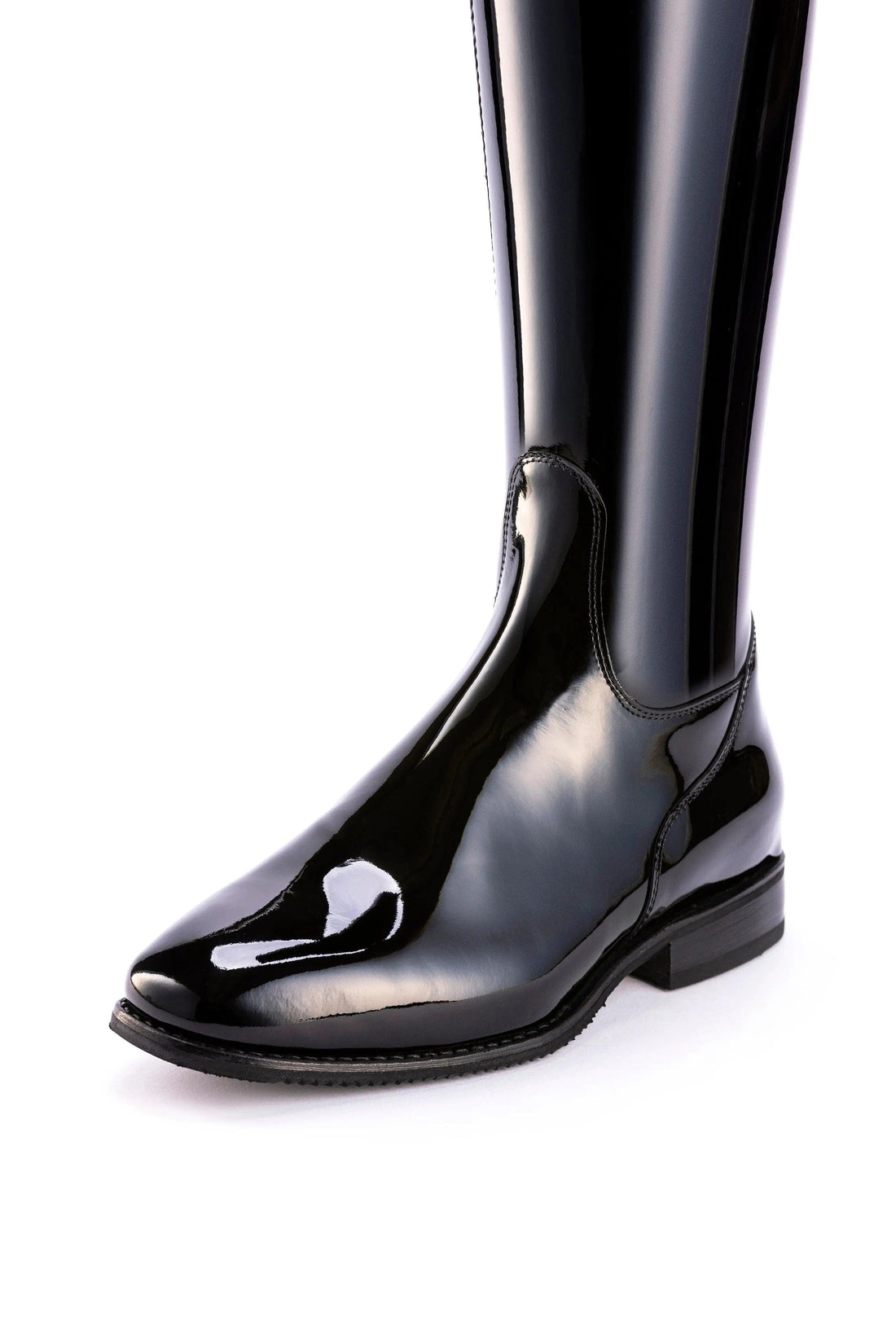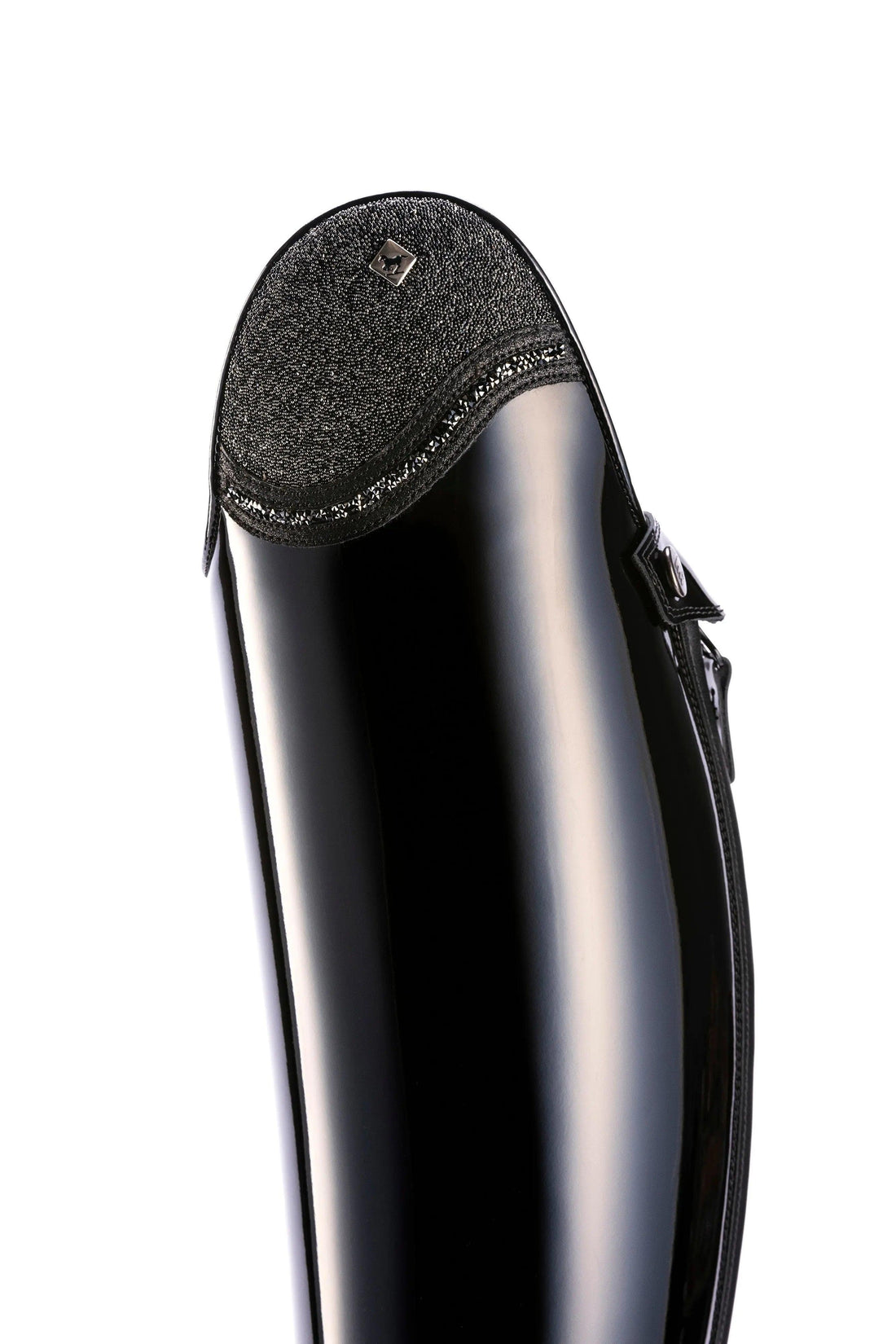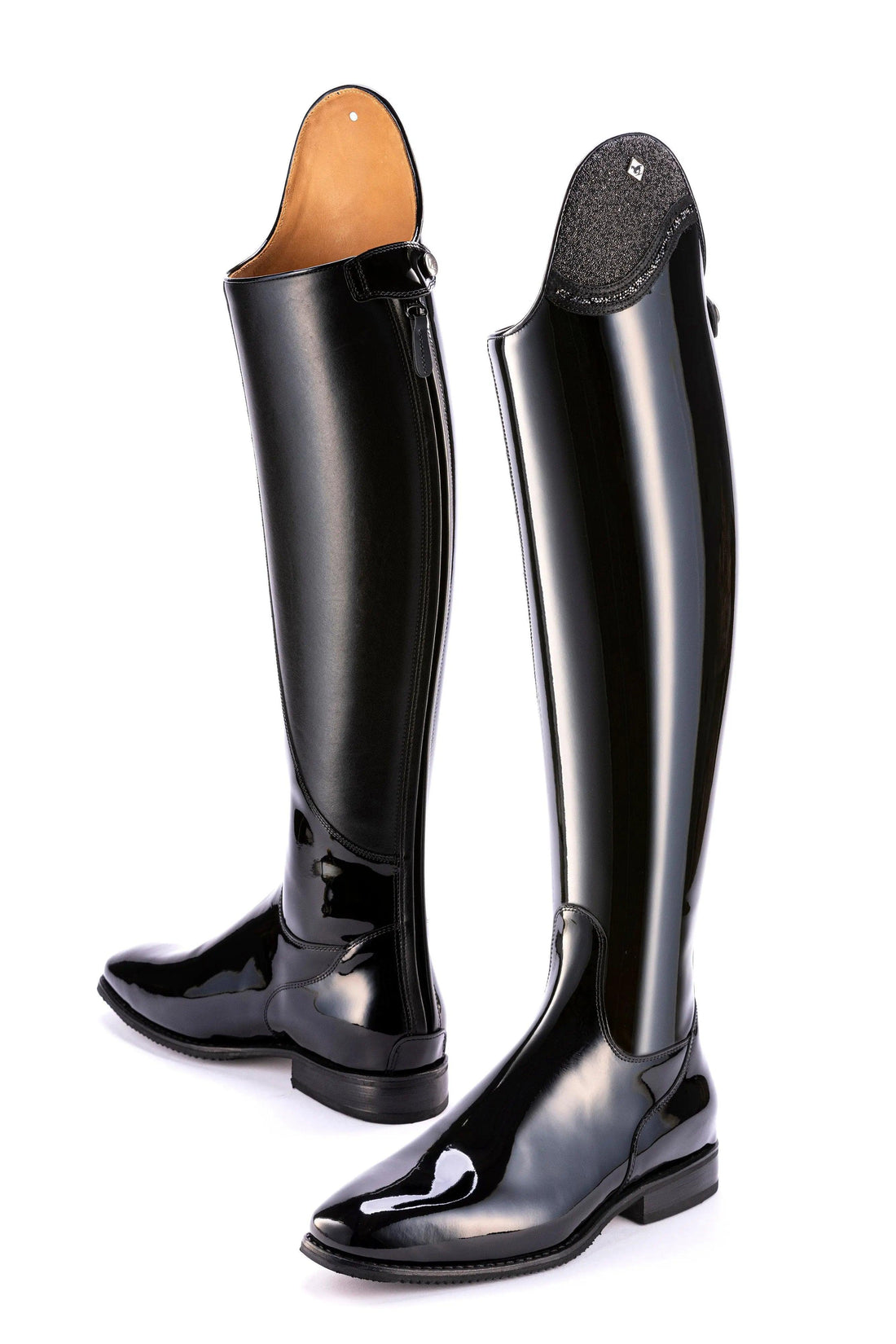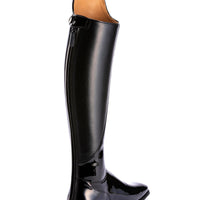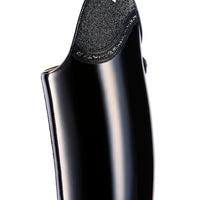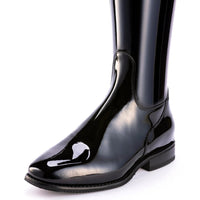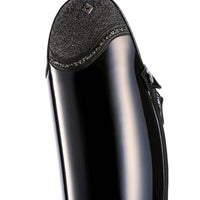 De Niro Volta dressage boots
Unleash your inner equestrian with De Niros Volta dressage boots - the perfect blend of style and performance.
The De Niro Volta dressage boots are the ultimate choice for riders who demand both style and performance. The Volta model is crafted with top-quality leather, providing a sleek and elegant appearance that reflects your sophisticated taste. These dressage boots offer exceptional comfort and support, thanks to their ergonomically designed footbeds and durable materials. Whether you're competing in a championship or practicing at home, the De Niro Volta dressage boots ensure maximum stability and security every step of the way. So why settle for less when these stylish yet functional dressage boots can take your riding experience to new heights? Order now!
De Niro Volta dressage boots offer exceptional comfort and support for riders during long training sessions
The sleek design of the Volta model adds a touch of elegance to any dressage outfit
Made from highquality materials, these boots are durable and built to last season after season
With their superior grip and stability, De Niro Volta dressage boots provide riders with optimal control in the saddle
Check the NEWEST model by De Niro!
De Niro has released its newest model. 
The Volta model has :
- hardened shaft
- extra high dressage bow (up to 10 cm)
- zipper on the back of boots
- inside patch
- Patent black leather
- Top Salentino                            
- Jet hematite SW fabric                                 
- Deco GGS79 JET                                             
The De Niro Volta SL was named after the Italian founder of the battery; Alessandro Volta. The word Volta also means rewrite the page. This new model rewrites dressage!
We turn the page with a zipper in the back of the boots, instead of diagonally front (Bellini model). This is a revolutionary change, as the zipper in the back allows an easy instep.
The zipcages will experience less damage because they don't friction on the saddle or stirrup leathers. Besides, there won't be as much breakage of the leather on the back of your ankle, allowing you to add a patent or brushed leather type on the foot! 
You can choose from standard sizes and order. We will order than the boot at Deniro. They will be delivered in about 4-6 weeks.