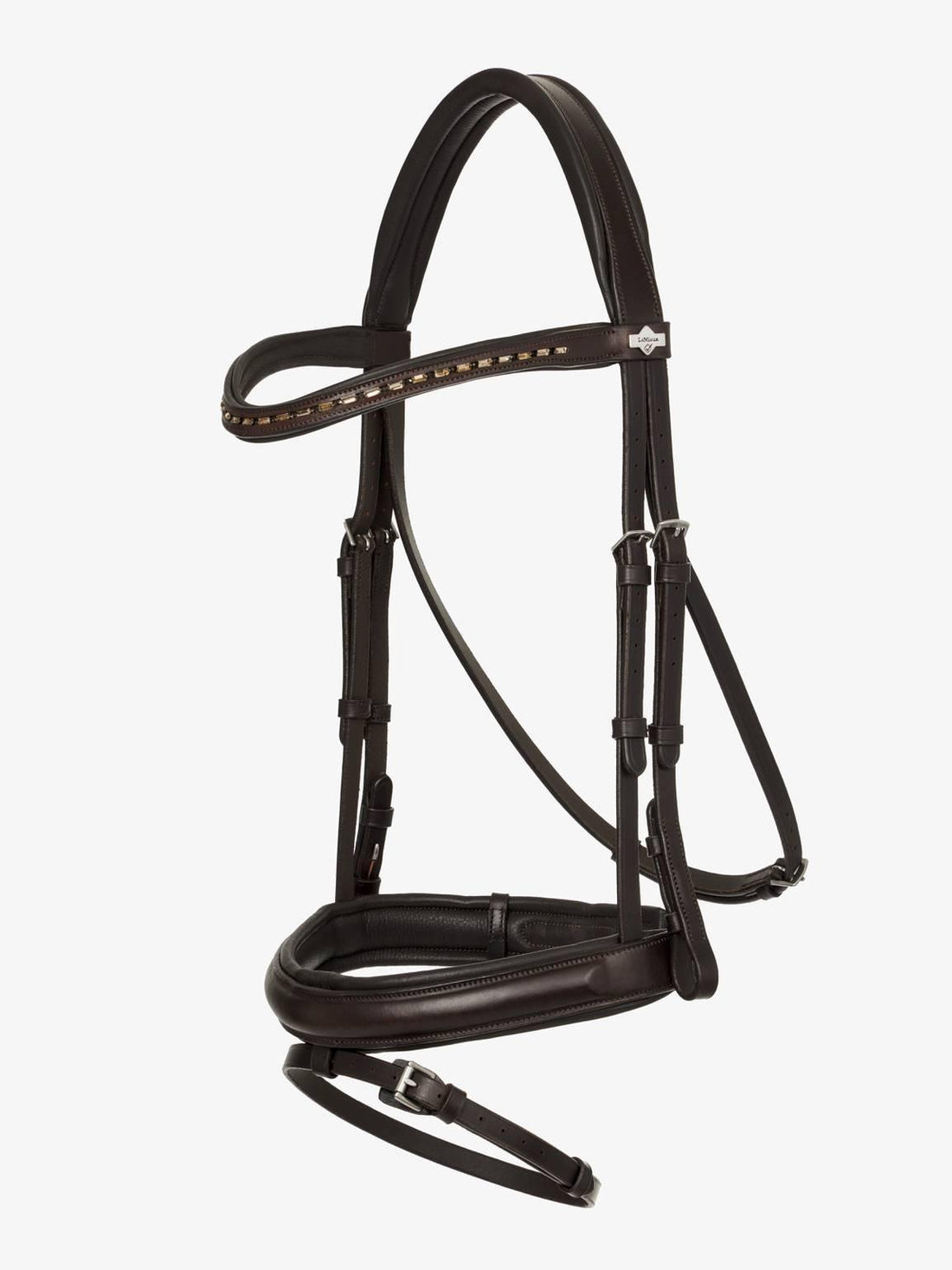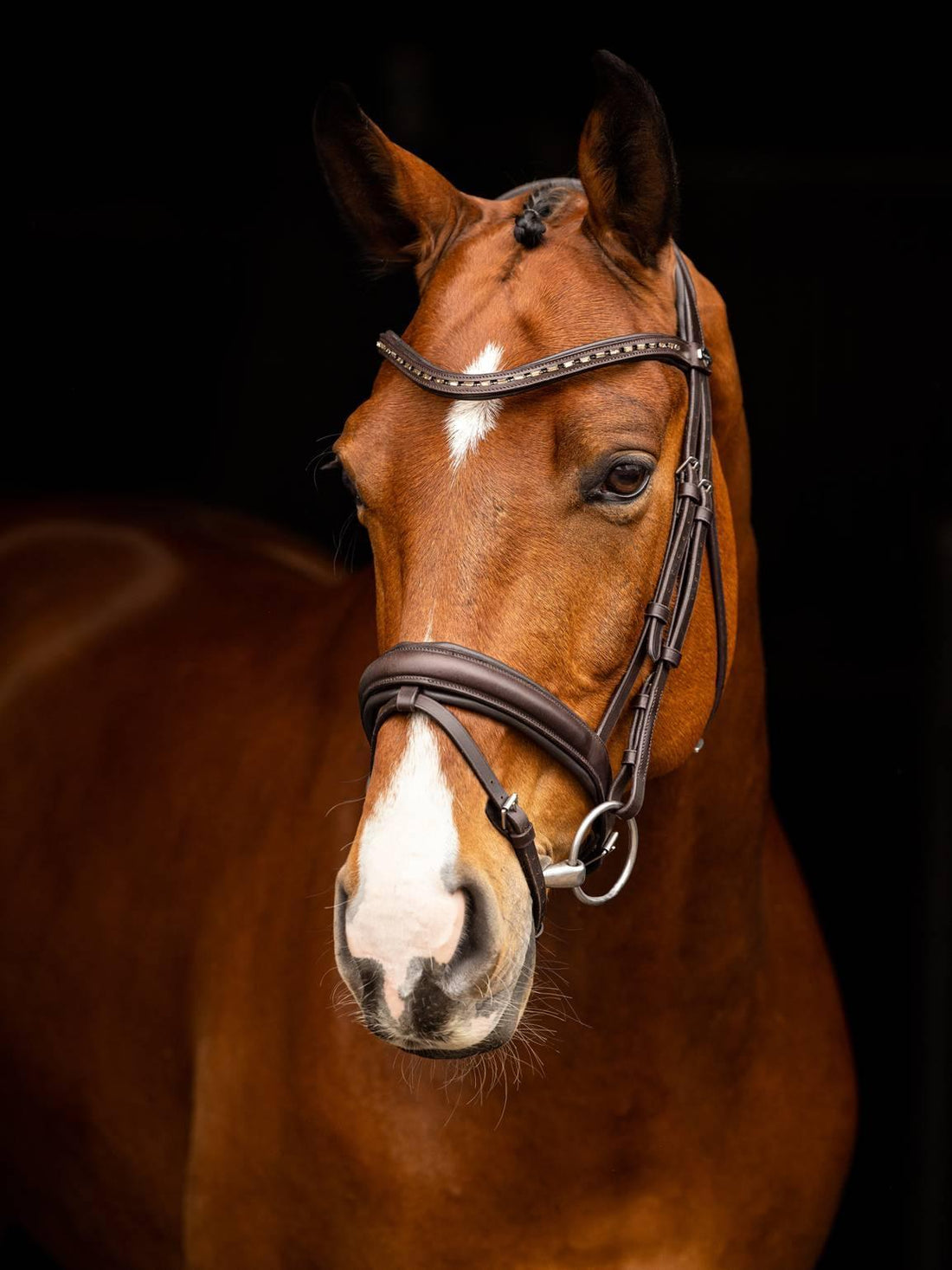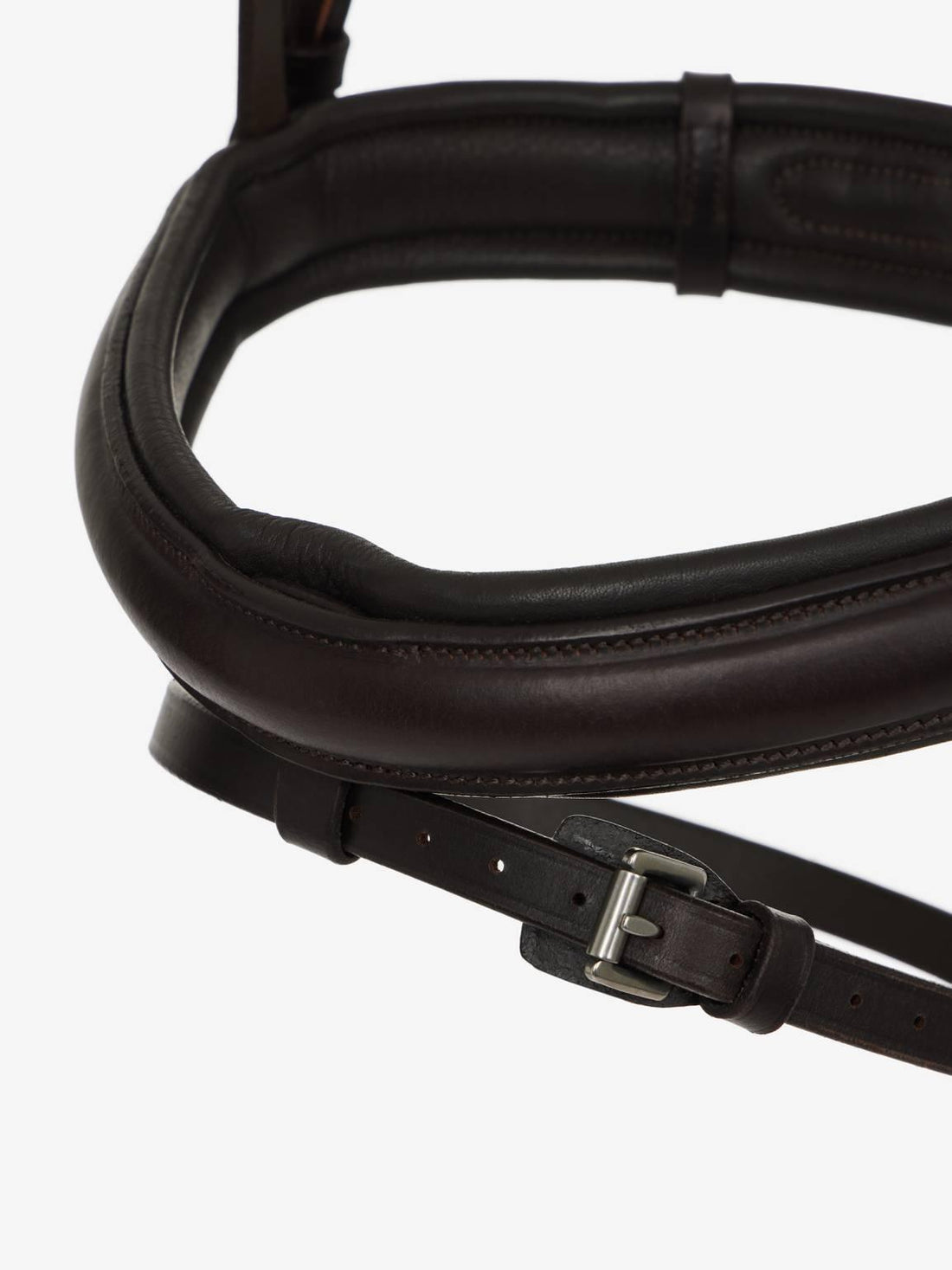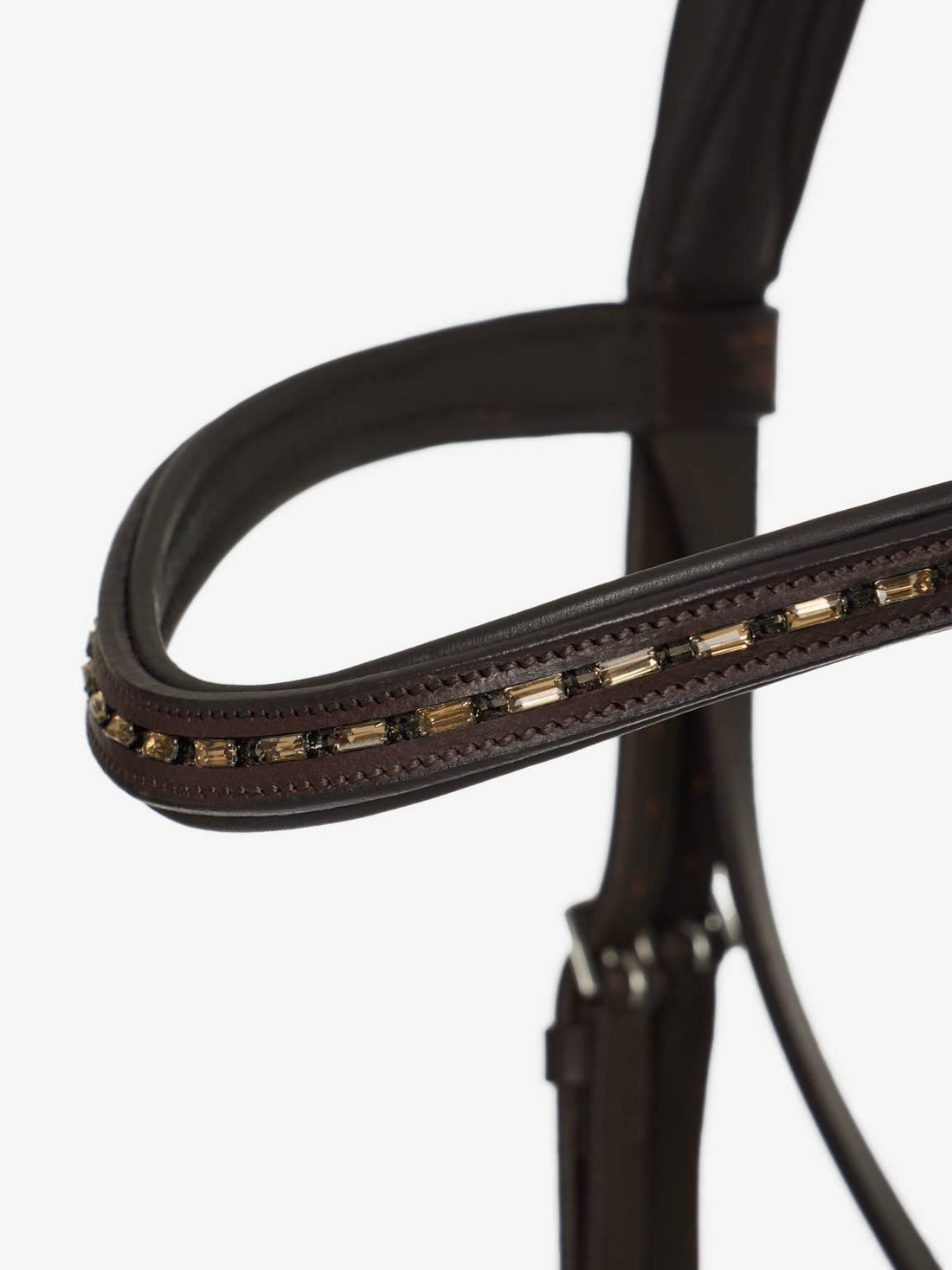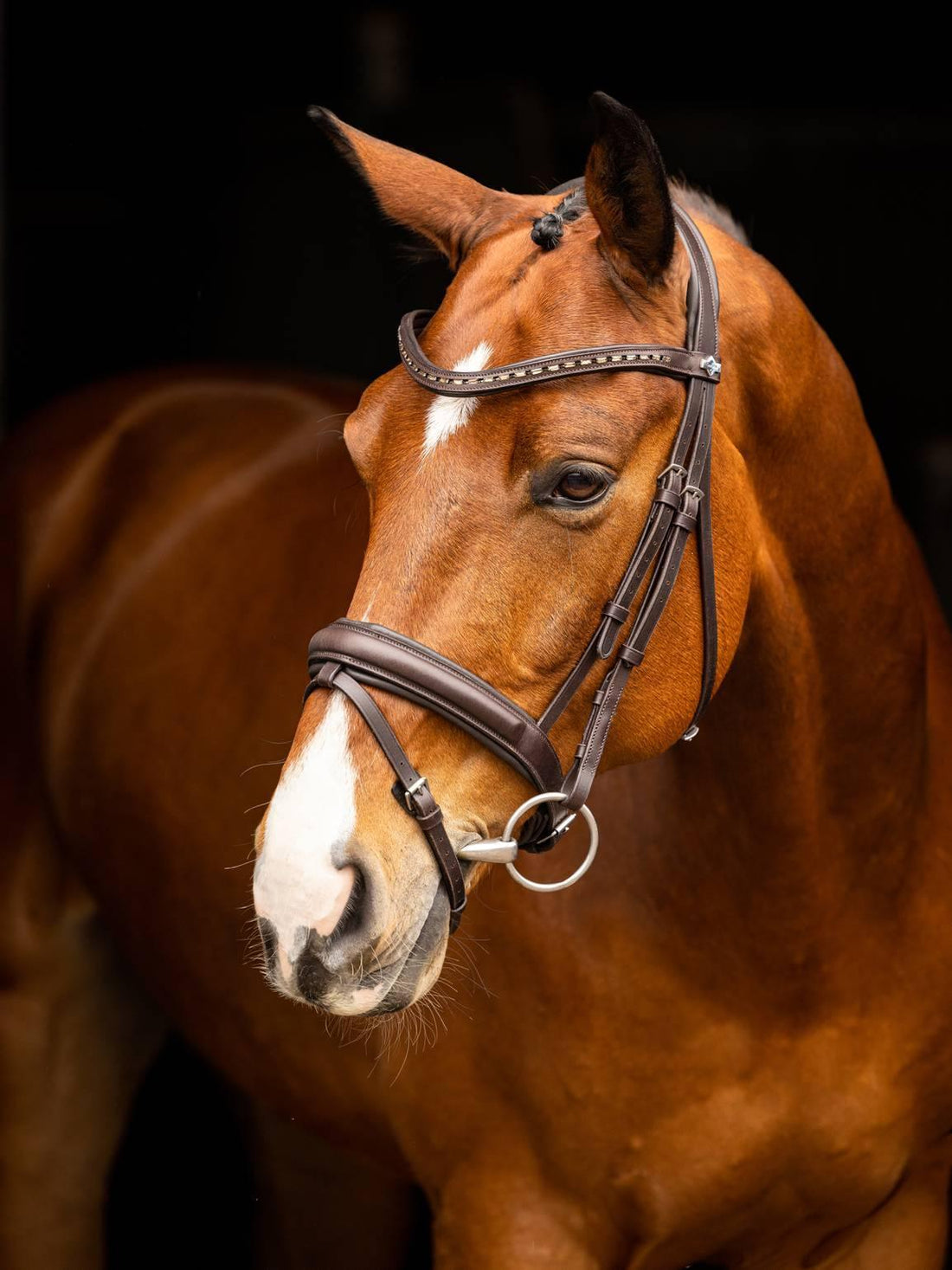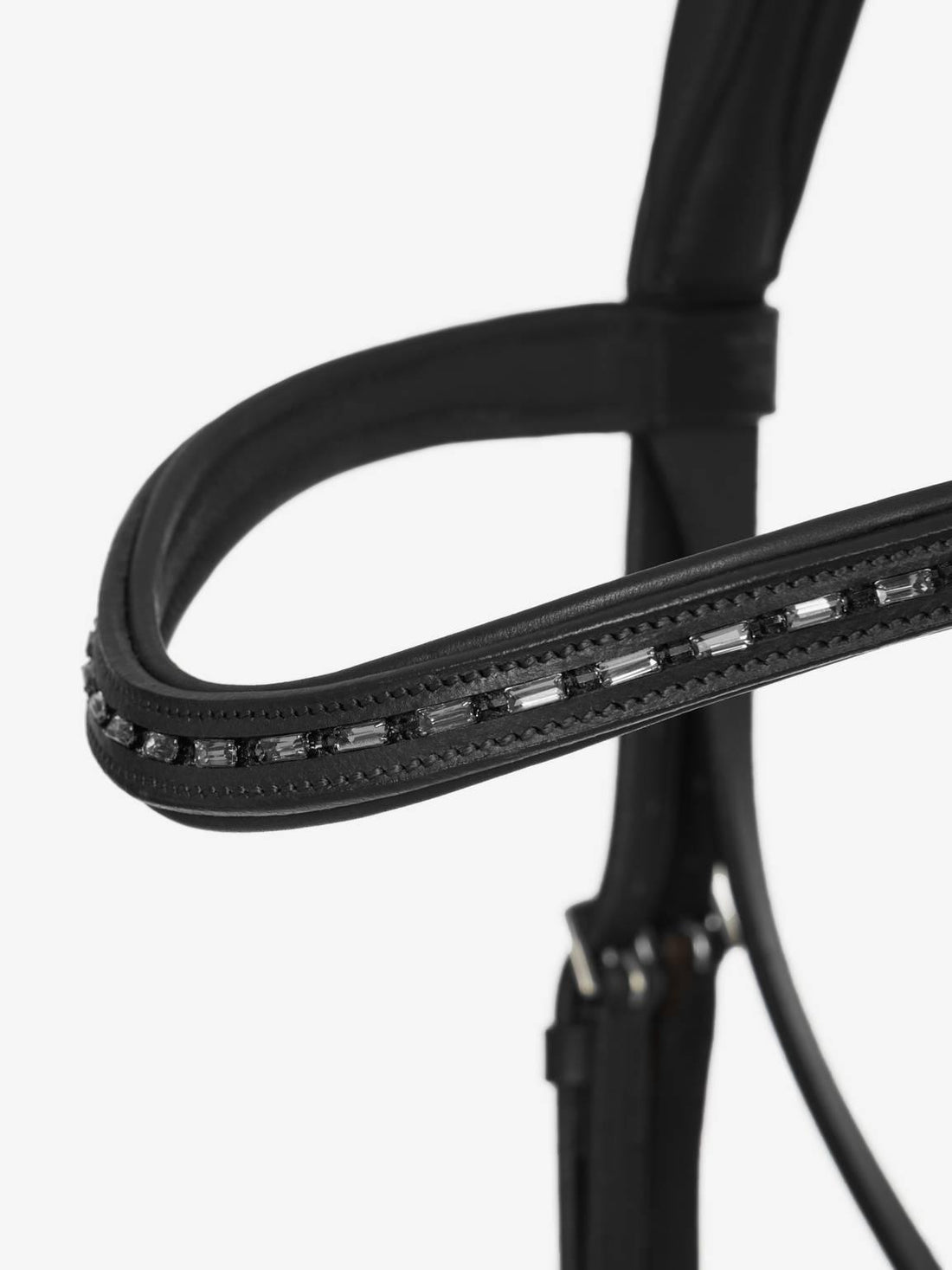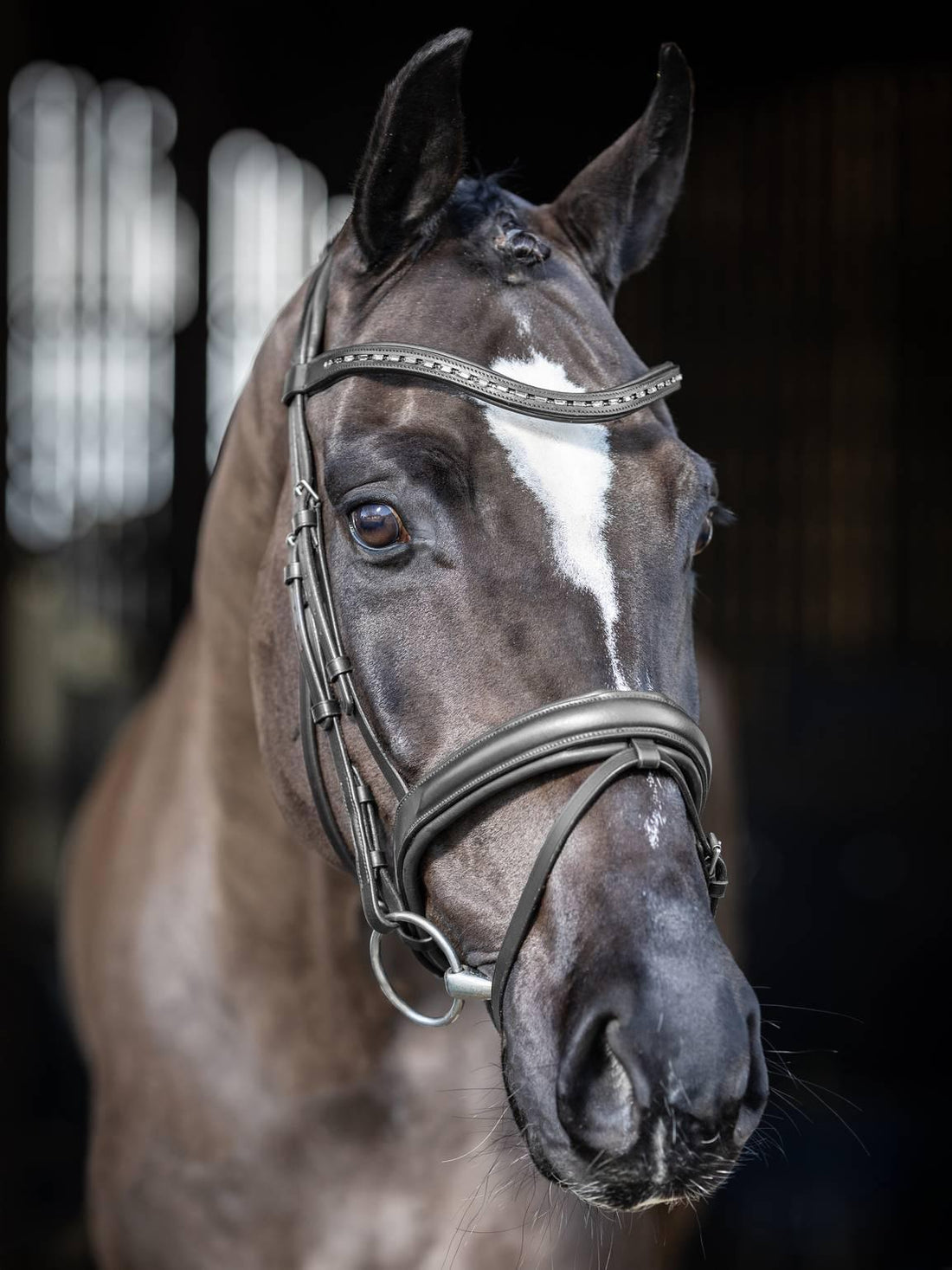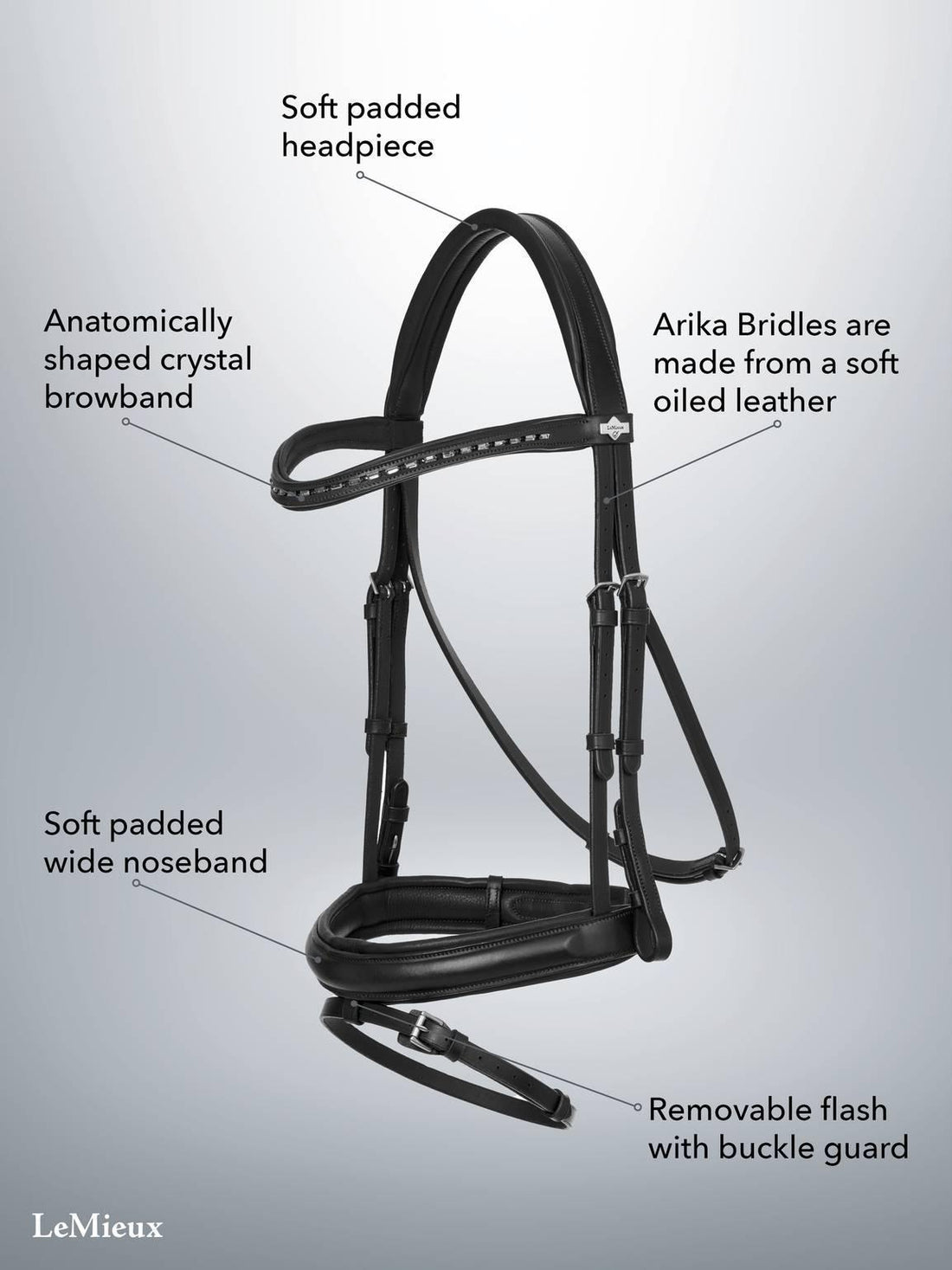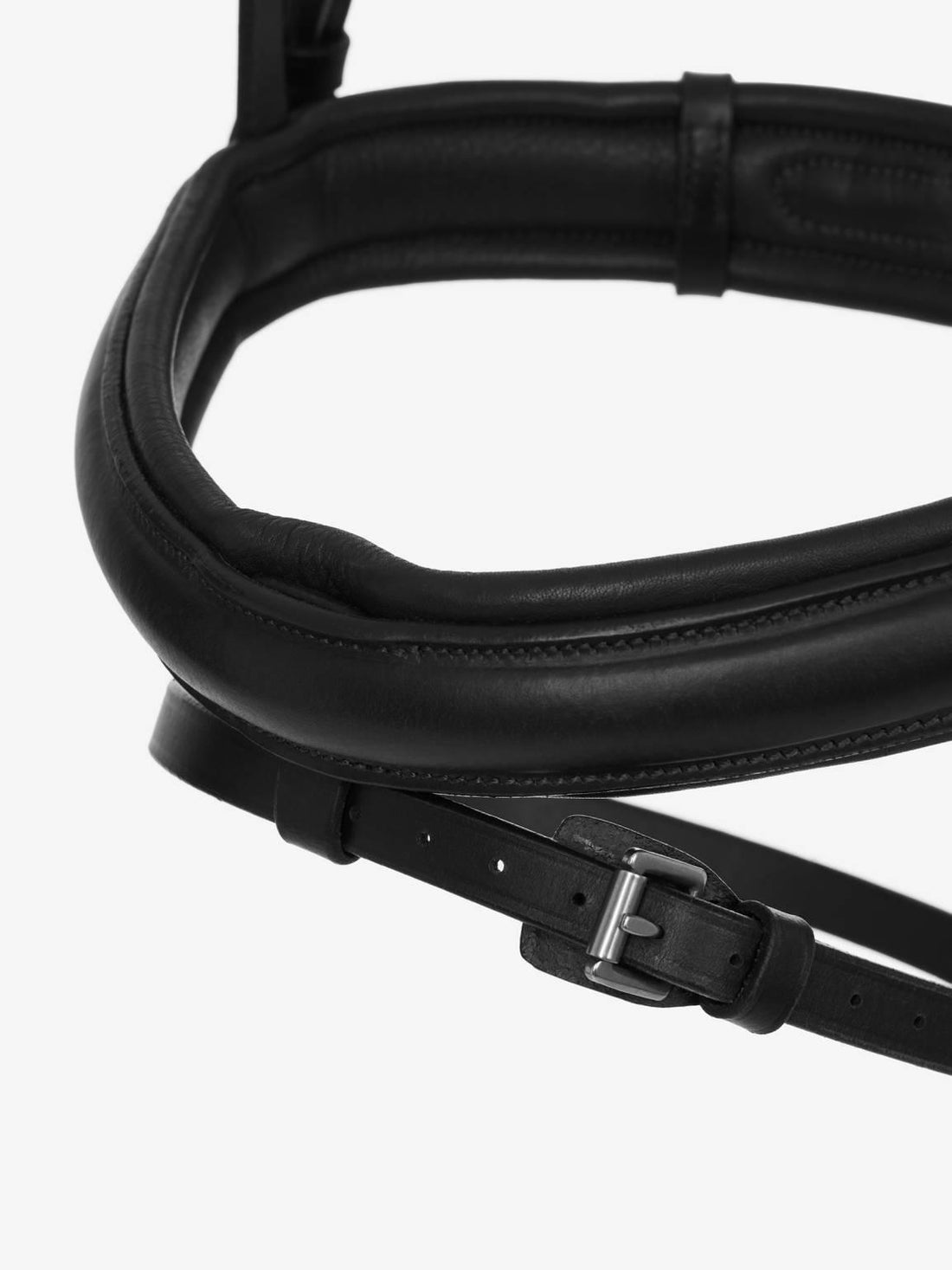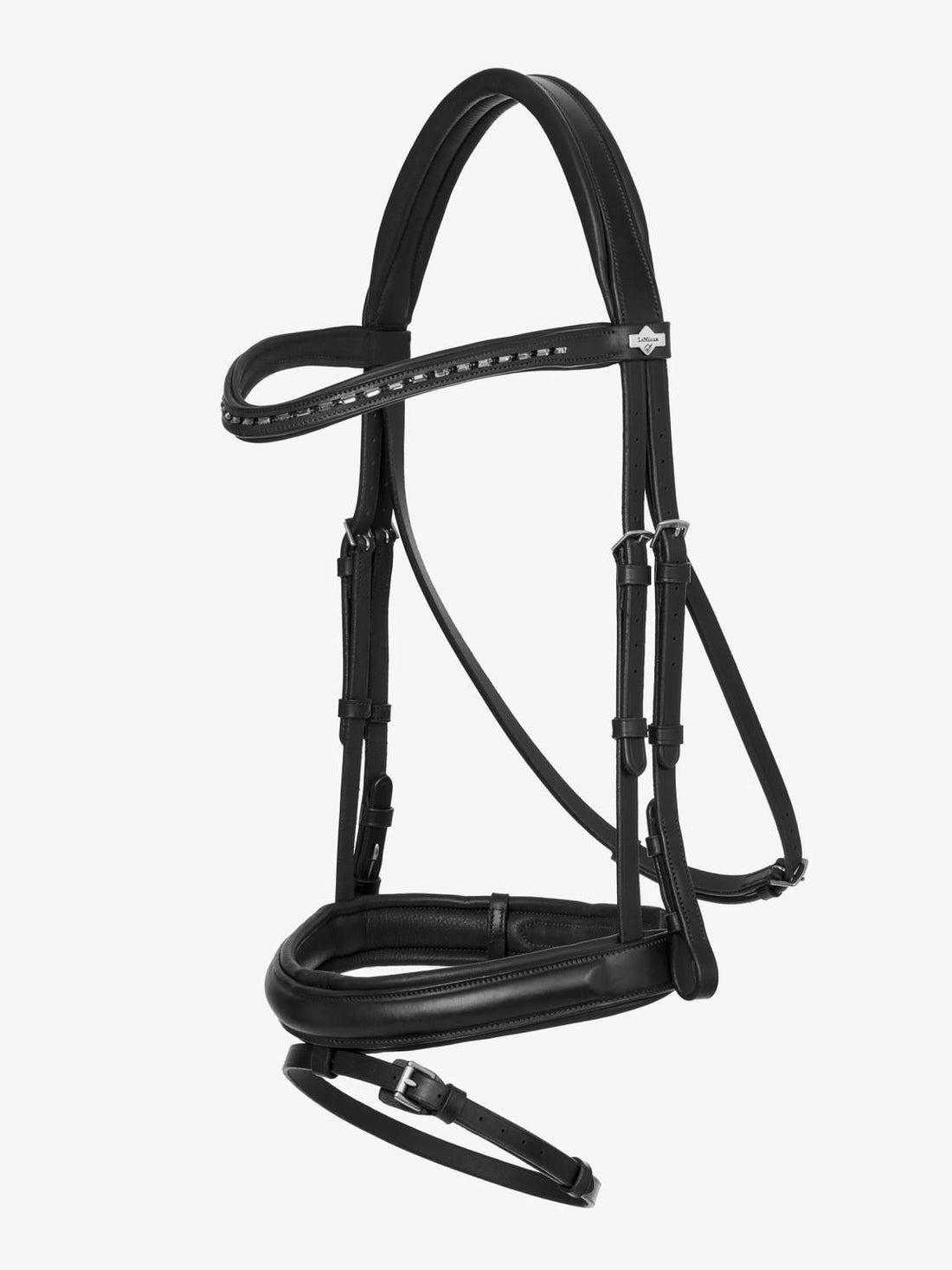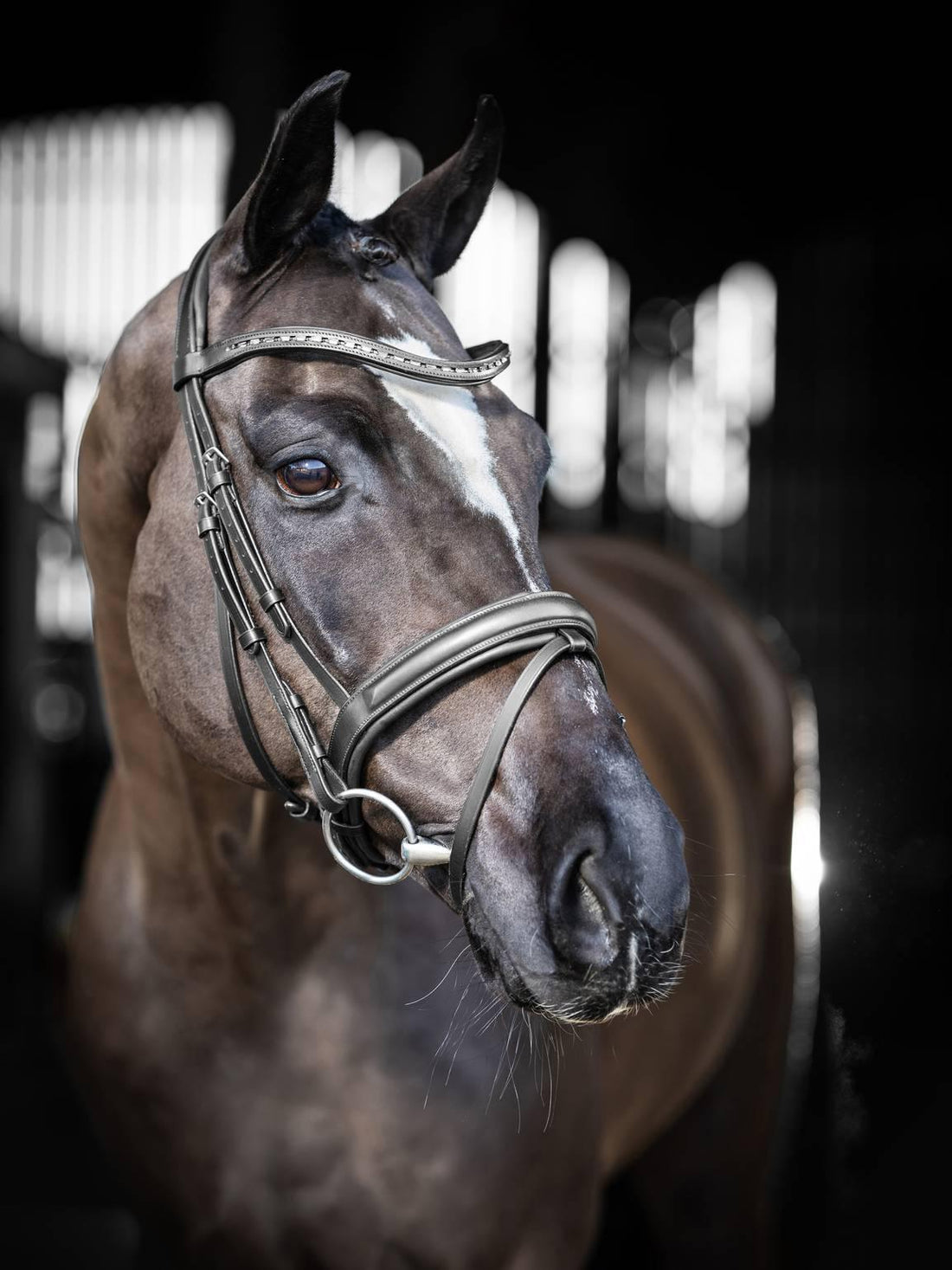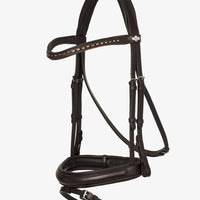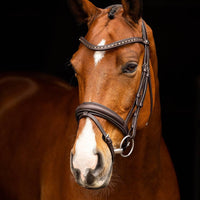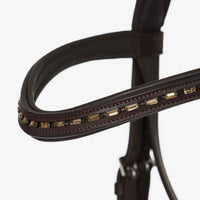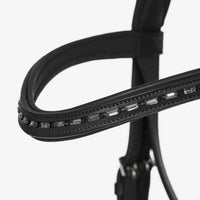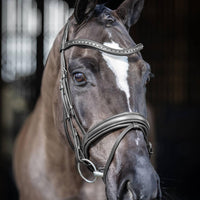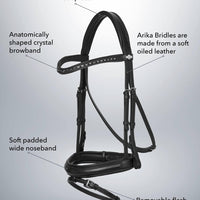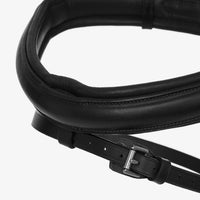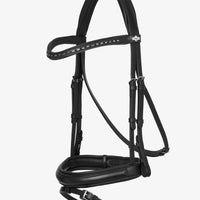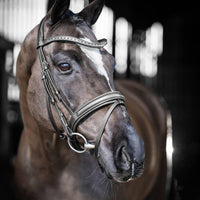 LeMieux Arika dressage bridle
 Dress your horse in a little bit of luxury with our beautifully crafted oiled leather Arika Dressage Bridle.
Our Arika Dressage Bridle strikes the perfect balance between style and function. Made for the ring, the anatomically shaped browband features black crystals for an extra special look that will beautifully complement your dressage outfit.
The cavesson noseband and padded headpiece are designed for maximum comfort to help evenly distribute pressure, allowing your horse to perform without restriction.
This bridle features a removable flash with roller buckles and buckle guards for best fit.
This stunning dressage bridle comes with contrasting silver fittings. It's made from soft and supple oiled leather, giving it a luxury look and feel.
Available in Black with Silver fittings and Brown with Silver fittings.
Reins sold separately
| | | | | | | |
| --- | --- | --- | --- | --- | --- | --- |
| Size | A - Flash | B - Browband | C - Noseband | D - Throat Lash | E - Cheek Pieces | F - Head Piece |
| Pony | 41 - 54cm | 43cm | 59 - 63cm | 58 - 68cm | 19cm | 44 - 62cm |
| Cob | 49 - 61cm | 44cm | 64 - 72cm | 68 - 78cm | 21cm | 46 - 64cm |
| Full | 50 - 63cm | 46cm | 66 - 74cm | 71 - 81cm | 23cm | 48 - 66cm |
| X-Full | 53 - 68cm | 47cm | 68 - 75cm | 75 - 85cm | 25cm | 50 - 73cm |
Please note: All measurements are approximate