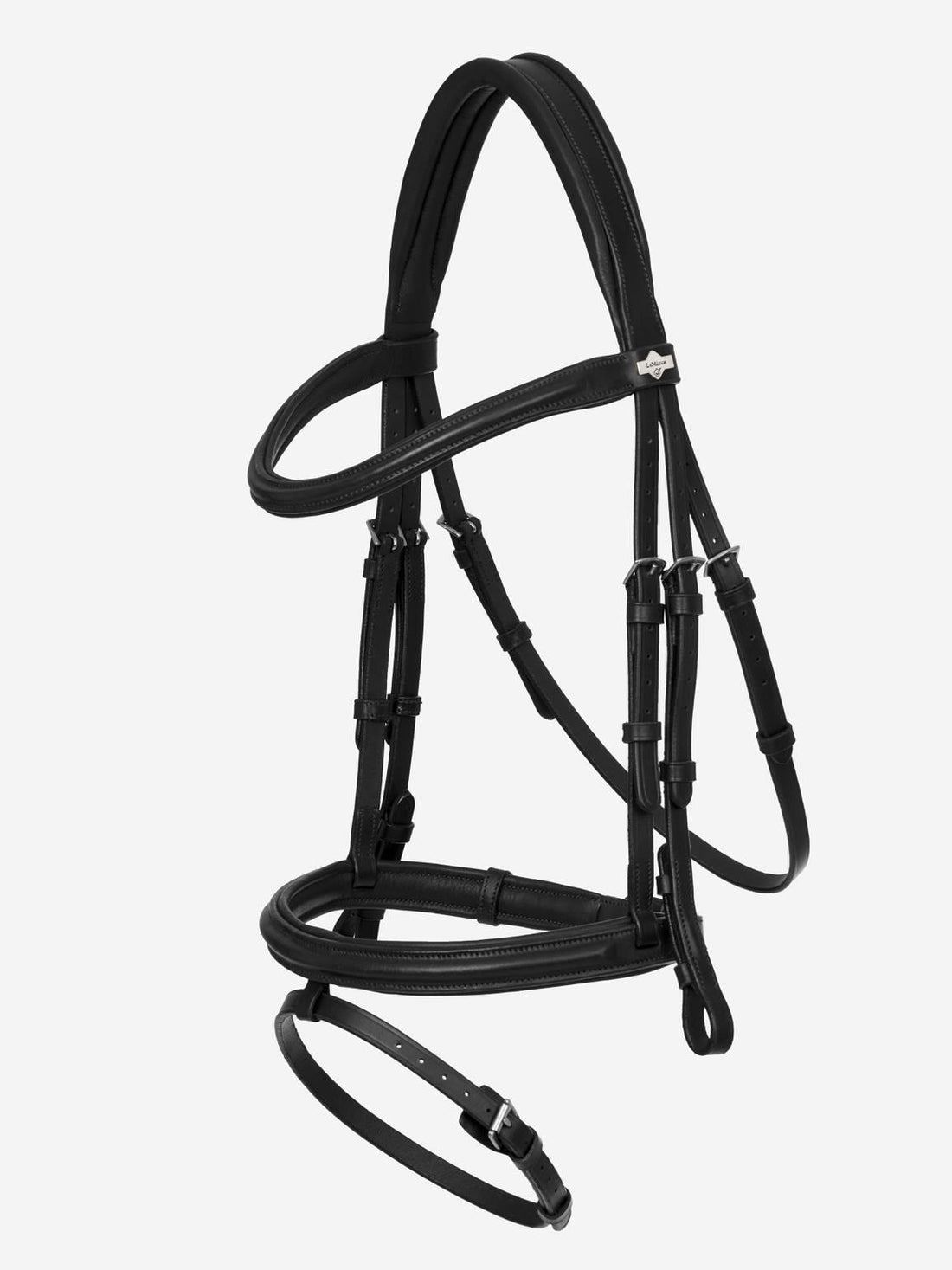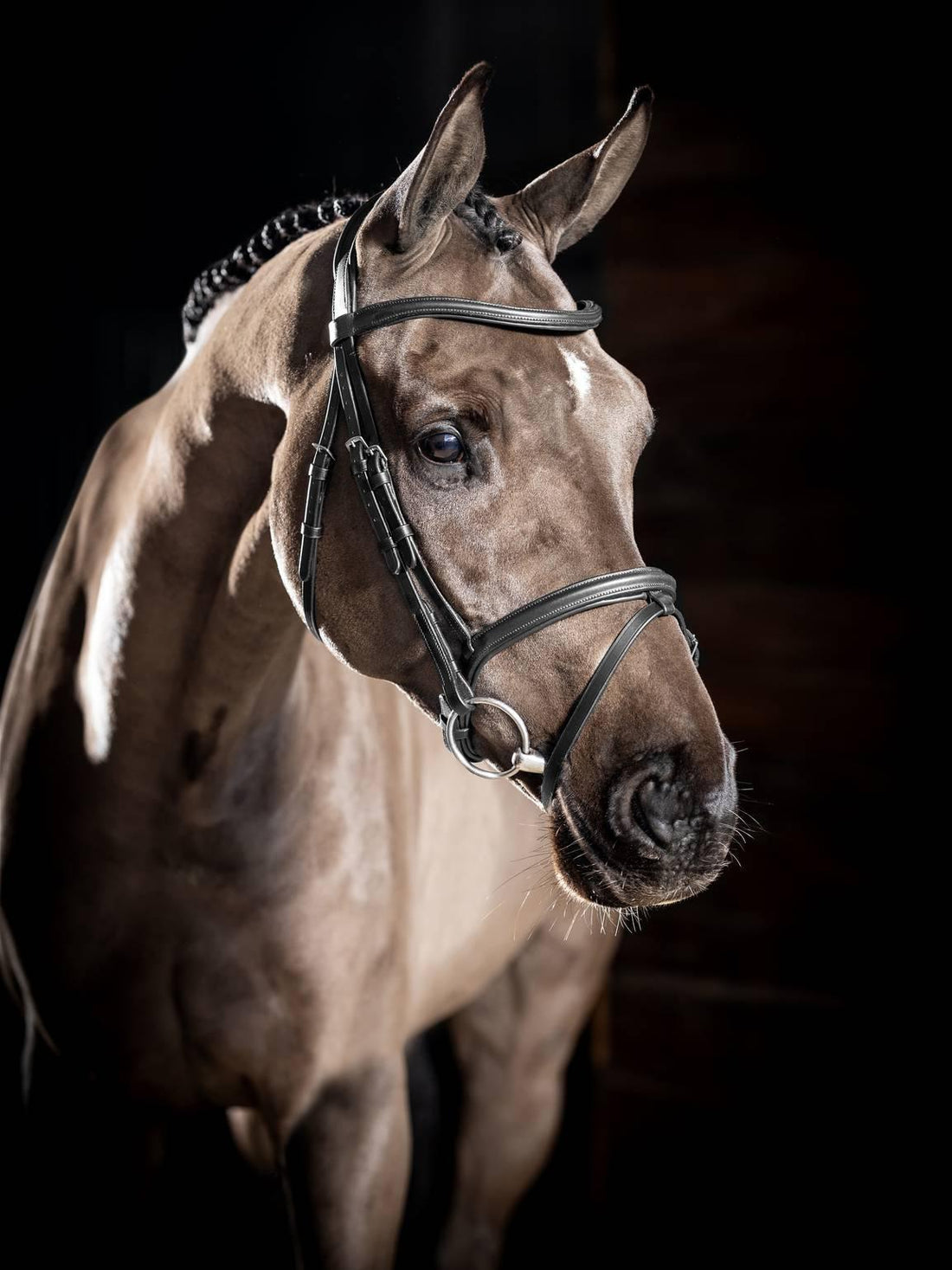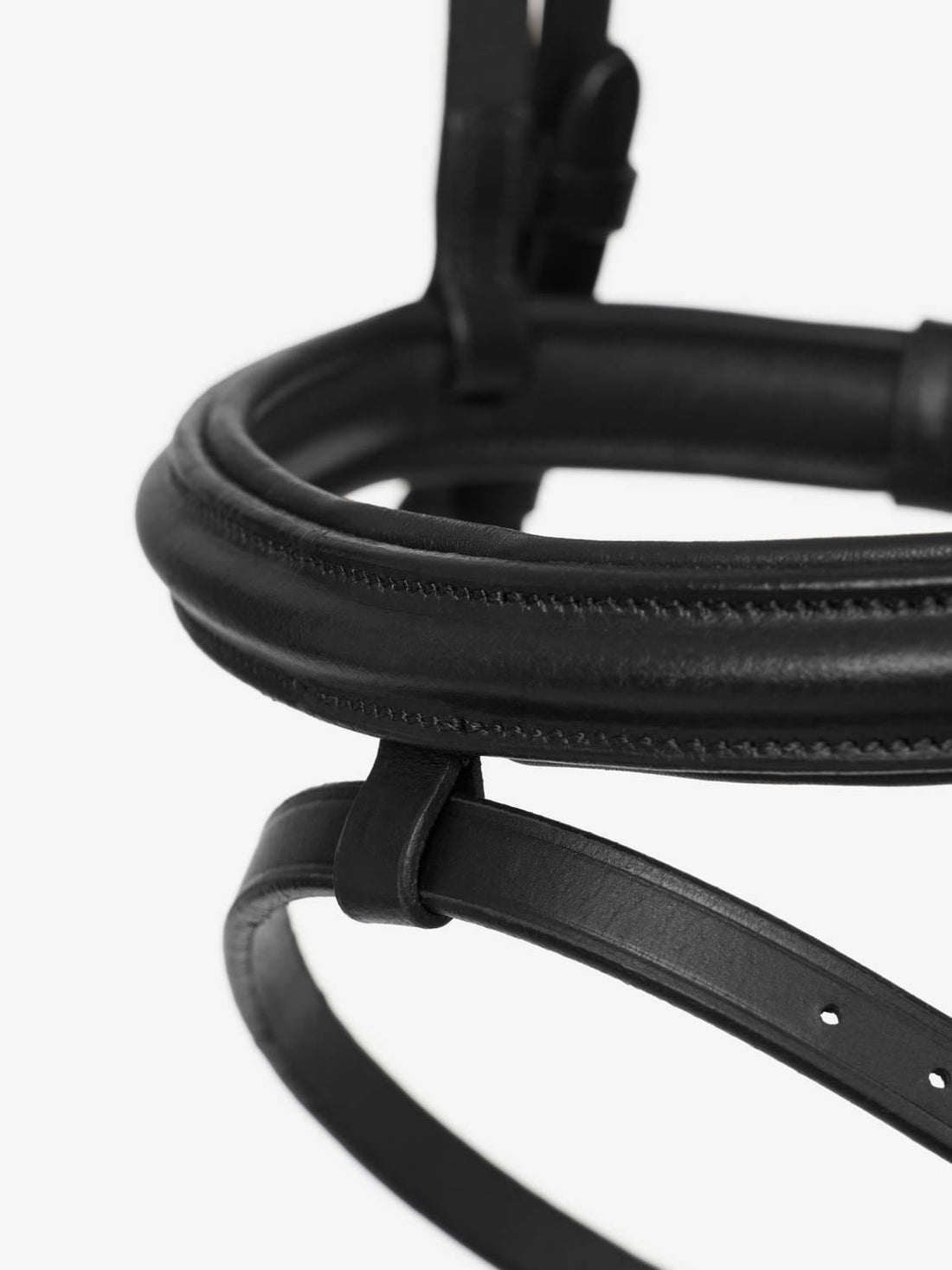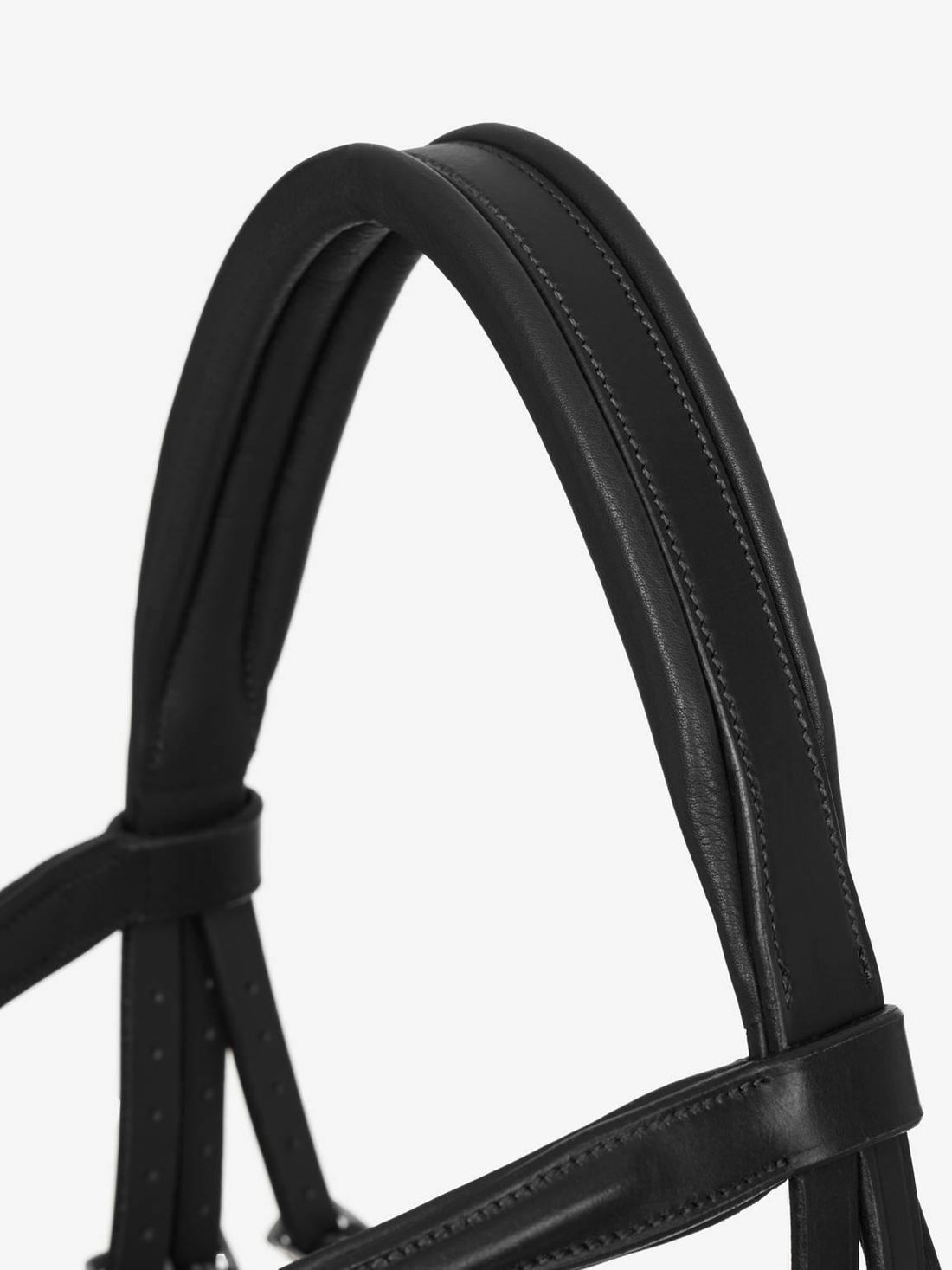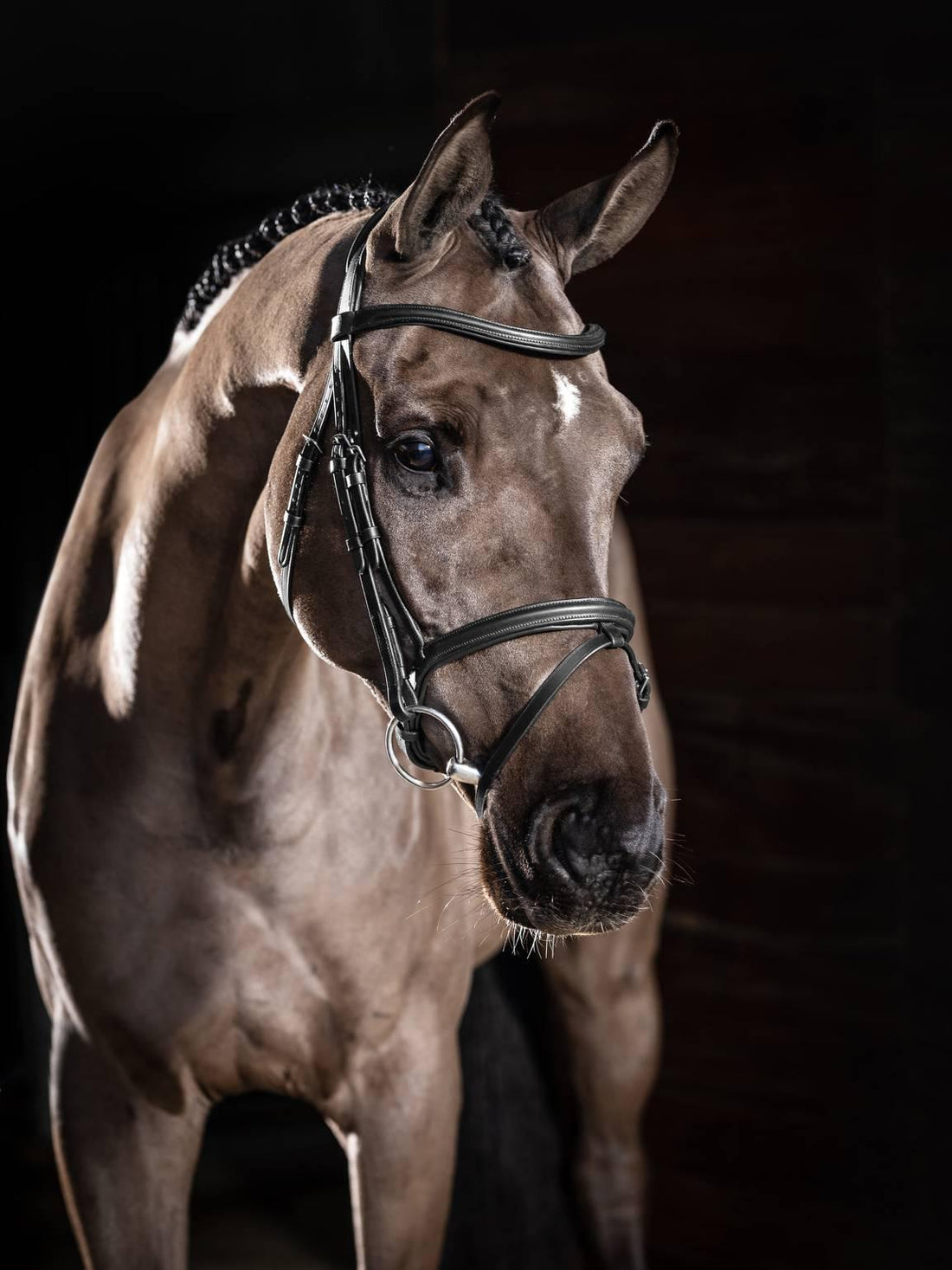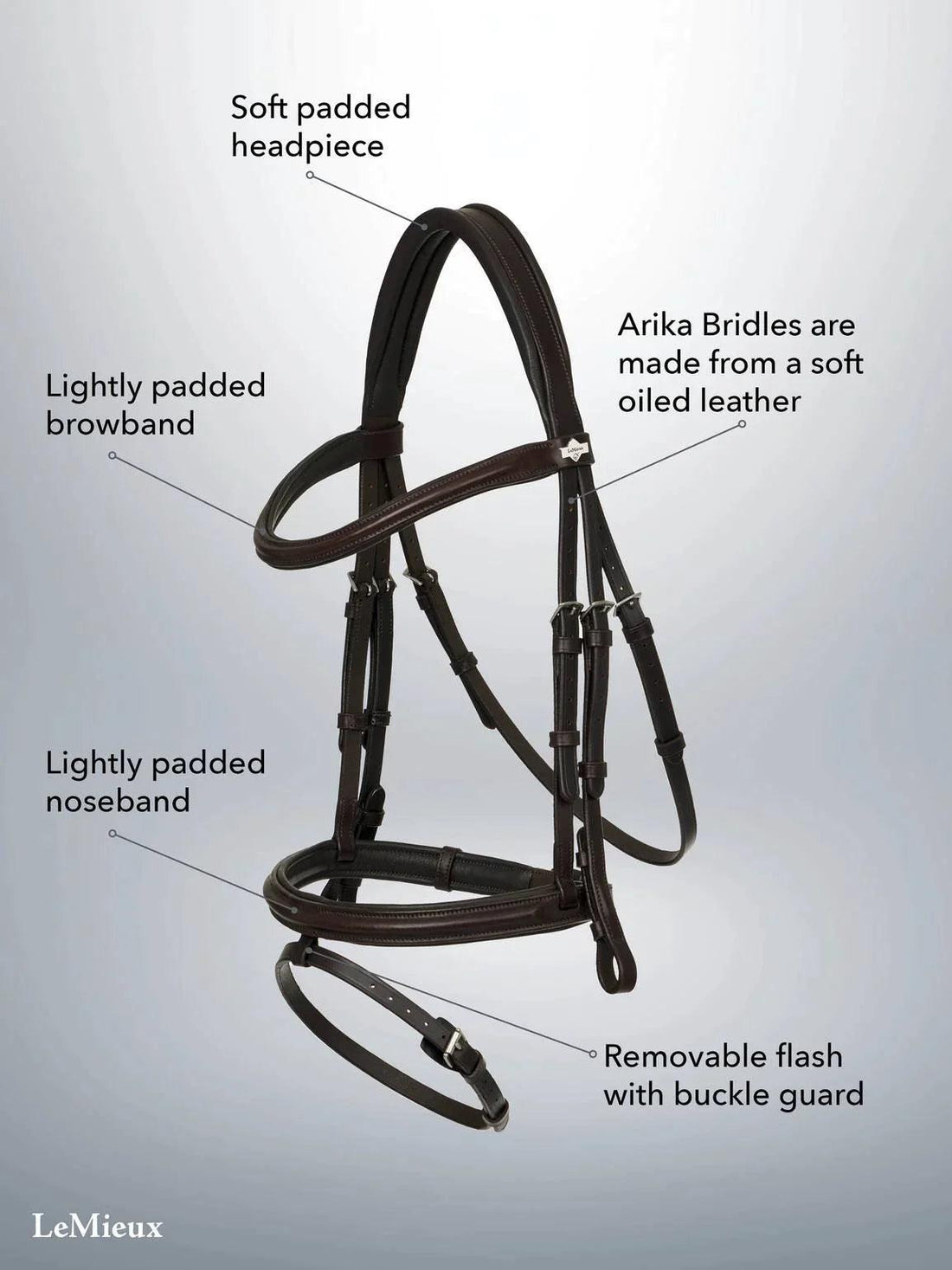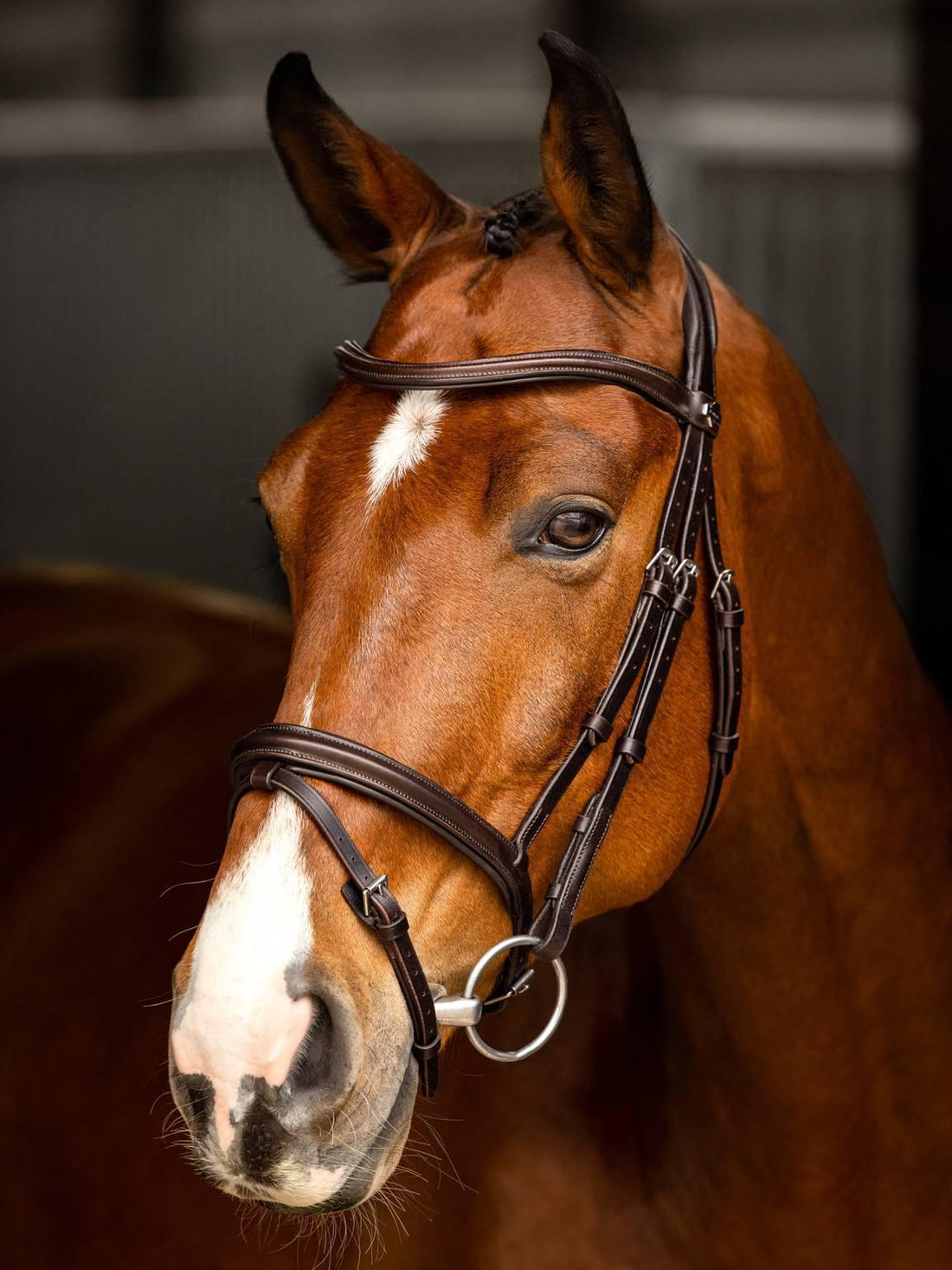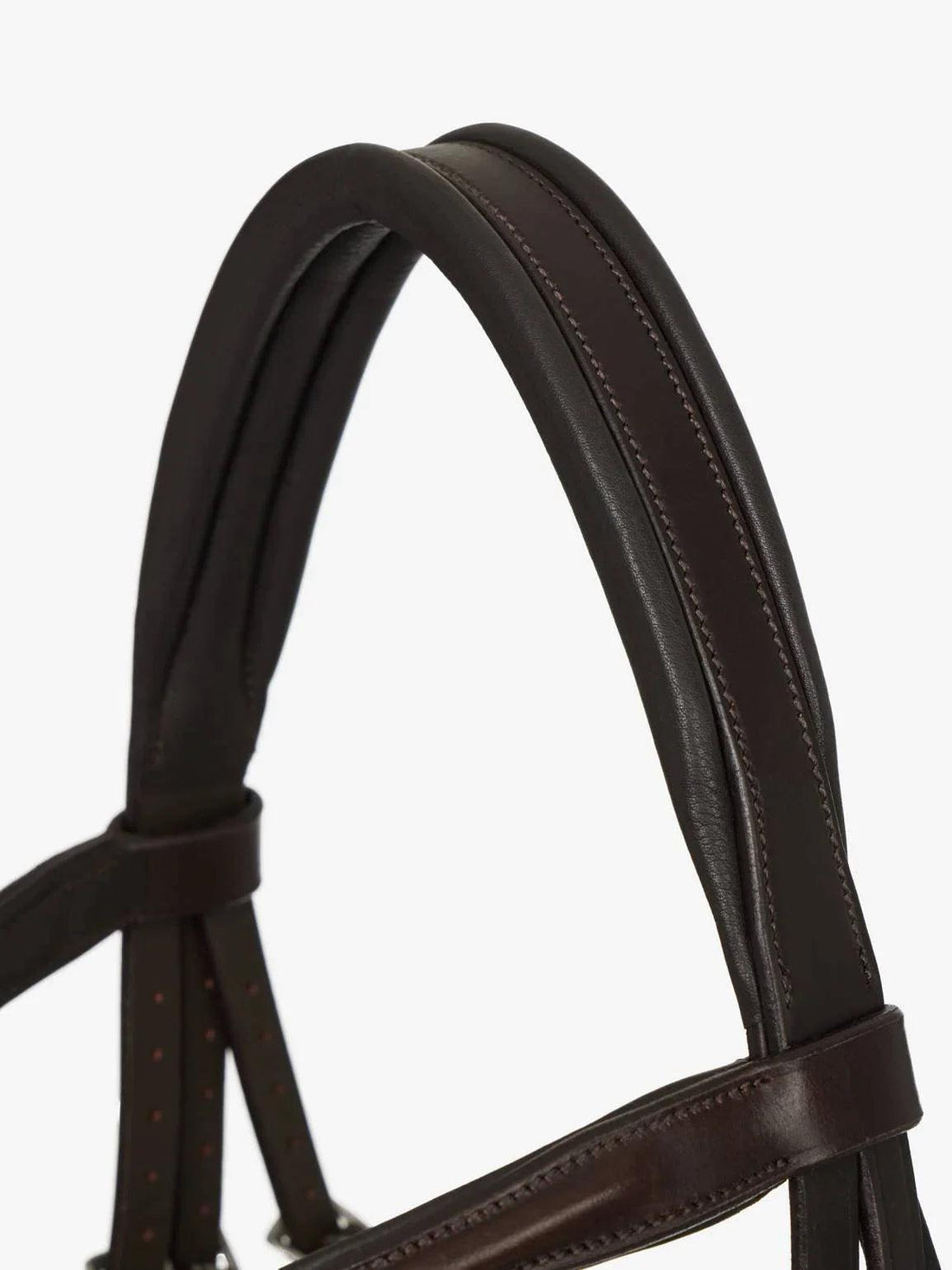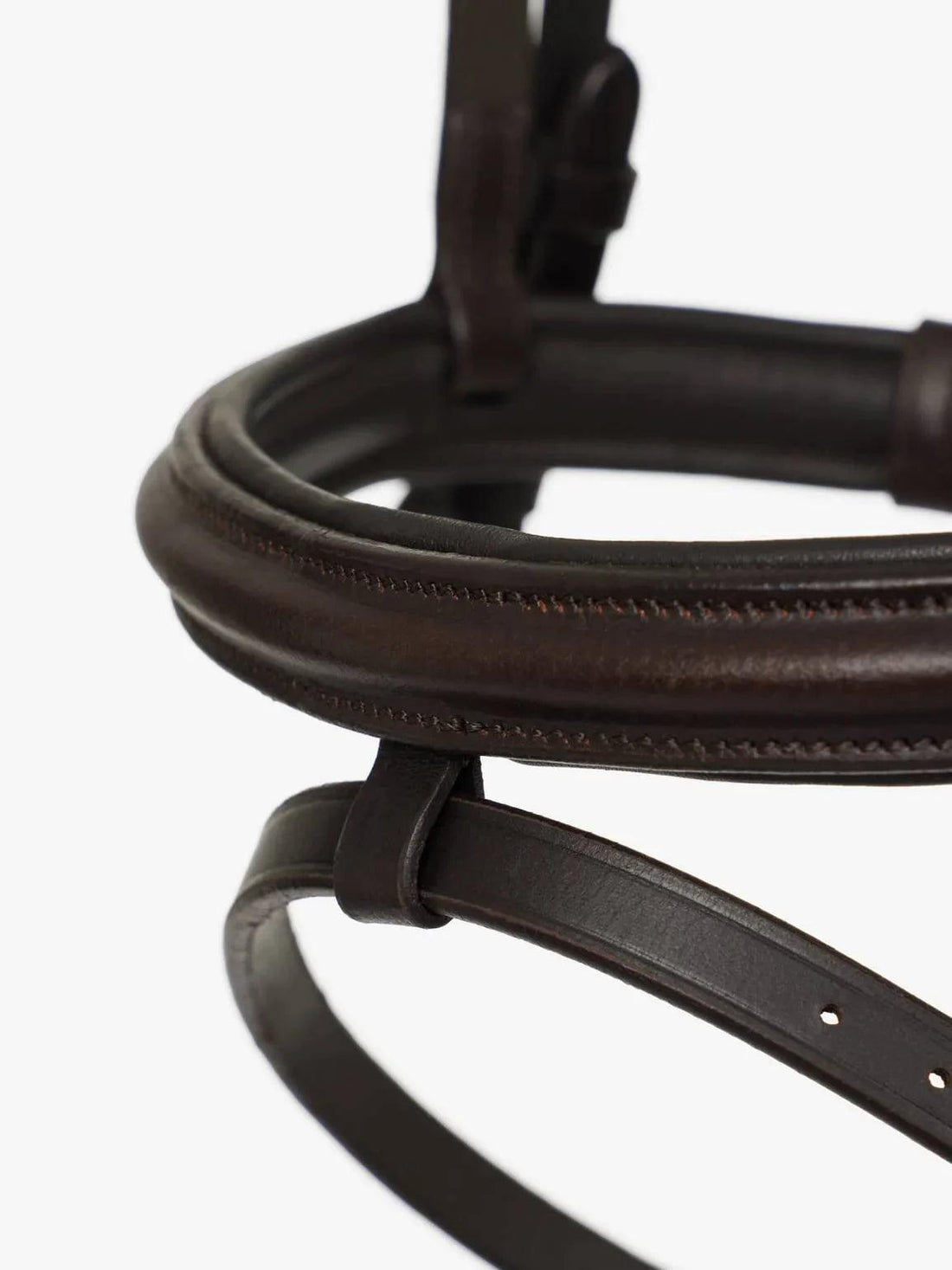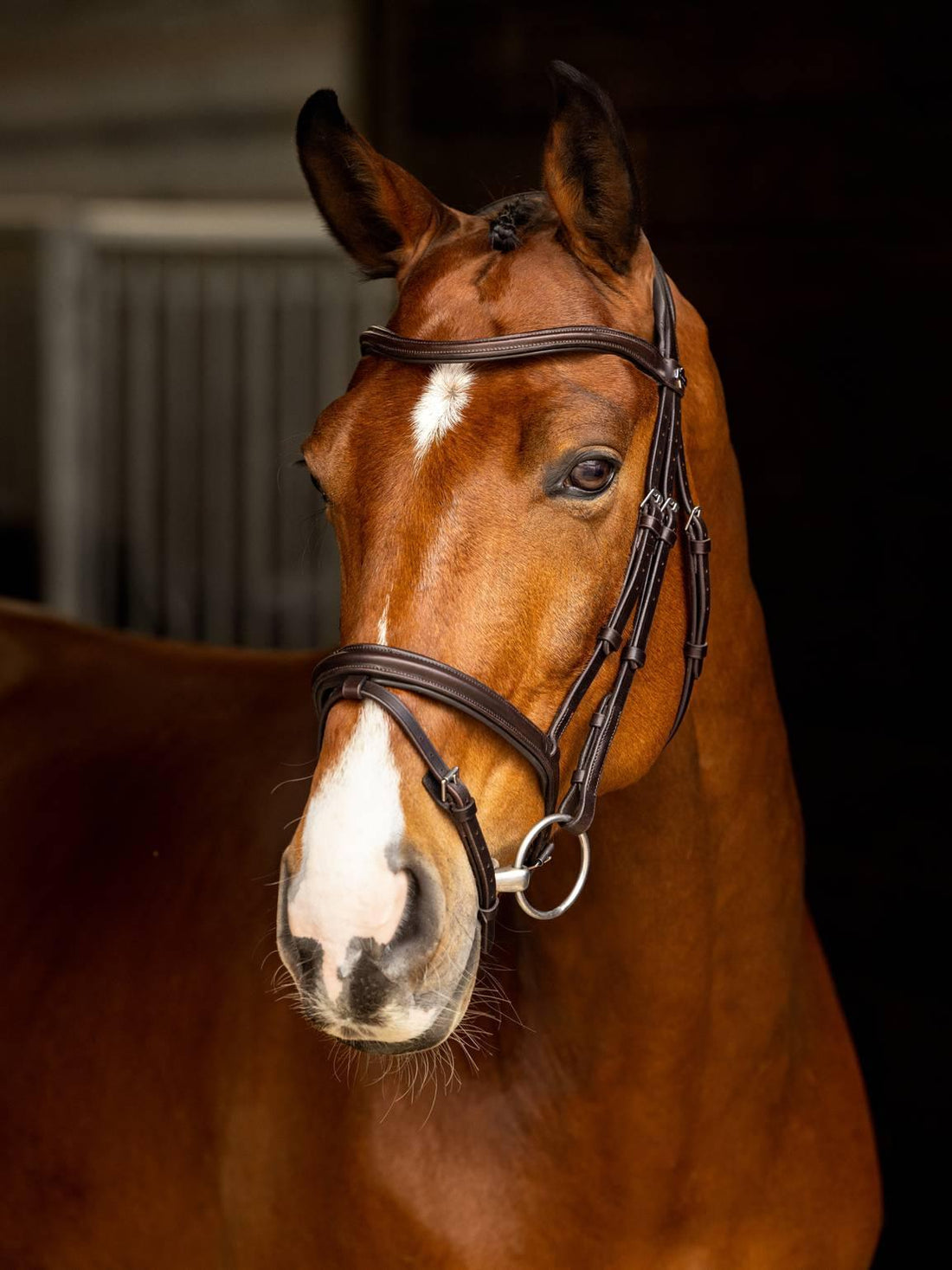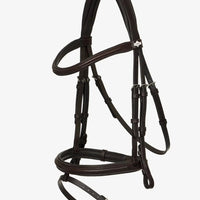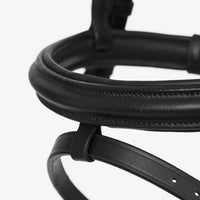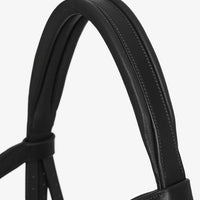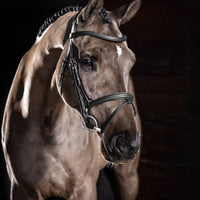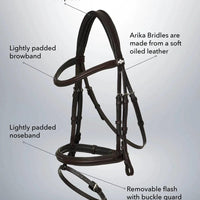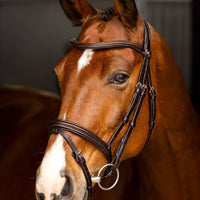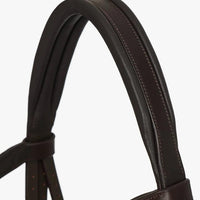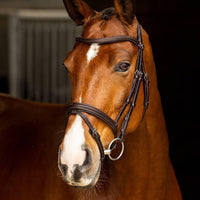 LeMieux Arika flash bridle
Lightly padded and crafted from soft and supple oiled leather, the Arika Flash Bridle maximises comfort and evenly distributes pressure.
This bridle features a lightly padded anatomical noseband and browband that offers protection and even pressure distribution.
The flash noseband incorporates roller buckles for ease of use and is also removable.
Available in Black with Silver fittings and Brown with Silver fittings.
Reins sold separately
Size Guide - Competition Bridle
| | | | | | | |
| --- | --- | --- | --- | --- | --- | --- |
| Size | A - Flash | B - Browband | C - Noseband | D - Throat Lash | E - Cheek Pieces | F - Head Piece |
| Pony | 42 - 54cm | 40cm | 50 - 65cm | 48 - 66cm | 20cm | 44 - 62cm |
| Cob | 49 - 61cm | 41cm | 54 - 70cm | 50 - 68cm | 22cm | 46 - 64cm |
| Full | 50 - 63cm | 43cm | 59 - 76cm | 53 - 74cm | 24cm | 48 - 66cm |
| X-Full | 53 - 68cm | 45cm | 64 - 81cm | 58 - 81cm | 26cm | 50 - 73cm |
Please note: All measurements are approximate