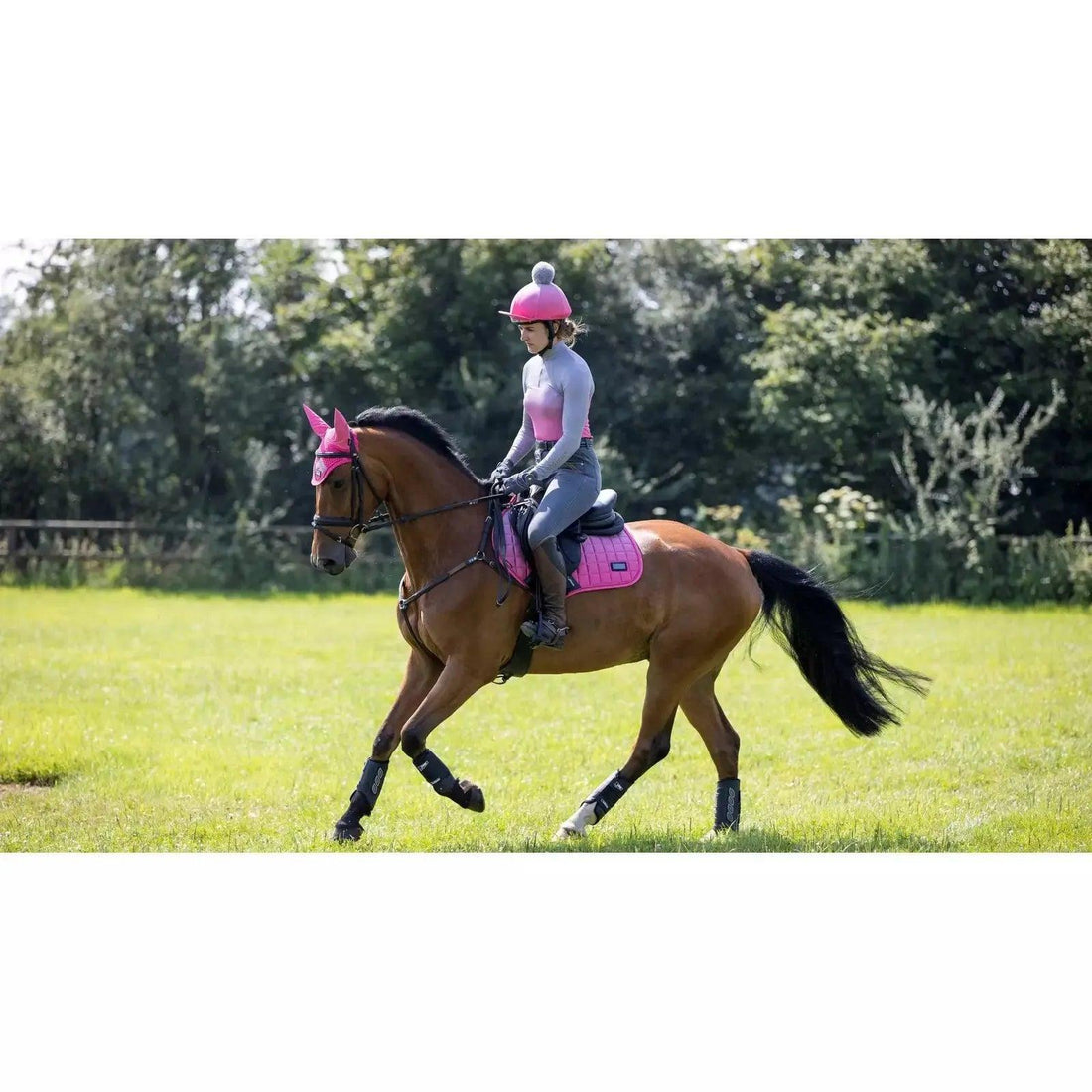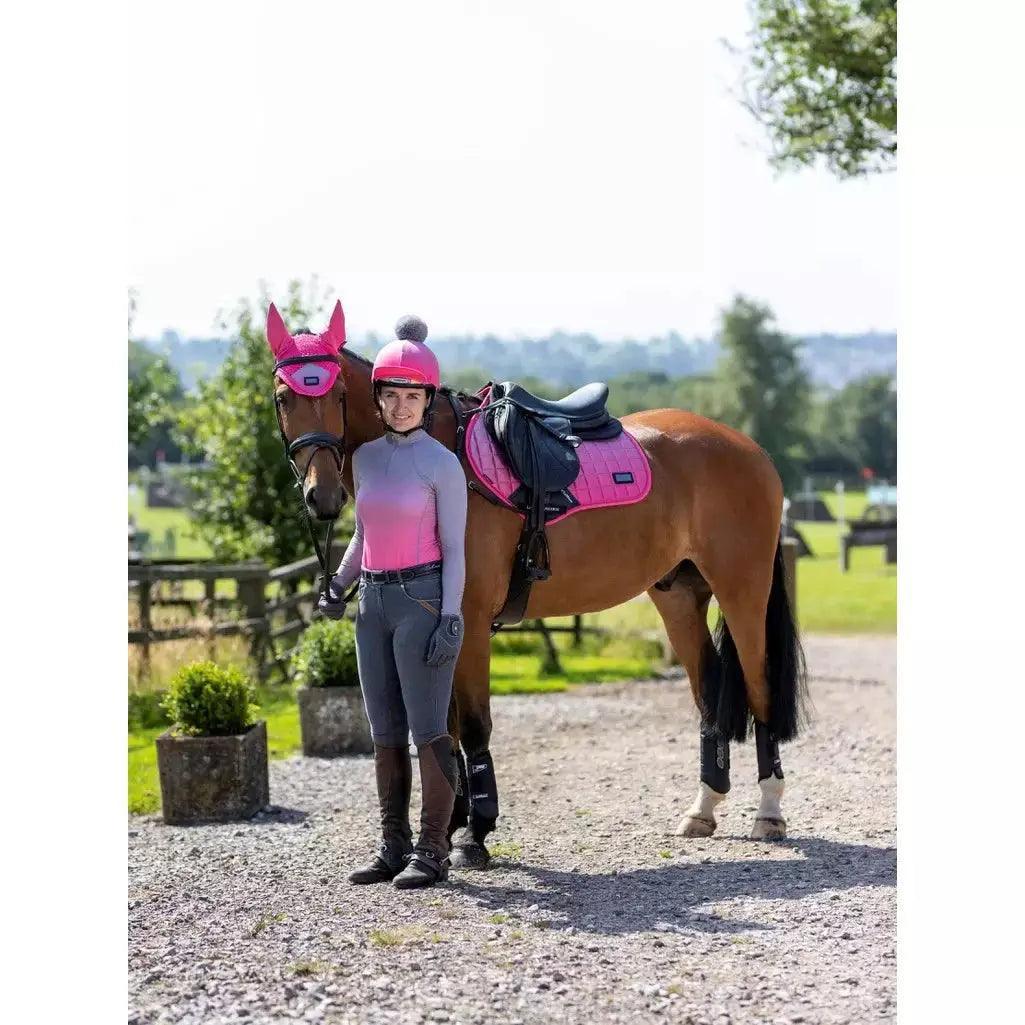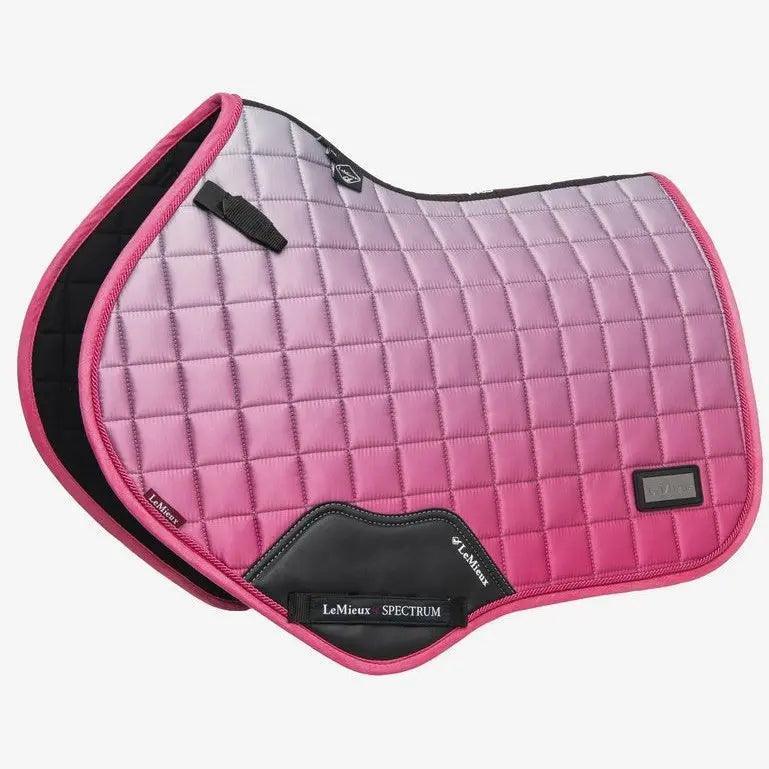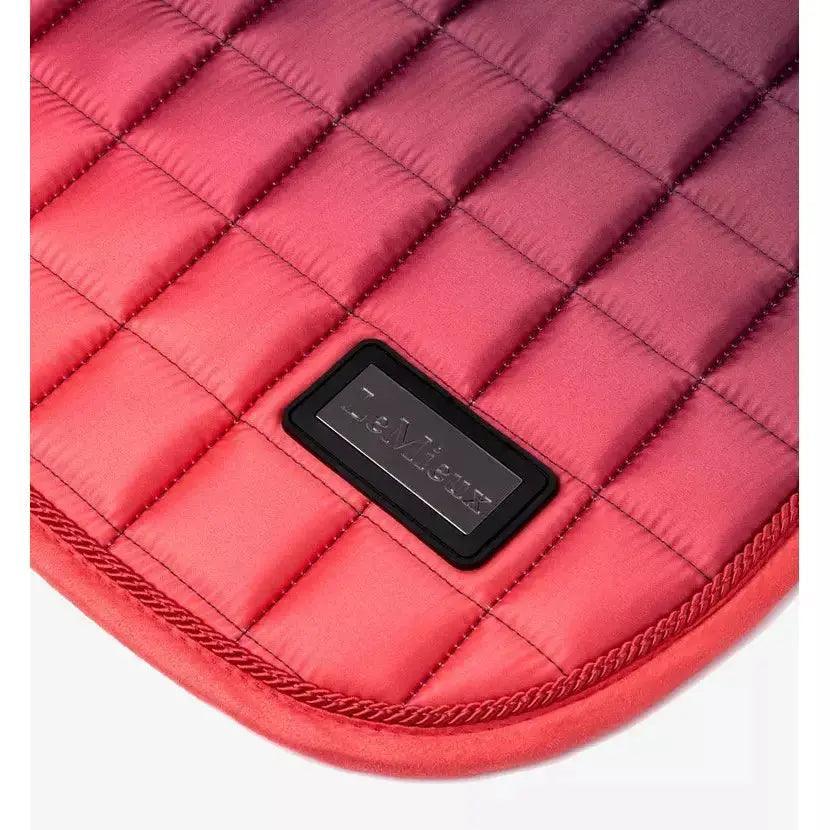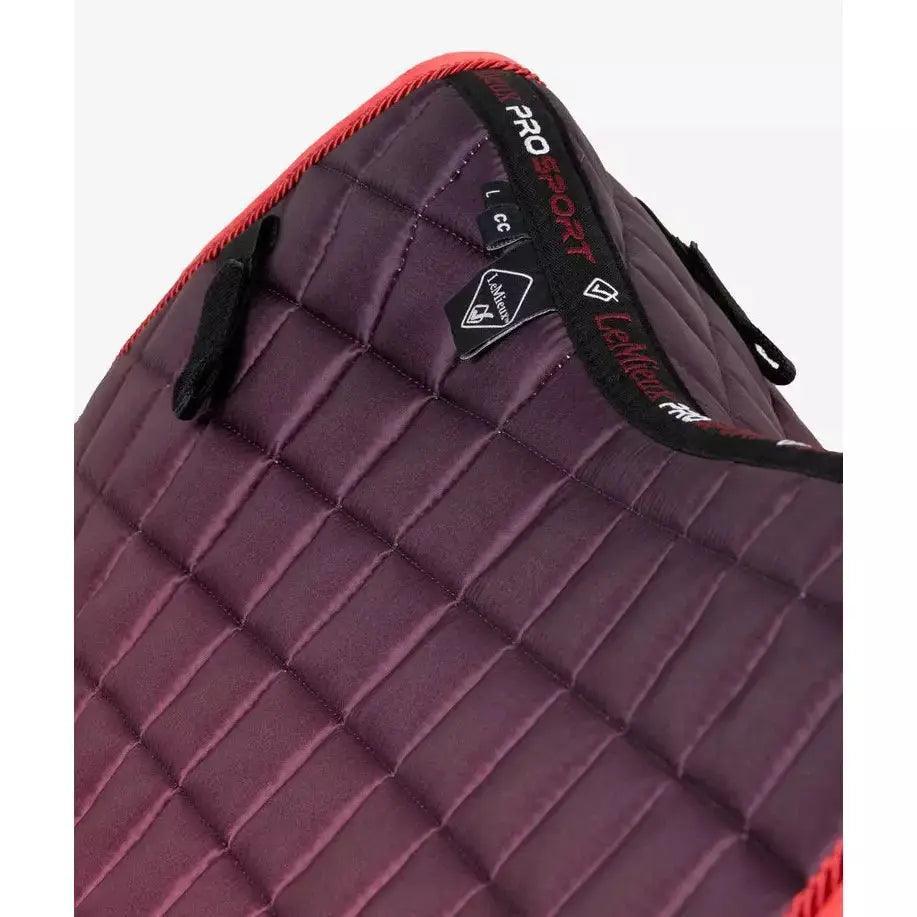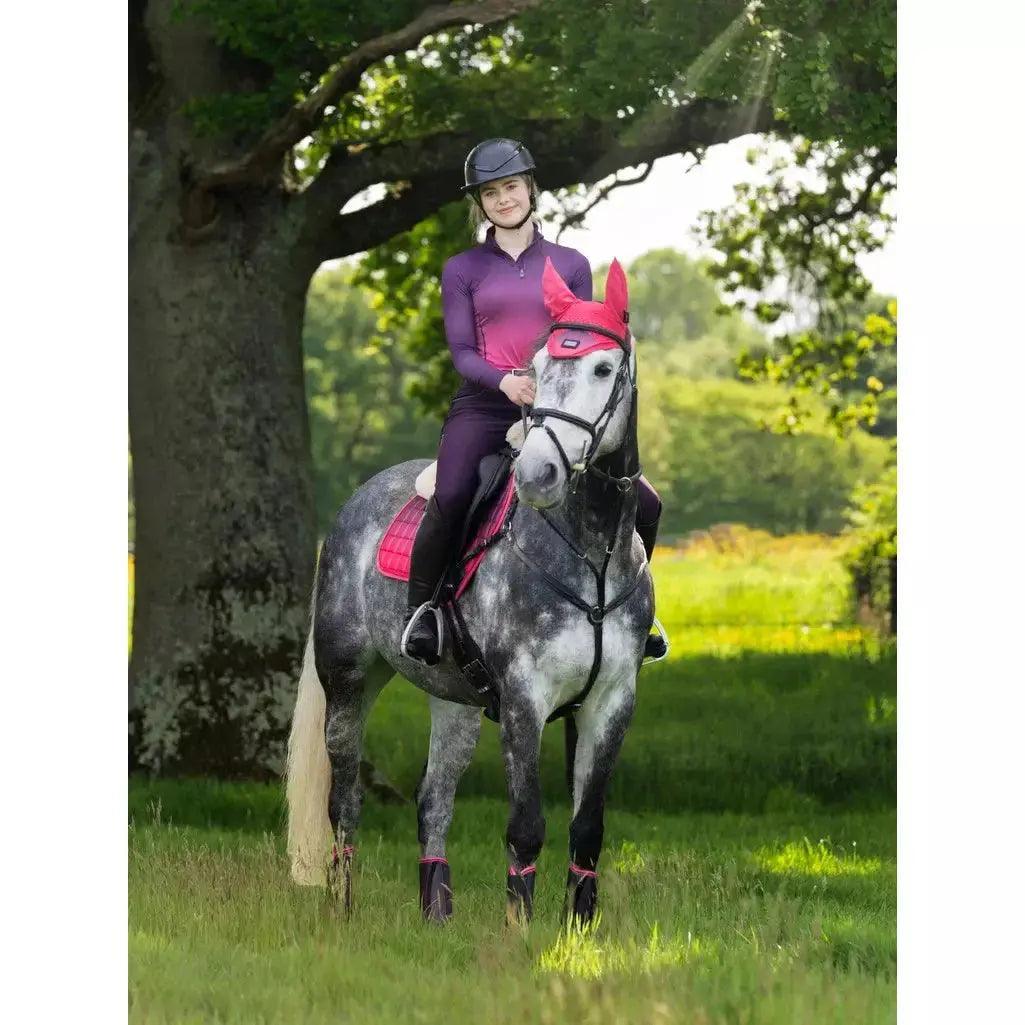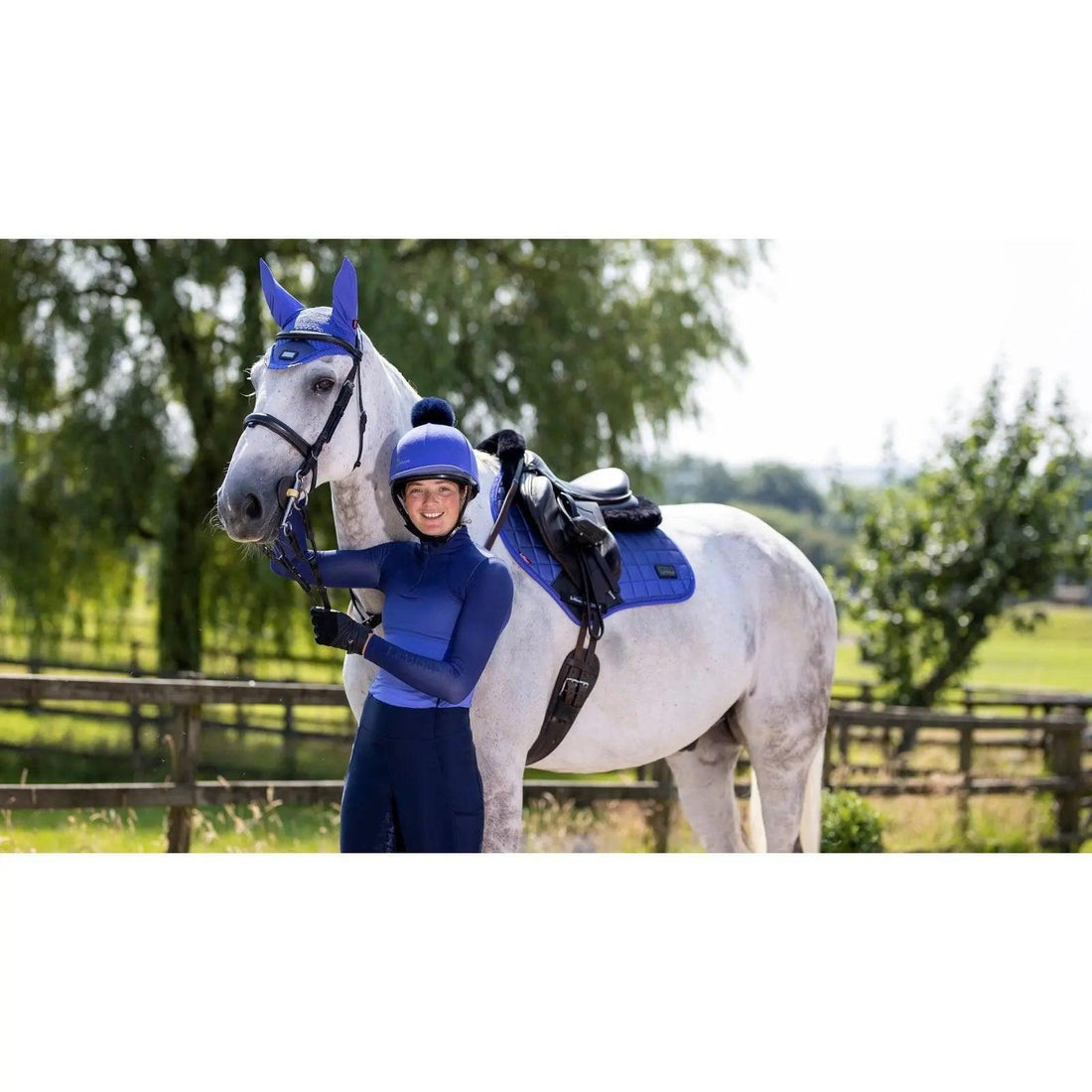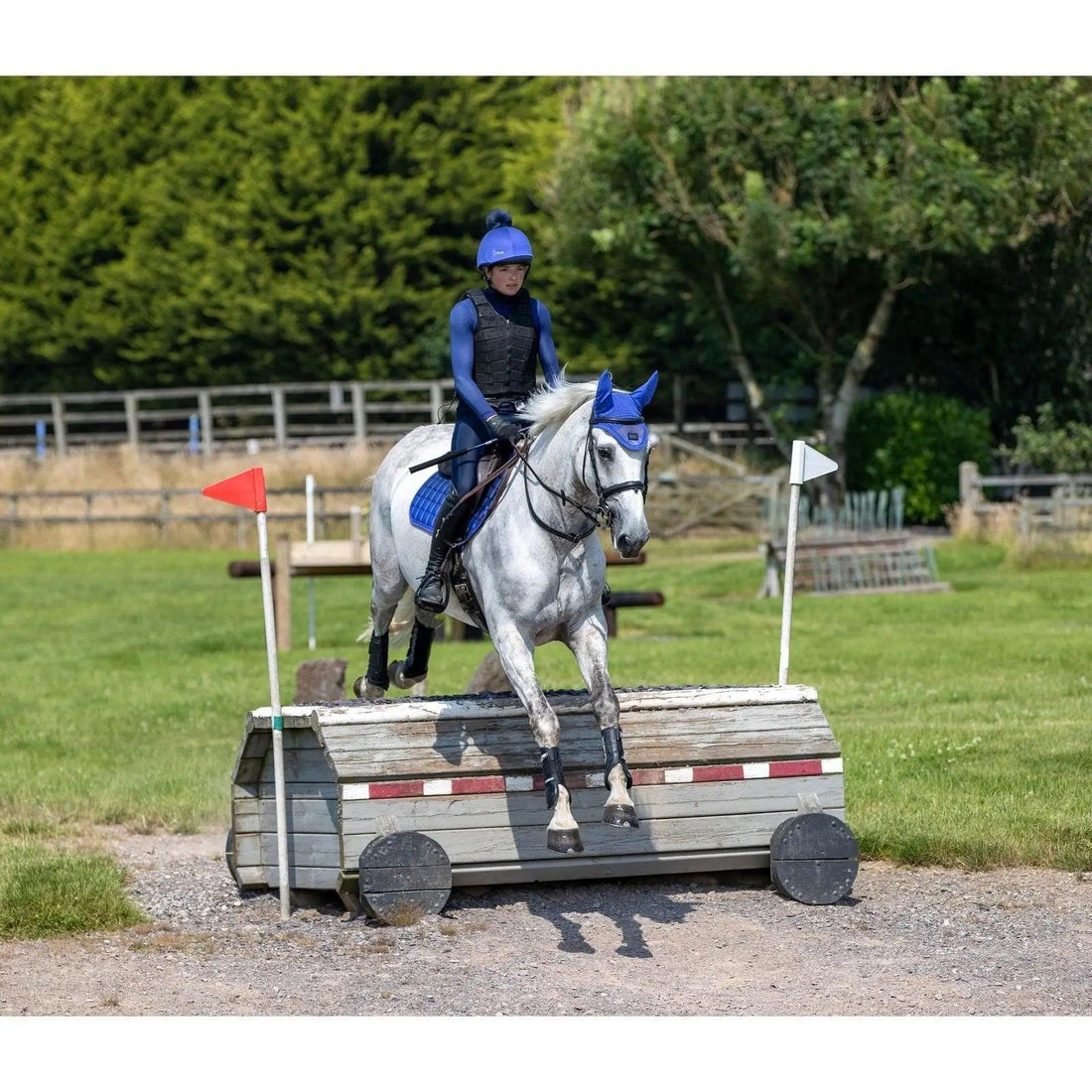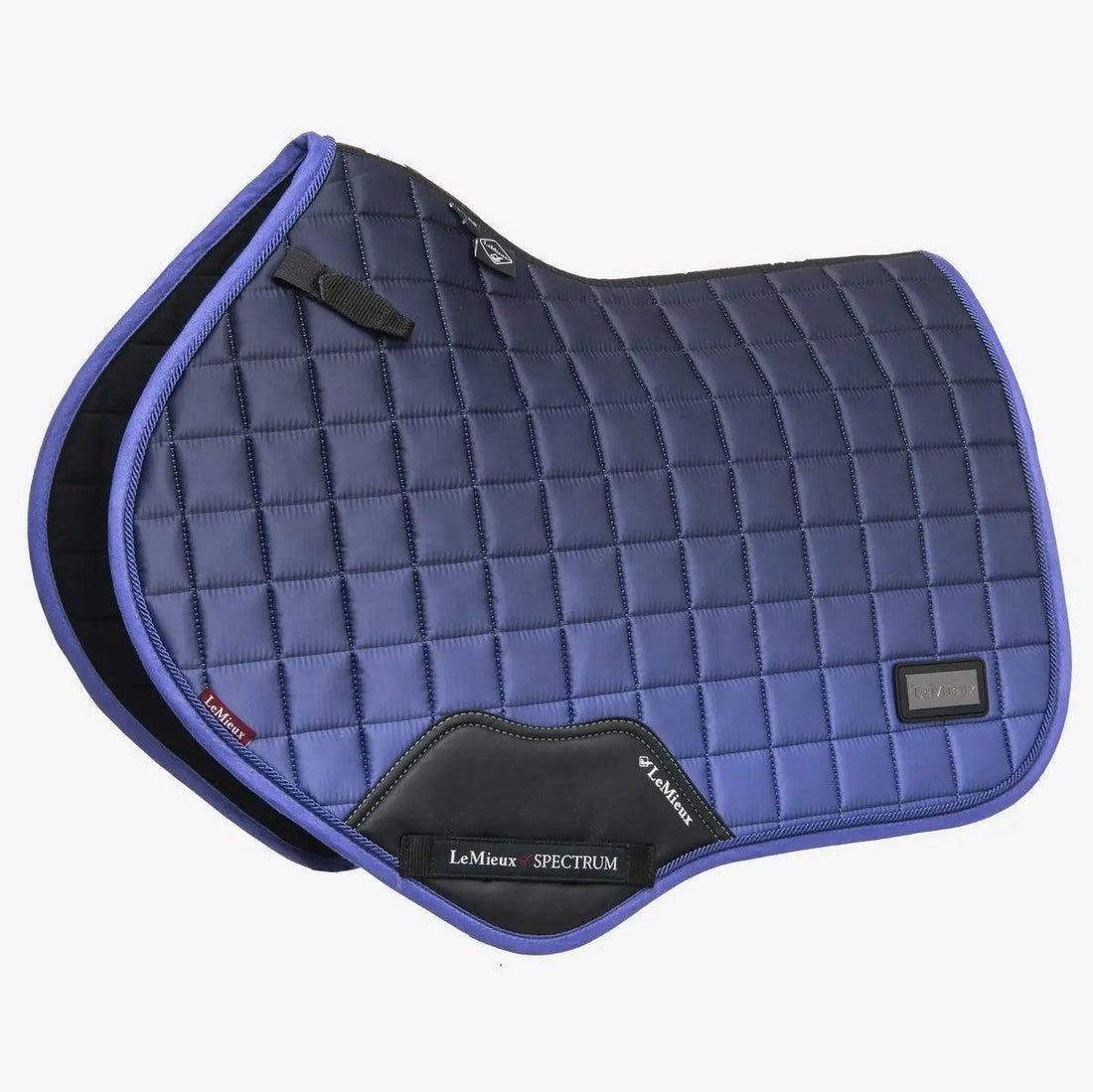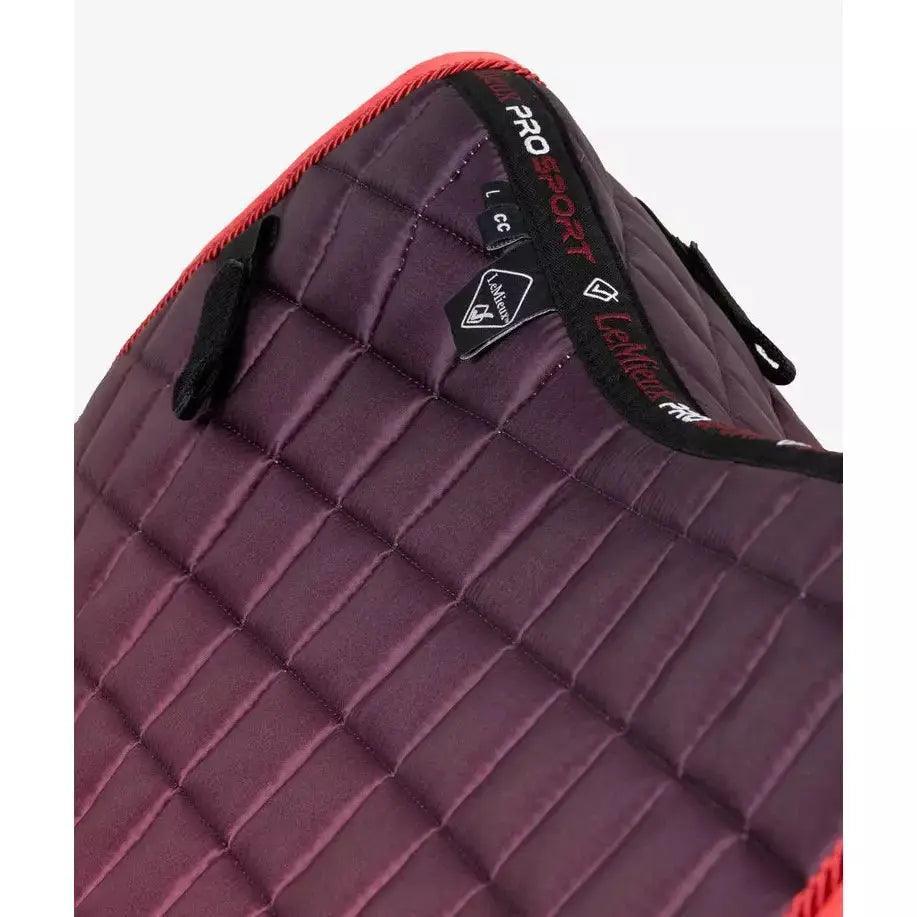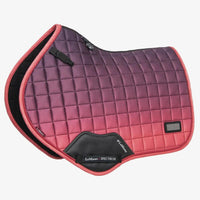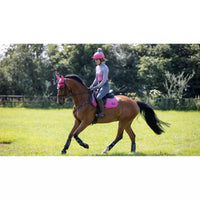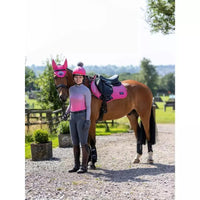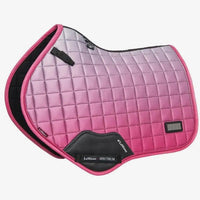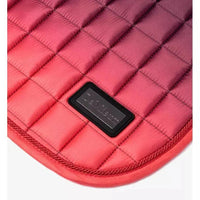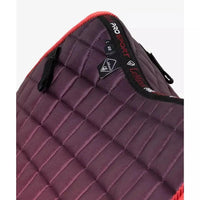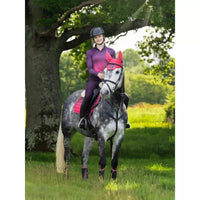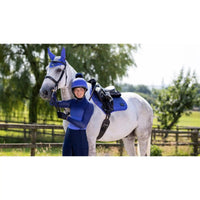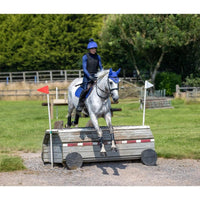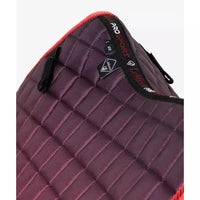 LeMieux Spectrum satin close contact square
Stand out in style with the LeMieux Spectrum Collecton.   Made with a luxurious, woven Satin fabric that gives a beautiful sheen to the graduated colour transition.
The 100% natural Bamboo material controls heat & sweat and wicks very efficiently. The whole pad benefits from a new extensively researched soft friction-free suede binding which is specially fabricated to smoothly contour the edges. This new technique helps retain the perfect saddle pad shape and binding profile.
The textured pu leather girth protection area is complimented by an embossed logo and carries the usual signature LeMieux lower girth strap with its inner locking loops, and the D-Ring tabs hold the pad securely to the saddle
The collection is finished off with a  unique iridescent badge in the lower back corner for an added shimmer.
Size large.