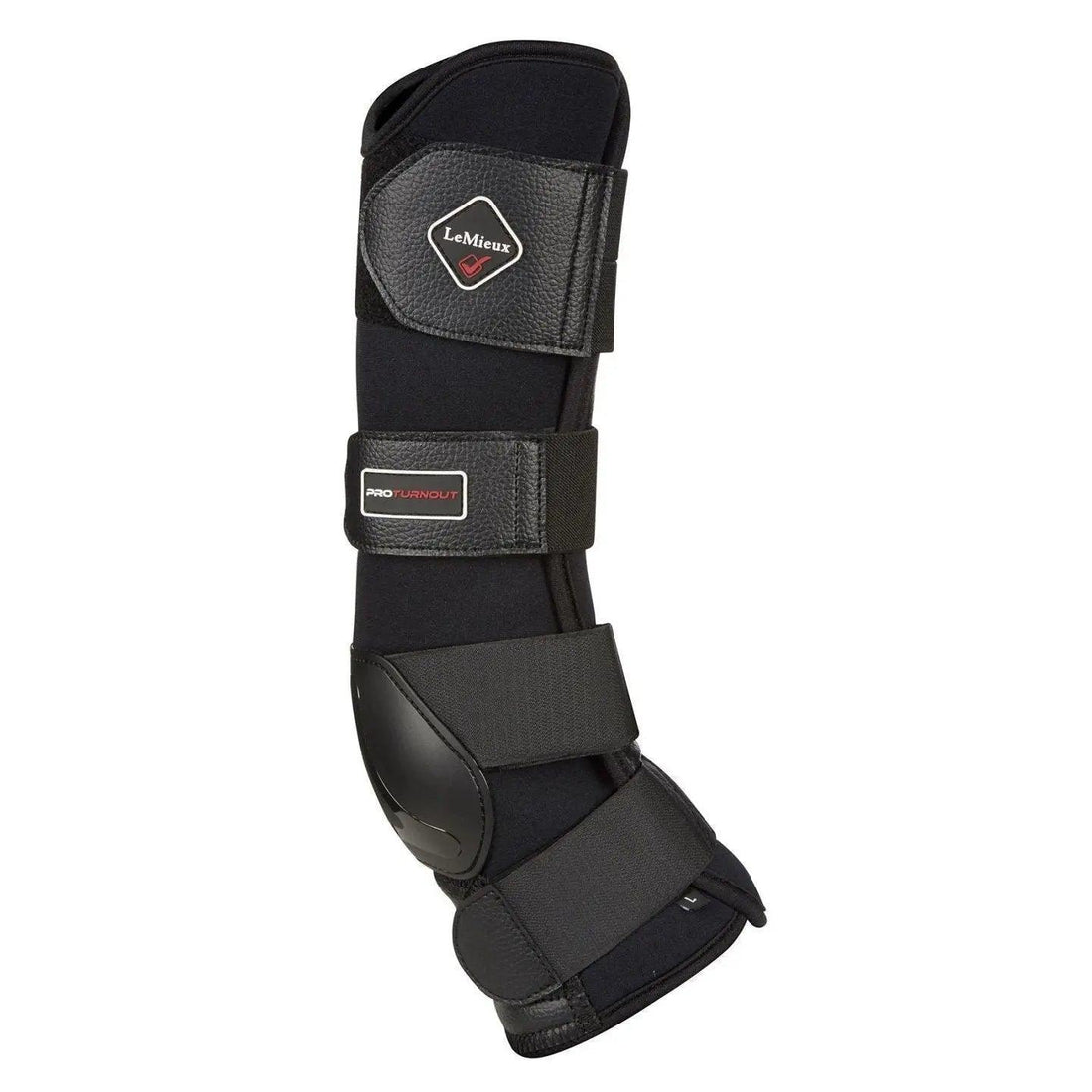 These LeMieux Turnout boots have anti-bacterial ventilated neoprene prevents friction and sweat build-up.
Elastic and oblique Velcro ensure an optimal fit, even during movement.
Extra reinforcement on the ball, at the hoof ball and on the inside of the lower leg makes this protector ideal for horses that often get wounds on the pasture.