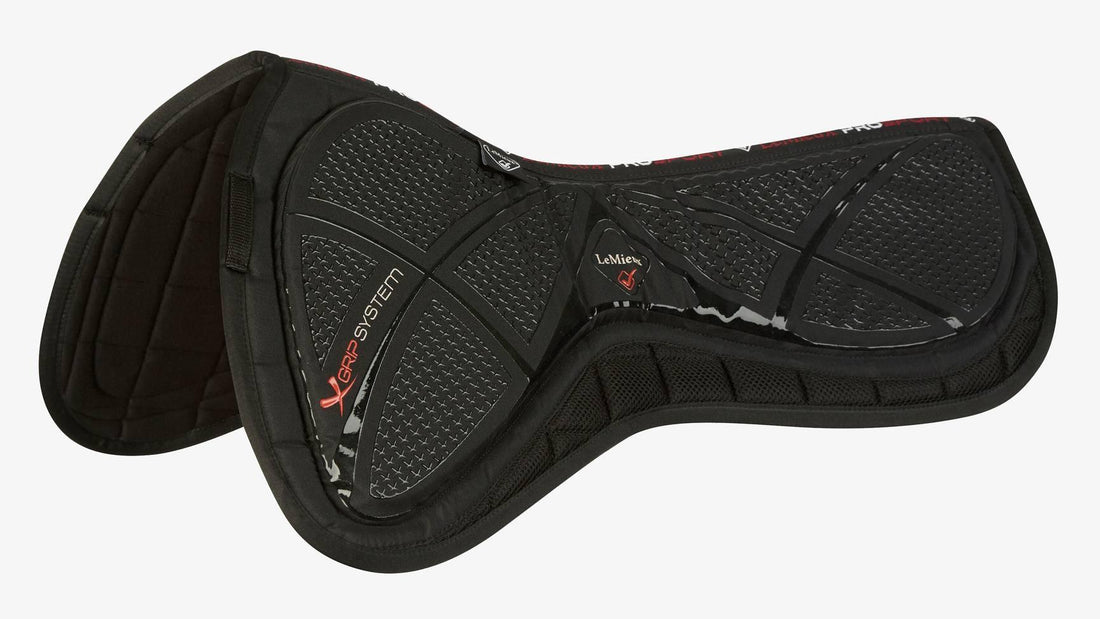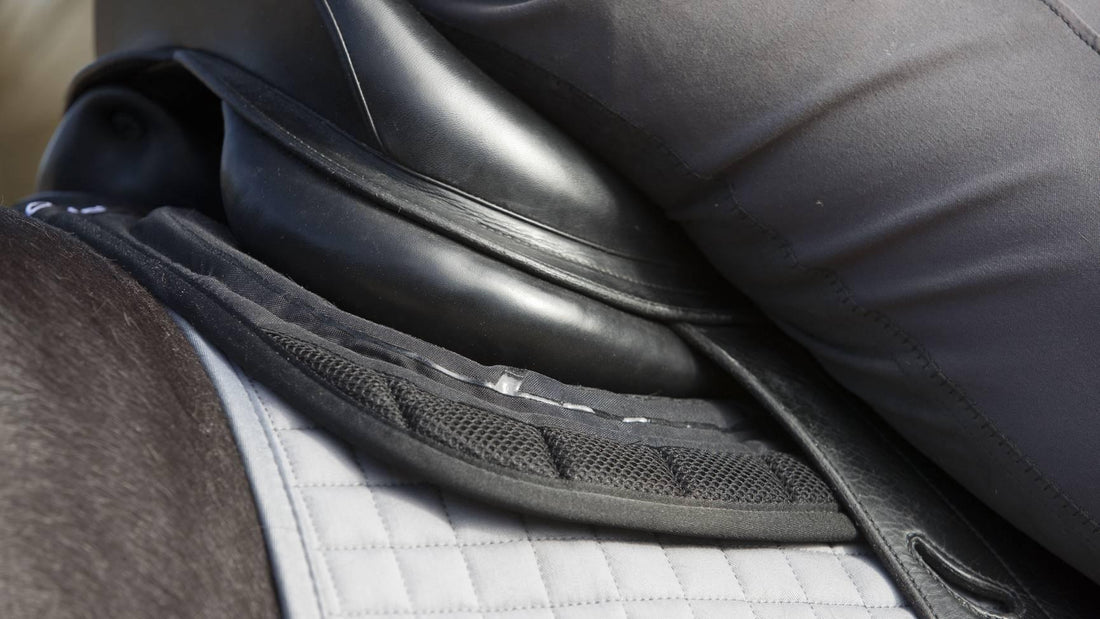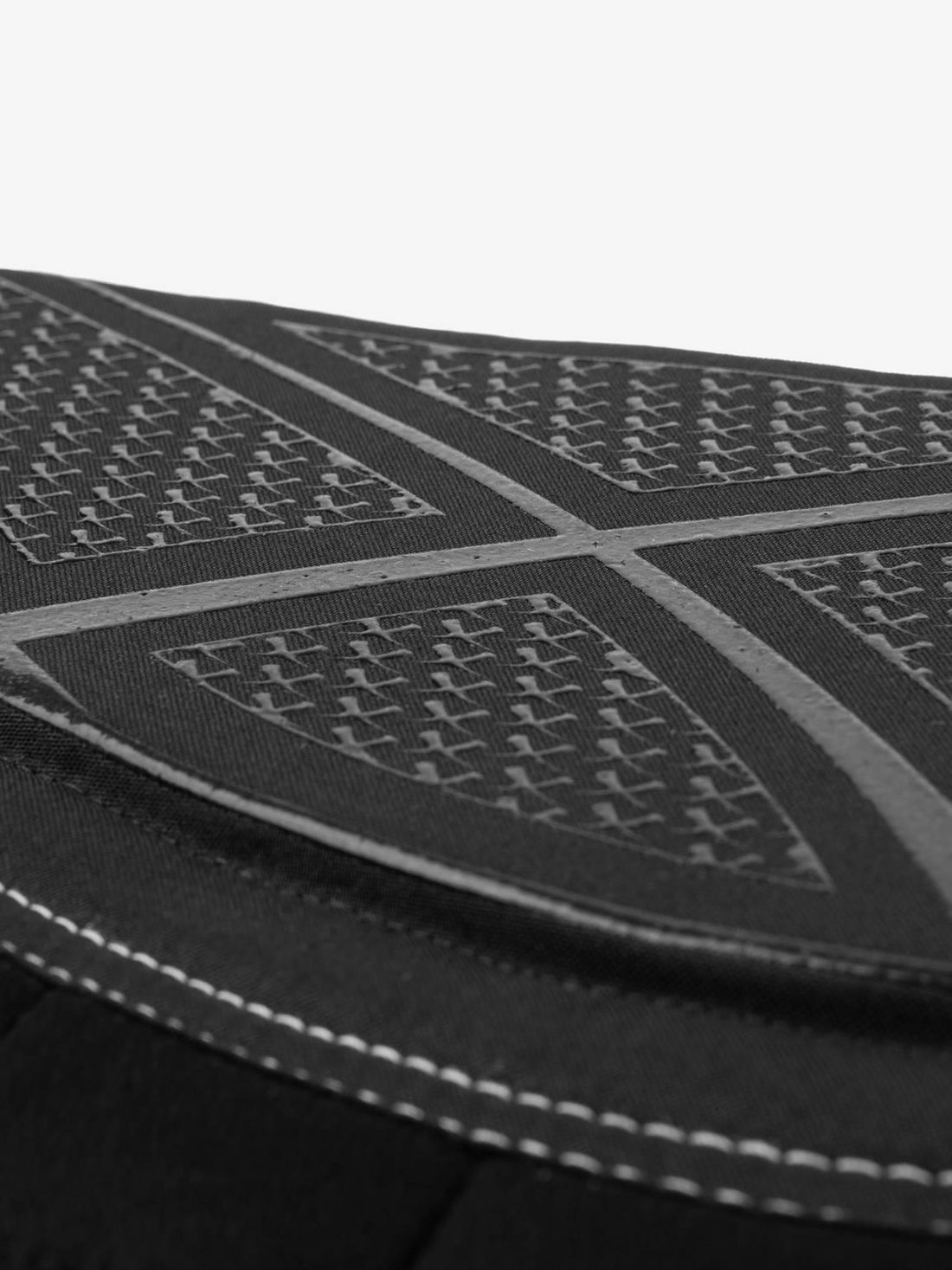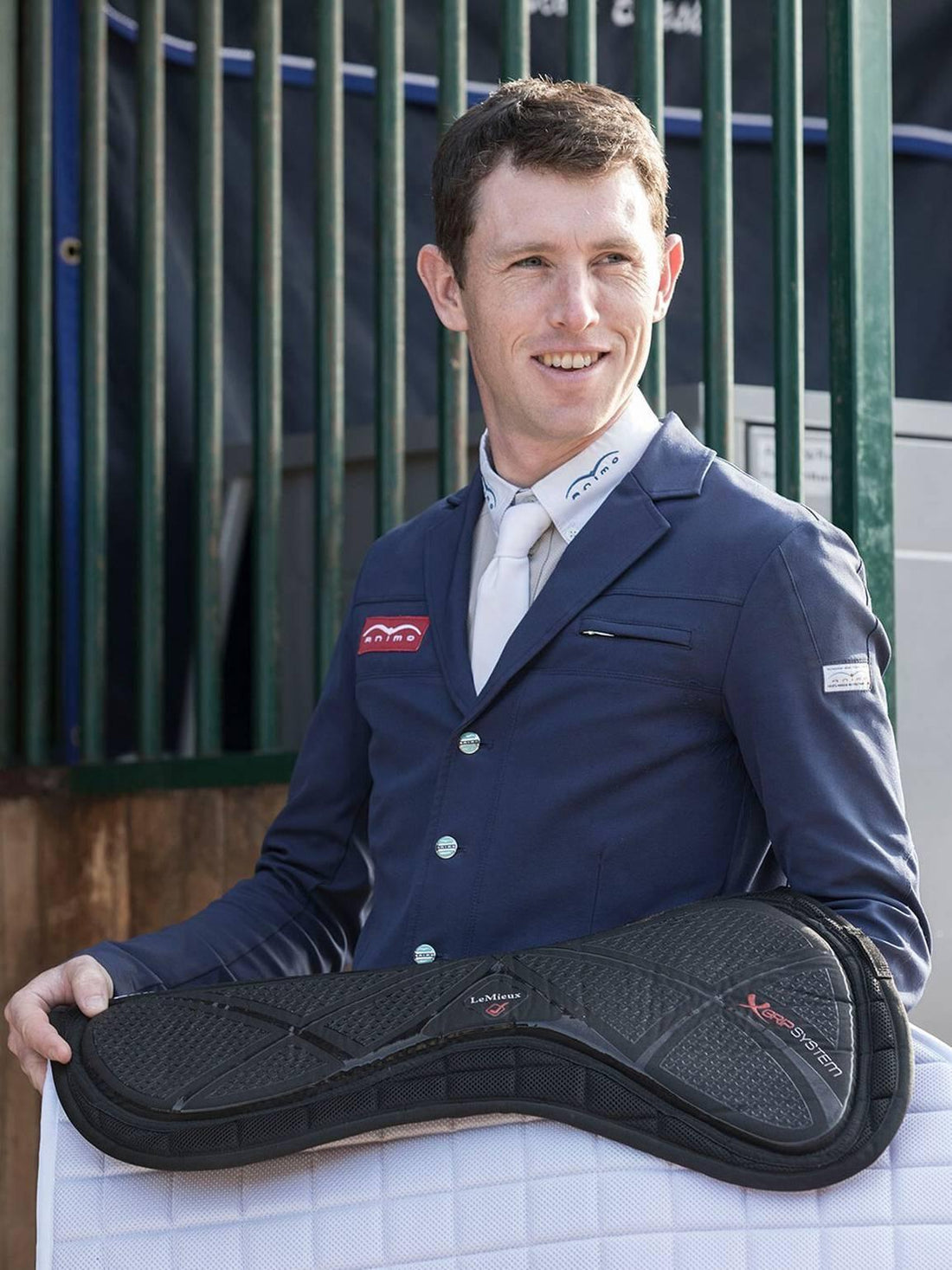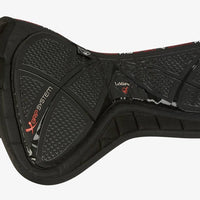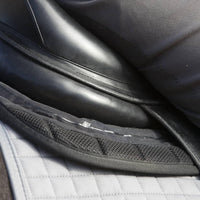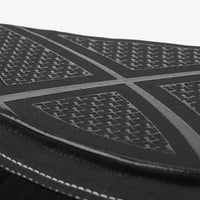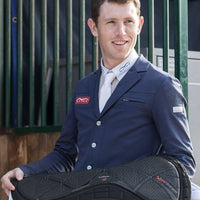 LeMieux X-grip silicone half pad
The X-Grip Half Pad combines the stylish, iconic LeMieux cut with the new X-Grip silicone design to ensure saddle stability and grip. The Unique blast foam core has been through a process where hot air is forced through the memory foam under pressure to create the extremely breathable yet supportive and light half pad.
A lower density memory foam under the X-Grip silicone aids saddles to bed down creating the ultimate low profile, maximum support half pad. Combine this with any LeMieux saddle pad to complete the look. Available in Black.
Size

A

B

C

D

E

F

Large

30cm

55cm

30cm

55cm

26cm

62cm