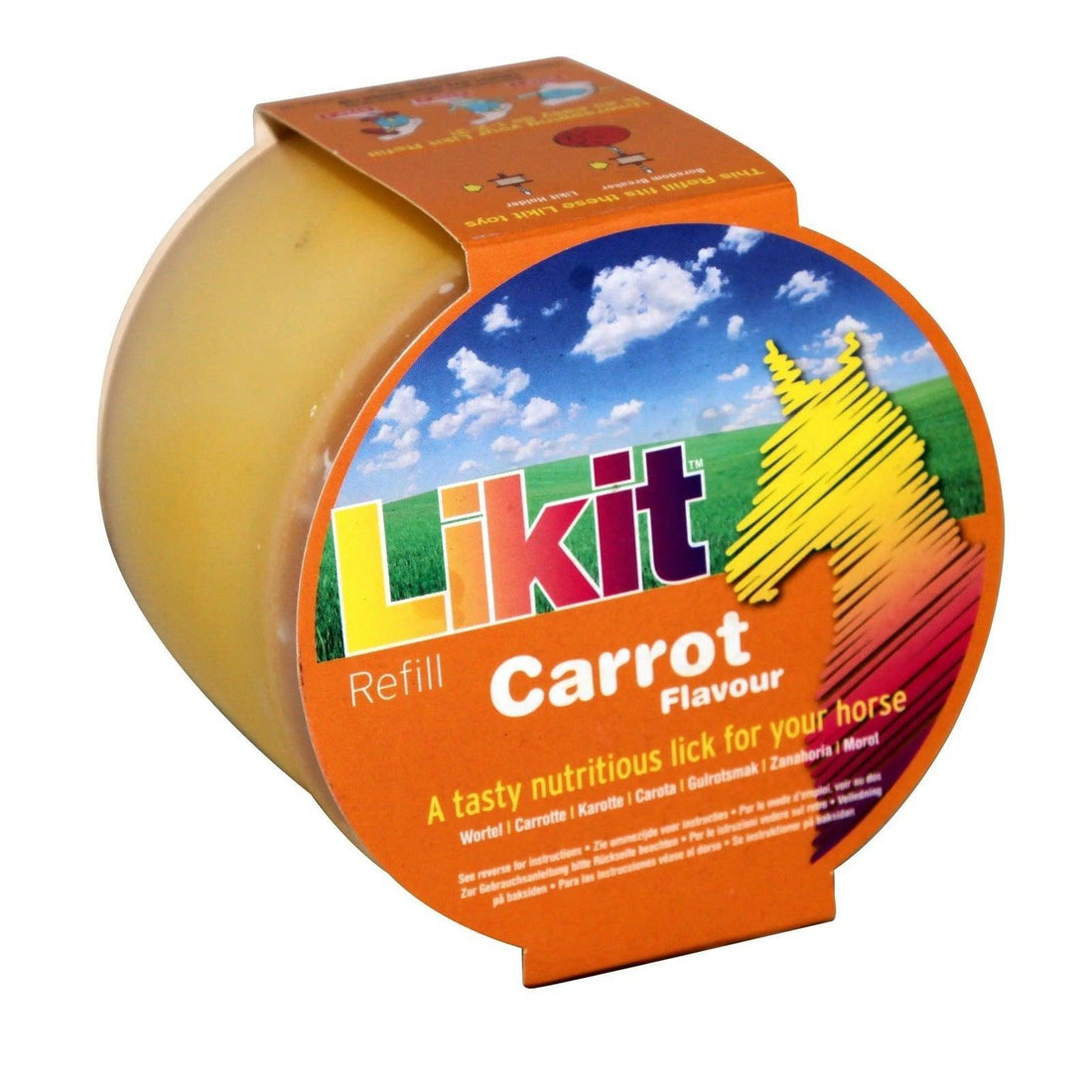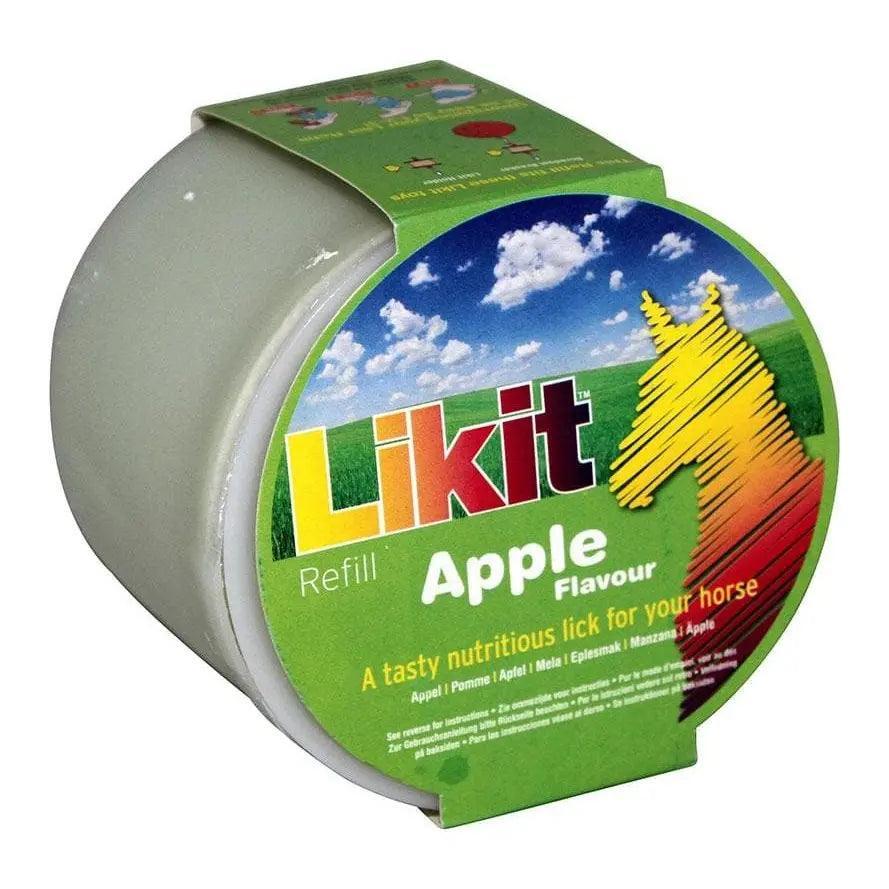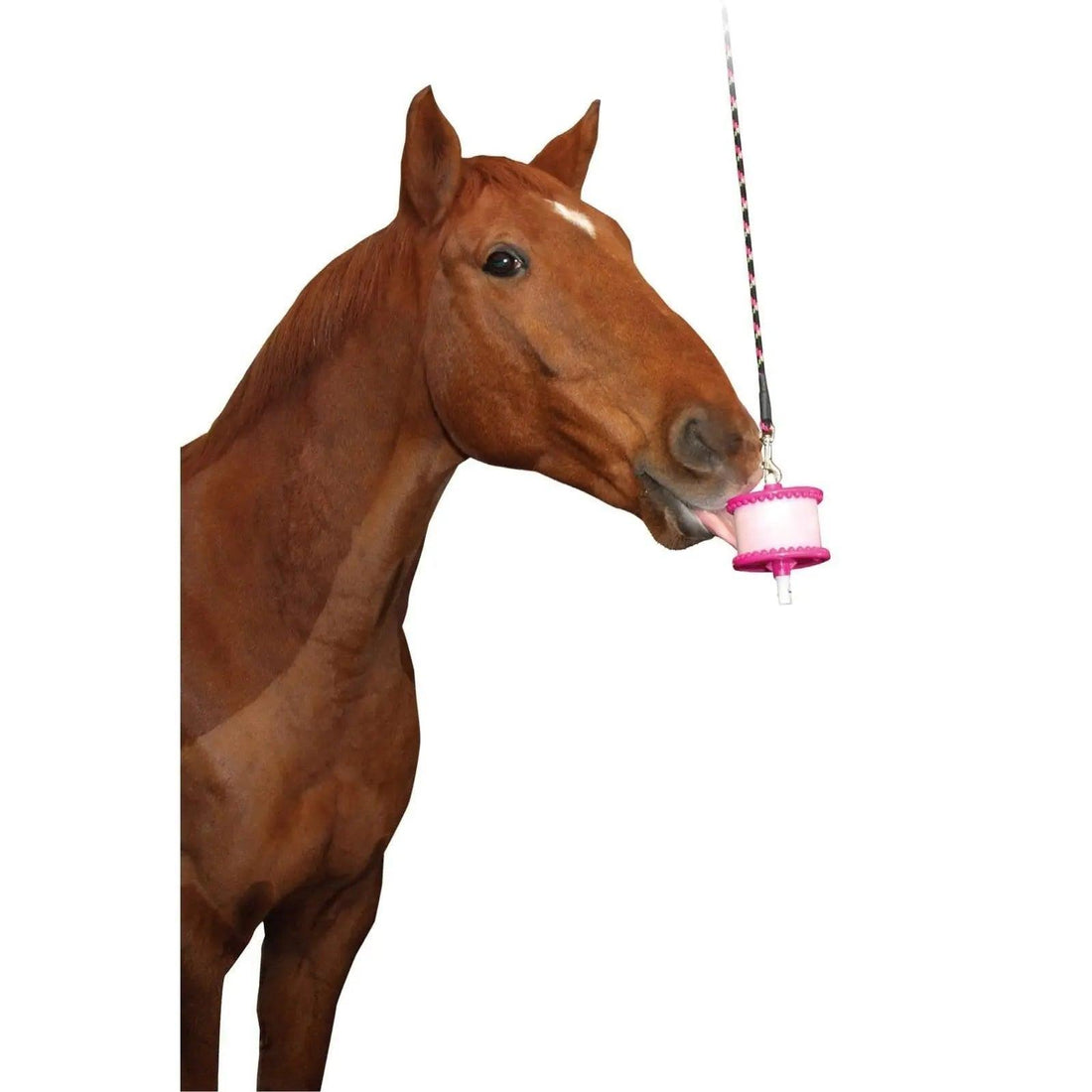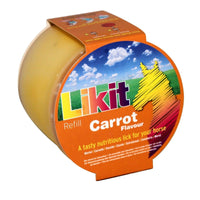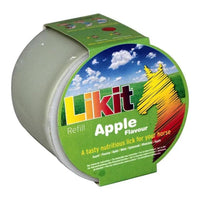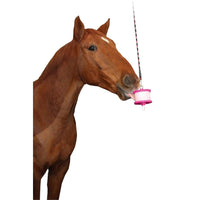 This is the Likit Refill from Likit. The Mouth-wateringly tasty Likit treats are designed to be used in conjunction with the range of Likit Toys.
The Likit Toys help make the stable life more fun and less stressful.
The refill is a delicious formulation your horse or pony will love, available in a huge variety of colors and flavours with salt and Sweet versions to get their taste buds tingling.
This Likit Refill can be used with the Likit Holder and the Boredom Breaker.
It comes in the following flavours : Apple, Carrot and Banana.
650 gr.
In stock.
This video explains how to open a Likit :