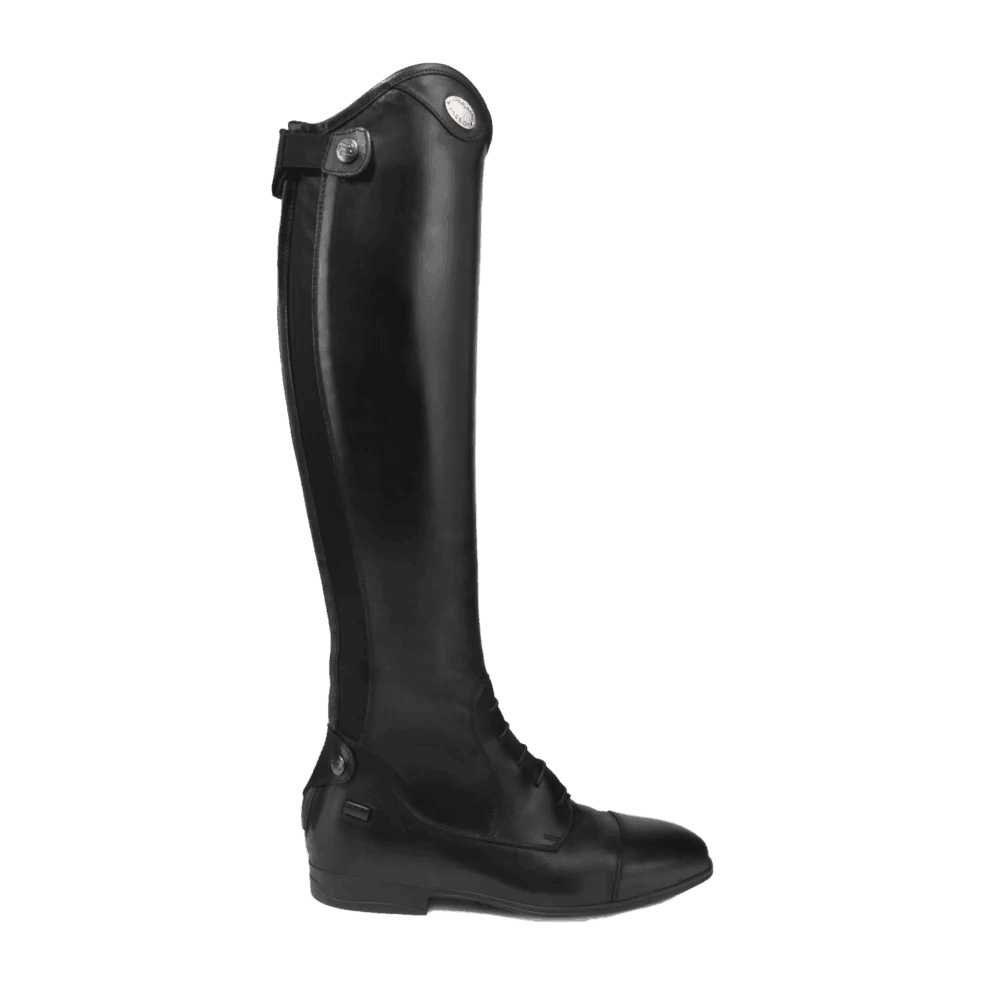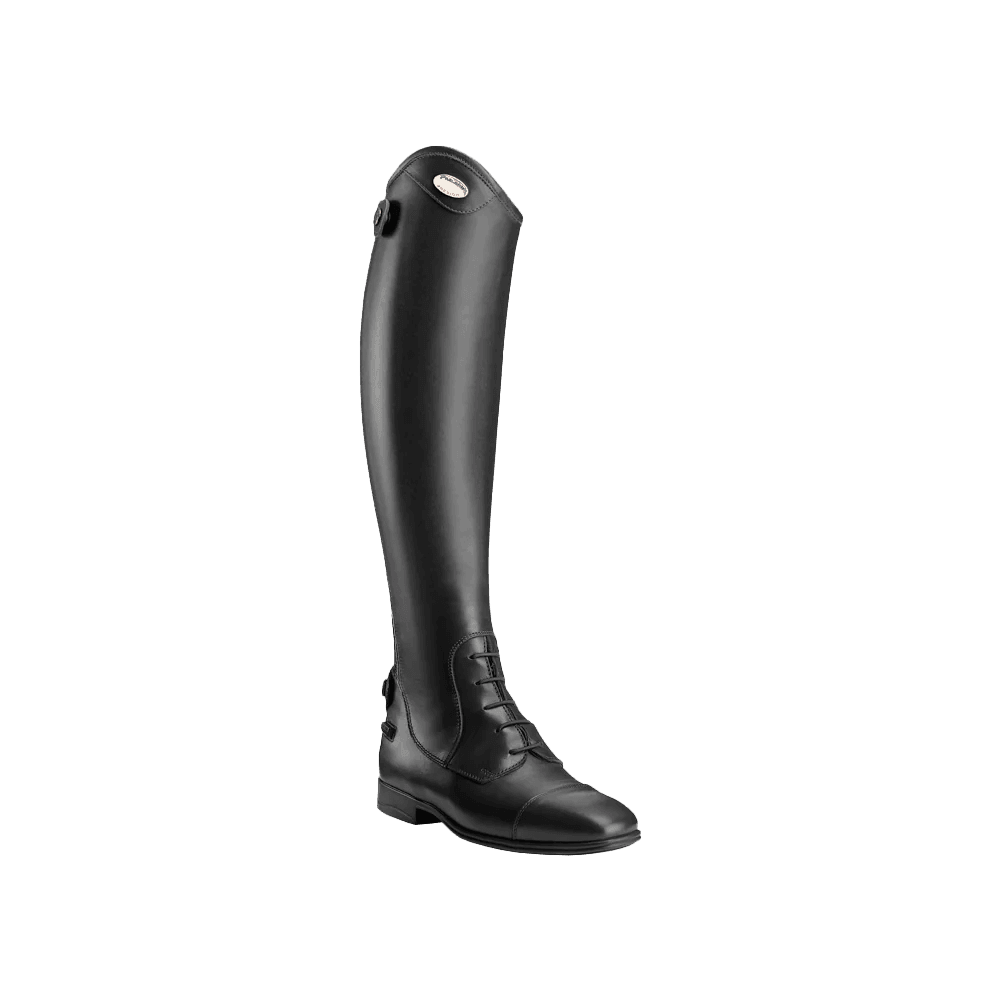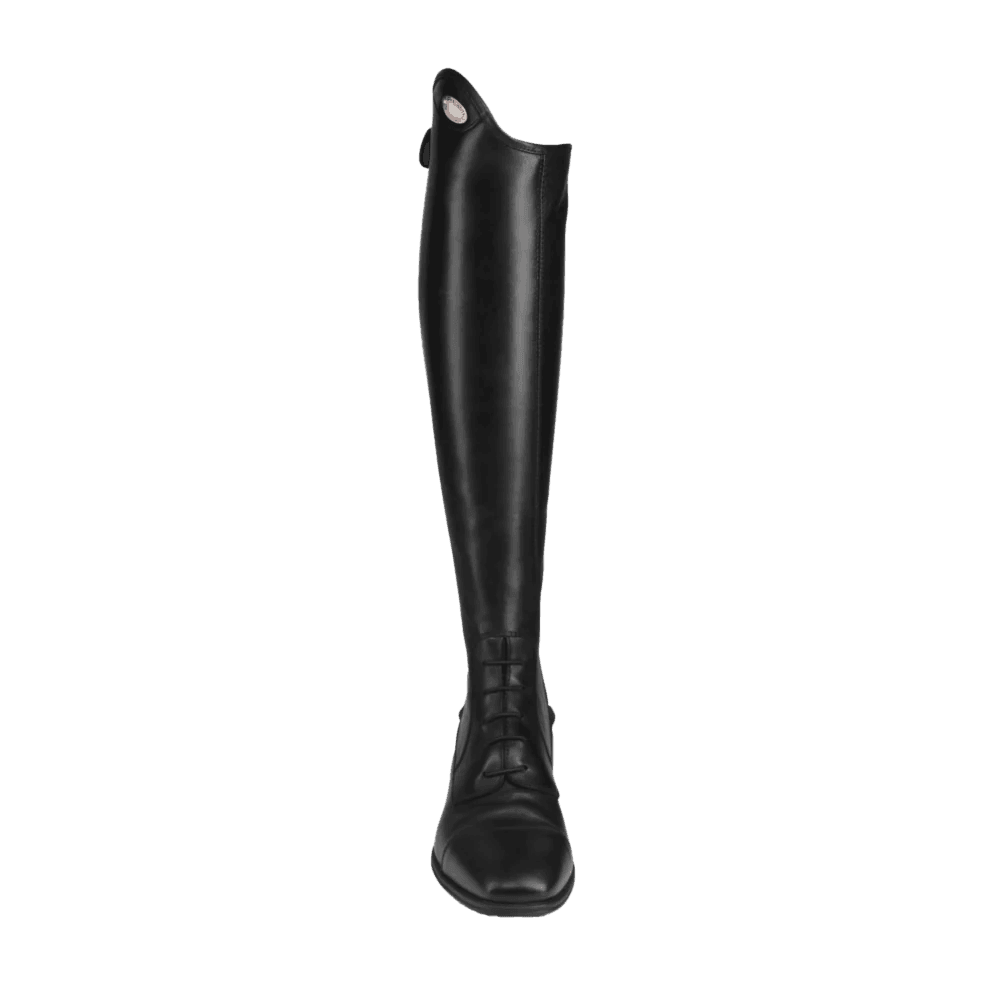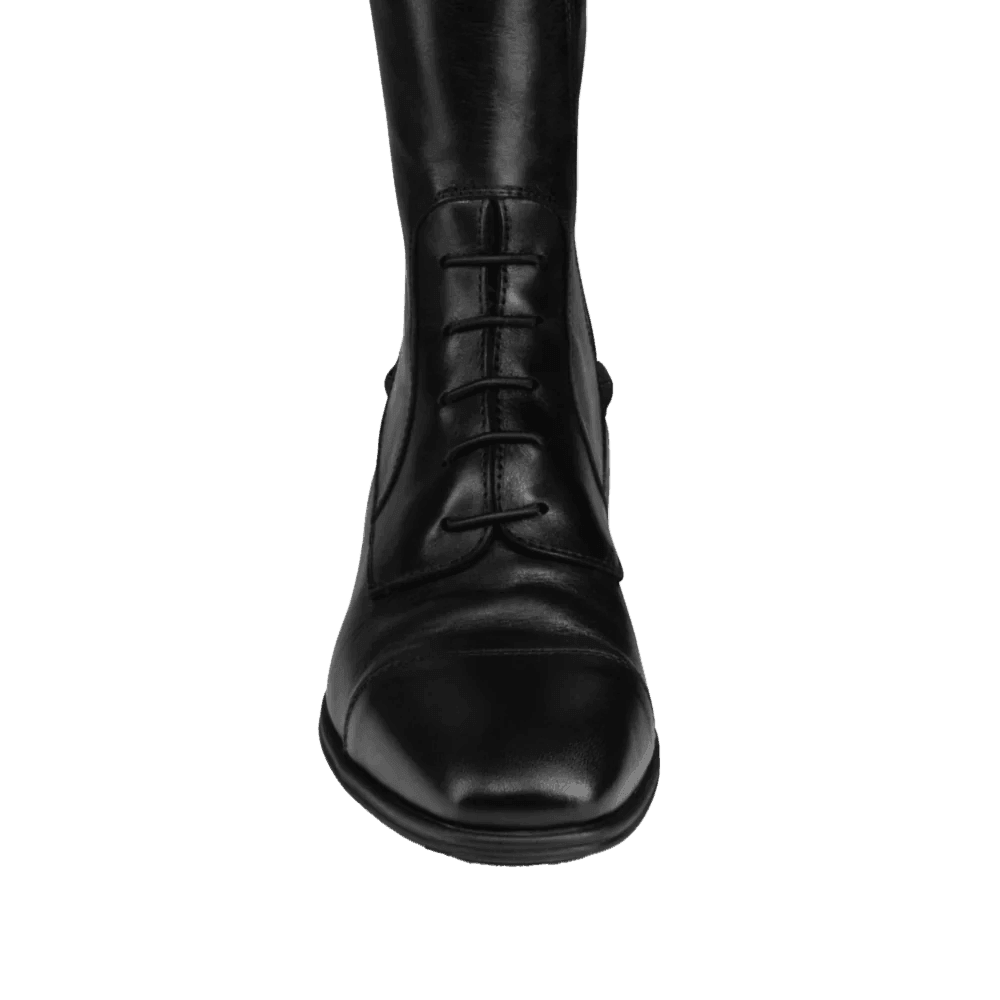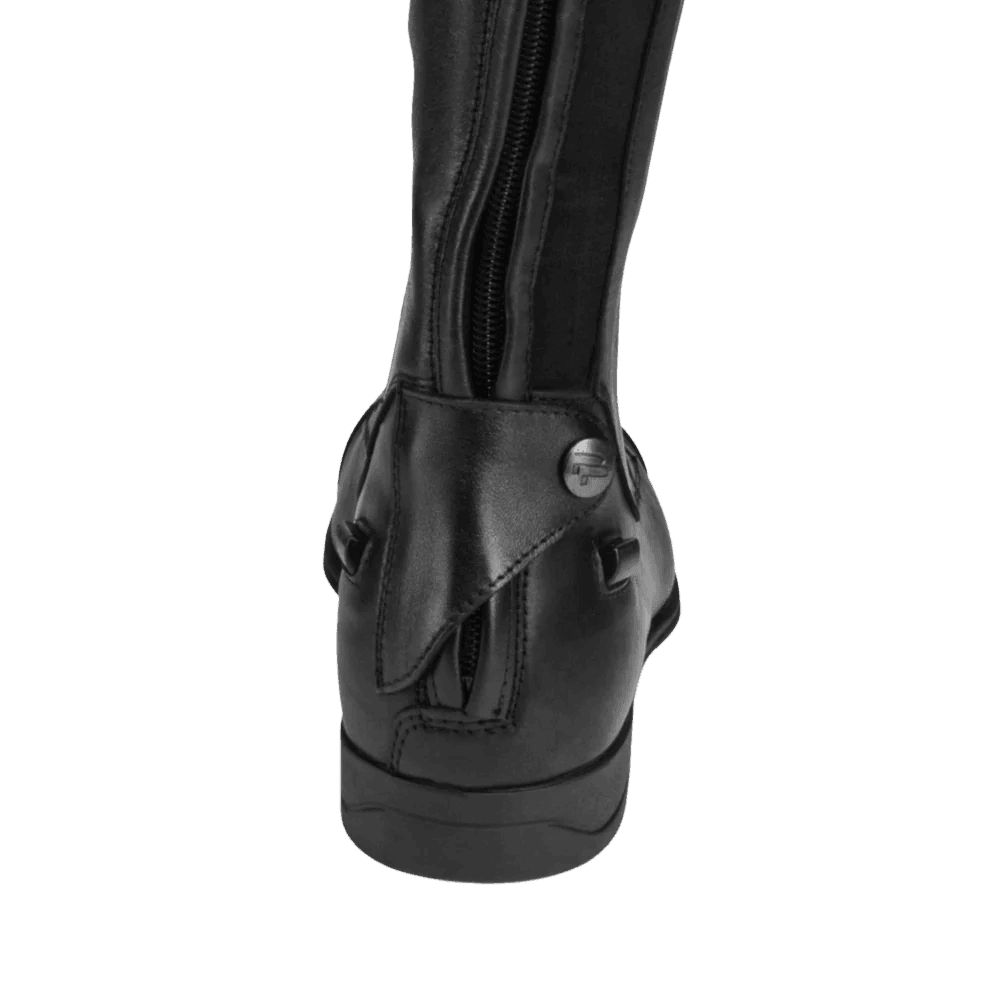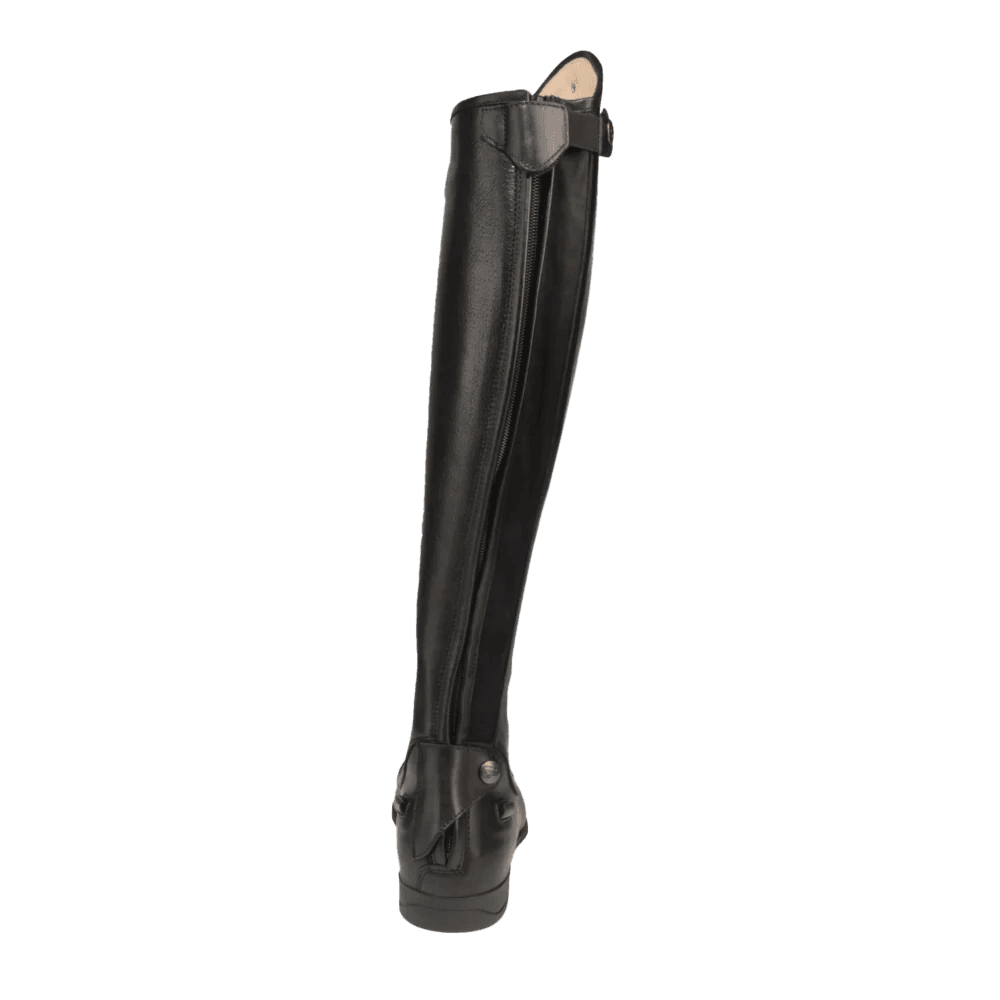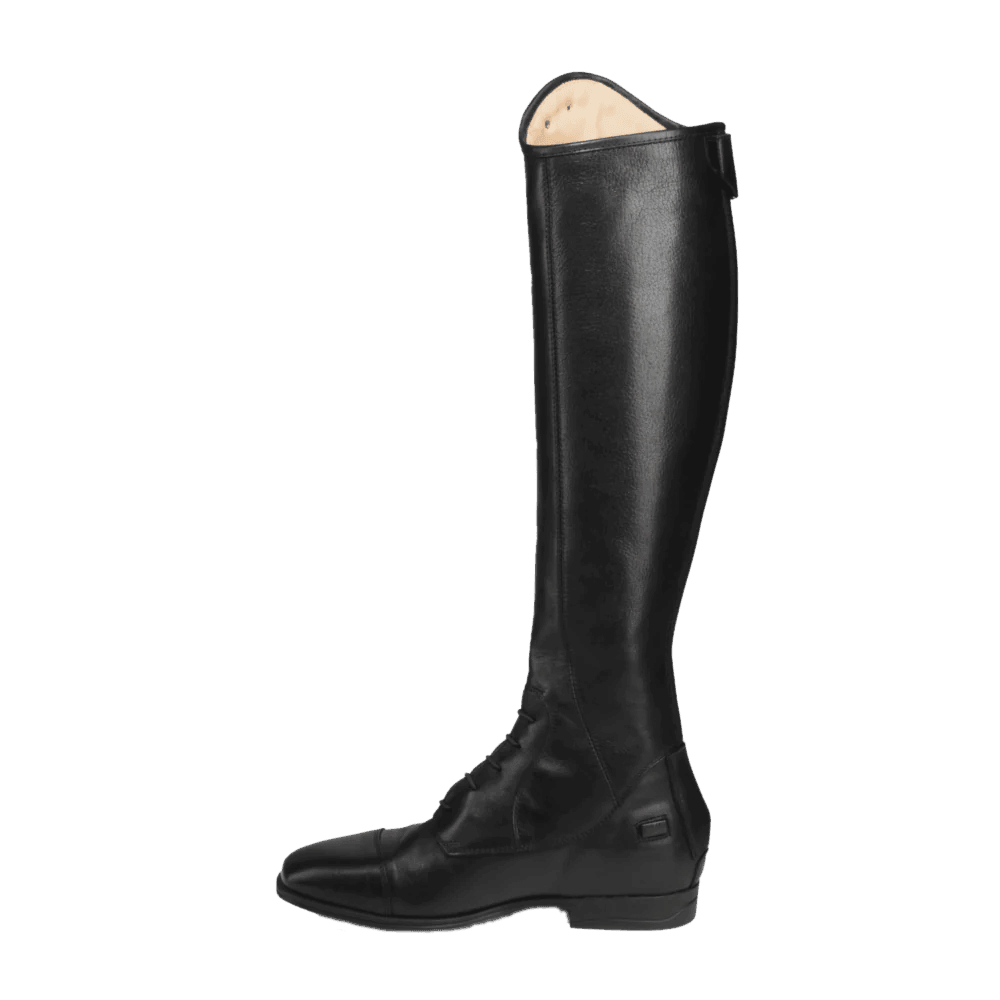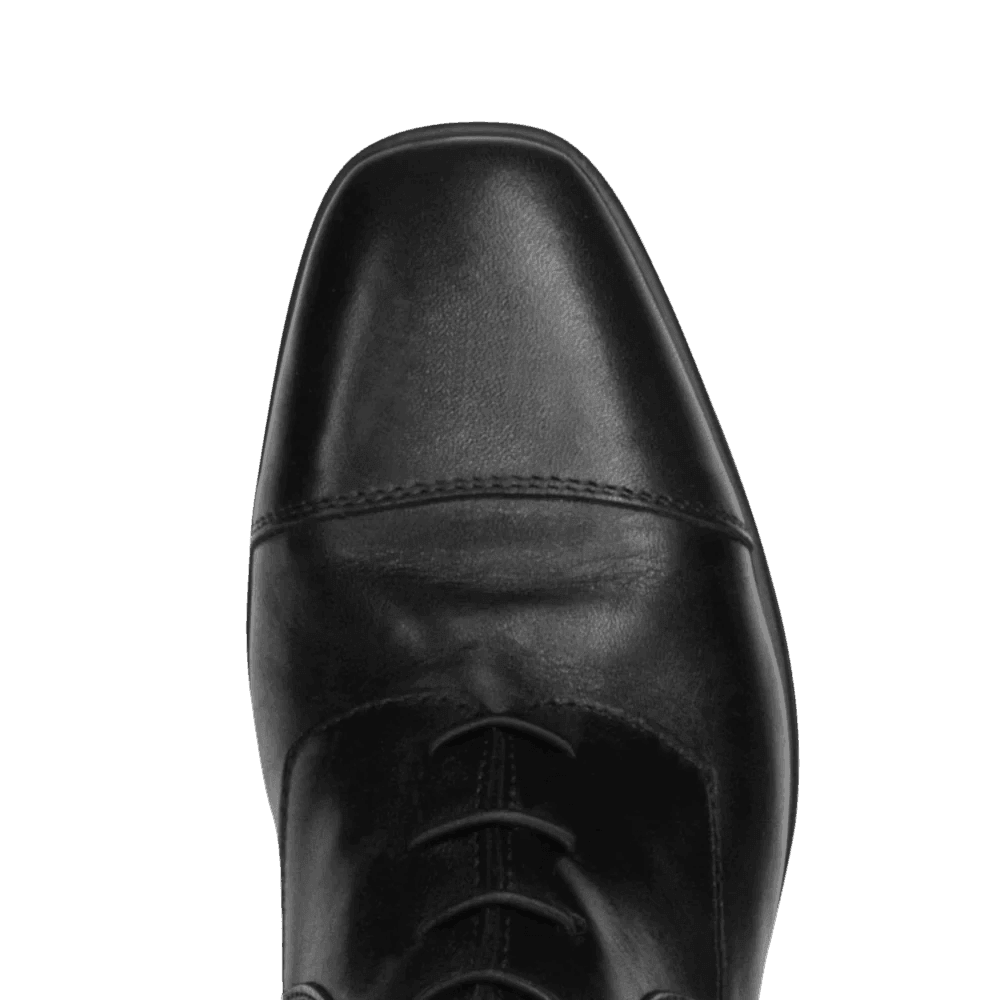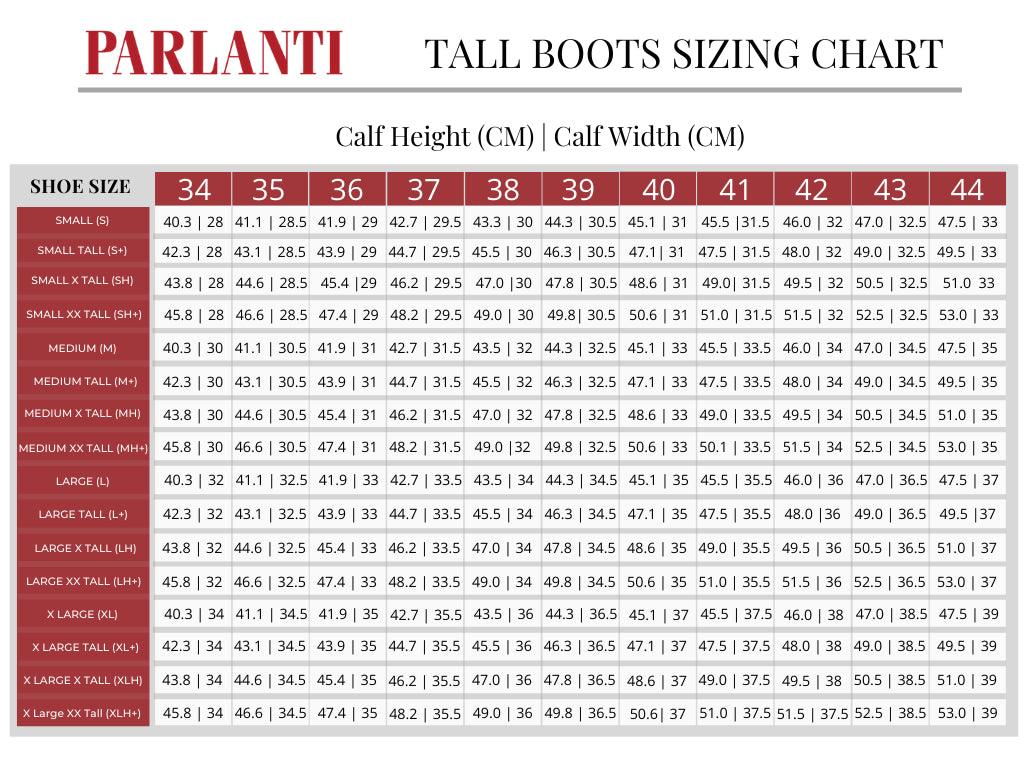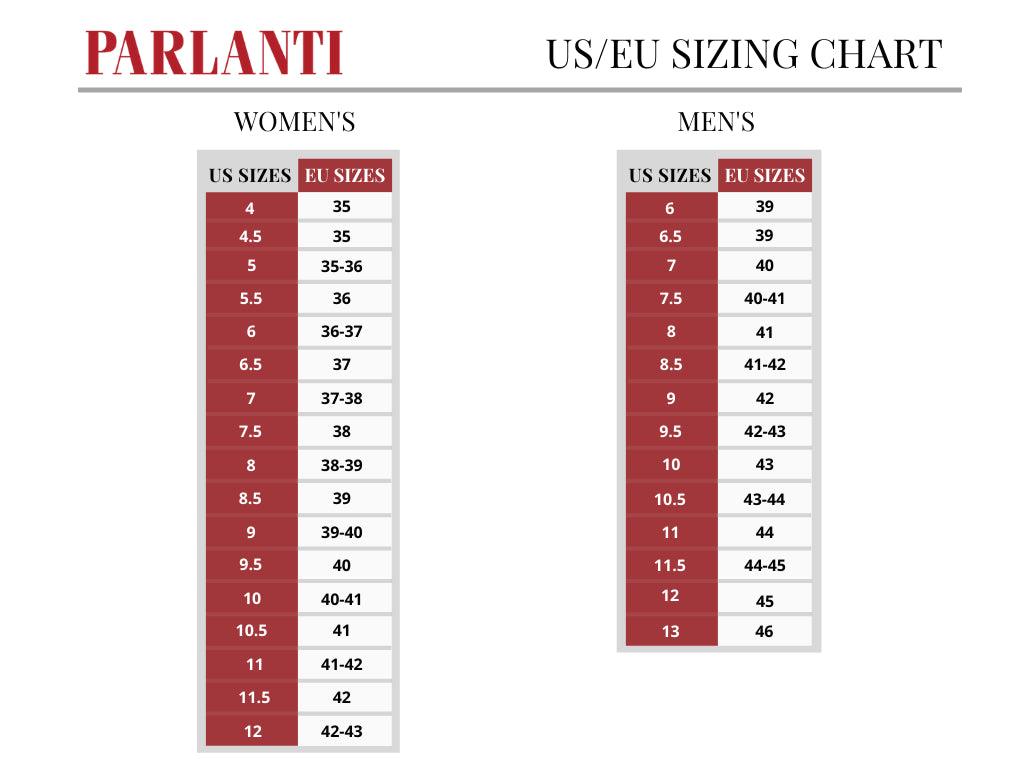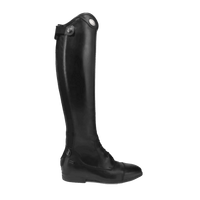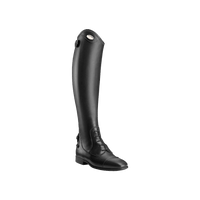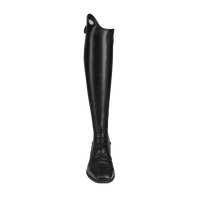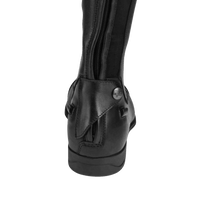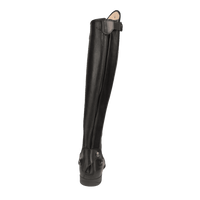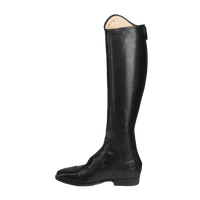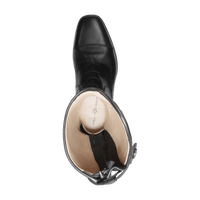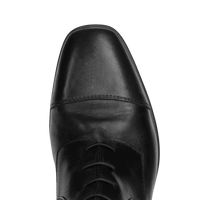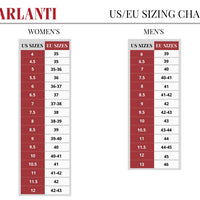 Parlanti black Dallas pro boots
Experience the pinnacle of equestrian performance with Parlantis Black Dallas Pro Boots - crafted from full-grain calfskin and buffalo leather, featuring elastic laces and a rear band for flexibility and support. With an Italian touch and hi-performance sole containing shock-absorbing technology, these boots offer both grip effect and longevity. Available in black or dark brown with EU foot sizes, calf sizes, width & height options to ensure the perfect fit for every rider.
Introducing the Parlanti Black Dallas Pro Boots - designed to cater for riders who demand high performance and longevity. Crafted from top-quality full-grain calfskin and buffalo leather, these boots offer exquisite Italian craftmanship that is second to none. The elastic laces and rear elastic band provide flexibility as well as support for all-day comfort. The dark black tone of the boots has a grip effect which provides an added level of safety while riding, meanwhile the buffalo leather lining ensures your feet stay comfortable at all times. With their hi-performance rubber sole featuring shock-absorbing technology, this boot will keep you grounded without any discomfort during extended periods of use thanks to its adjustable calf width & height options matching EU foot sizes in addition with US/EU Shoe Conversion Chart – make sure you find your perfect fit today!
Experience optimal riding performance with the Parlanti Dallas Pro boots, crafted from fullgrain calfskin and buffalo leather for flexibility and grip effect
The elastic laces, rear elastic band, and hiperformance soul provide excellent support while shockabsorbing technology ensures longevity
With a buffalo leather lining and an elastic leg design for a comfortable fit, these boots are perfect for serious riders looking to elevate their game on horseback
.
The DALLAS Pro riding boot is a technologically superior product, handcrafted in full-grain calfskin and buffalo leather. They come equipped with elastic laces and a rear elastic band to ensure flexibility and contact at the highest levels. The reinforced zippers, the compact semi-square toe design and the high performance sole complete this elegant Italian craft product.
Buffalo Leather Lining.
The Pro models, in full-grain calfskin leather, comes with a buffalo leather interior lining. A soft and durable leather that, with a "grip" effect, increases overall control and stability while prolonging the longevity of the boot.
Elastic Leg.
A perfectly shaped leg designed to enhance your ride. The rear elastic band, with its 2 centimeters of extra extension, allows the boot to wrap the leg in a superlative way. A unique "feel" and a perfect support that translates into grater overall control.
Hi-Performance Sole.
A new concept of technical sole, made of an advanced mixture of 100% rubber and latex to always ensure the right amount of flexibility. The "shock-absorbing" technology, built into the heel, dampen down the stresses.
Do you want to know your size ? Look here.
Beautiful boots
There was no breaking in period for these boots. They fit so well and are so comfortable. Love how they look as well.
Great and got them quickly
This company was wonderful to do business with. Quick and Easy