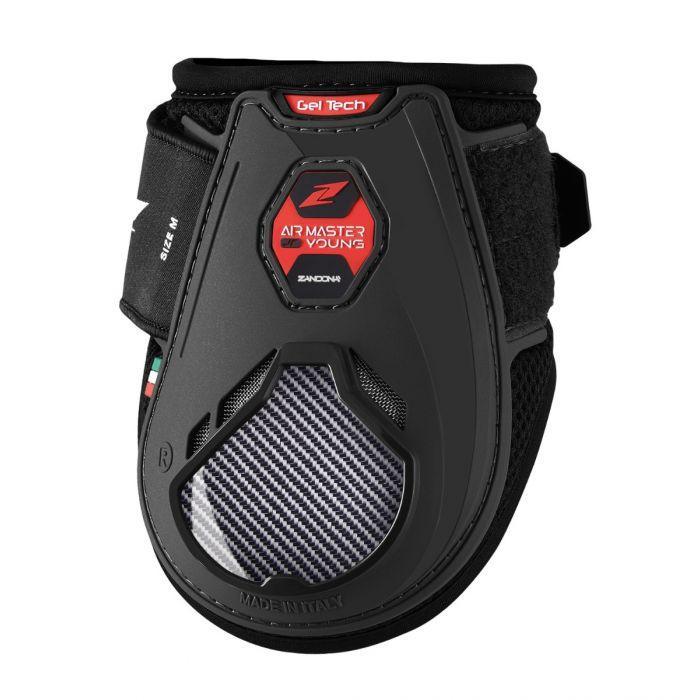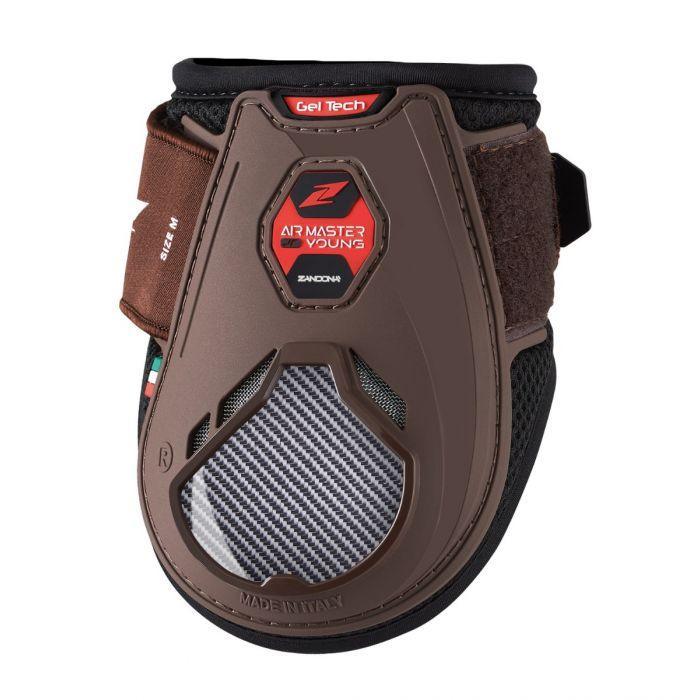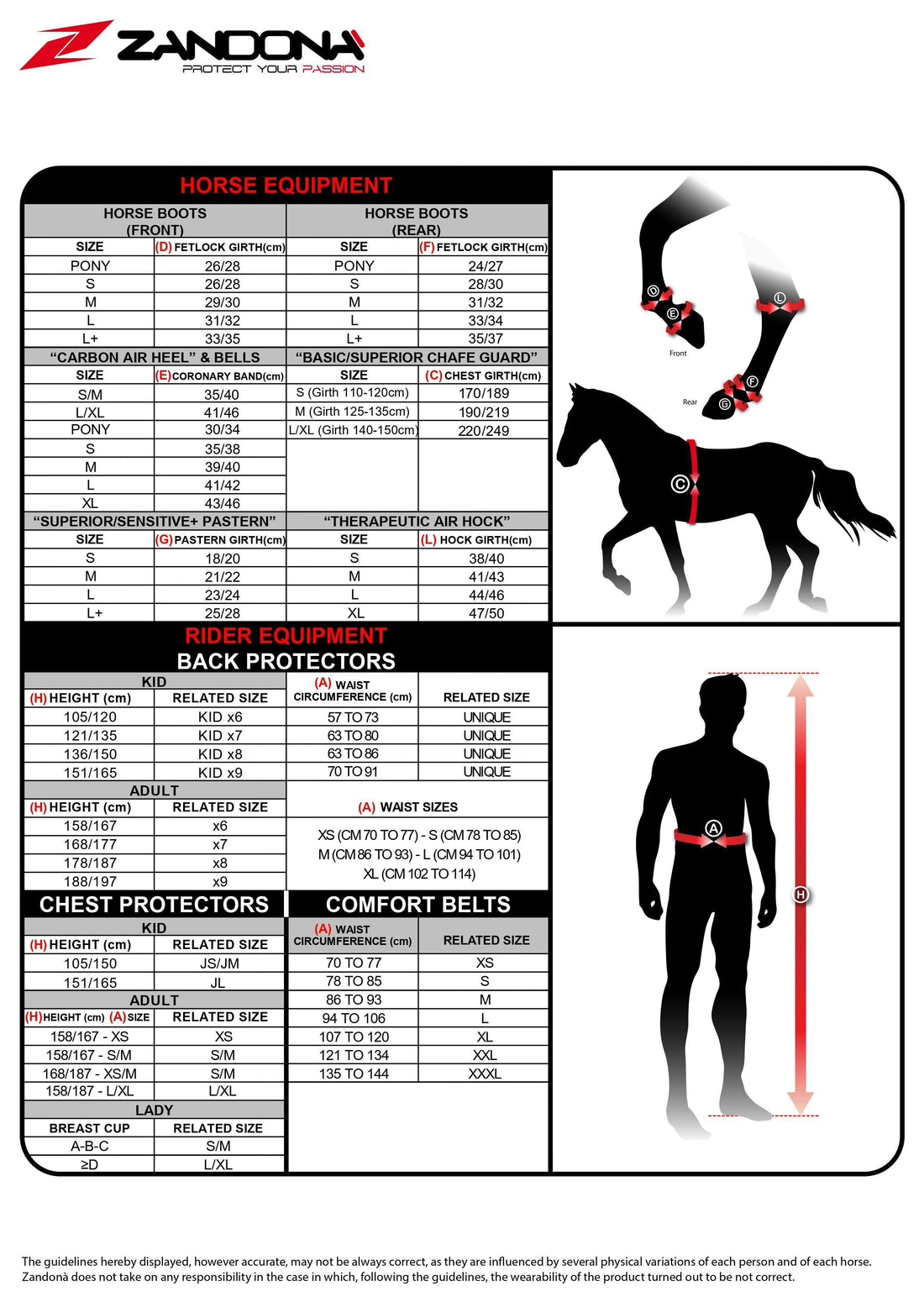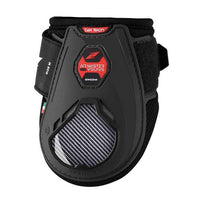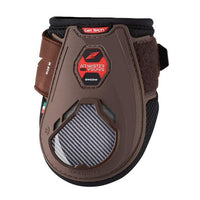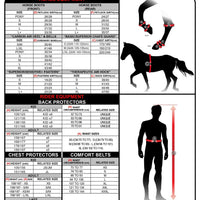 Zandona air master young fetlock boots
The innovative "AIR MASTER YOUNG fetlock" horse boots have been developed to provide excellent levels of protection, lightness and comfort to young horses and they comply with the international rules for "Young Horses" show jumping categories.
Multiple air intakes facilitate a complete ventilation that, in turn, helps horse's legs against overheating and allows a better performance.
The renewed external structure is equipped with a special new FLEX-TITANIUM Fiber insert (patented) that enhance the protective ability of the boot without giving up flexibility and perfect fitting to the horse leg.
The internal lining made of a 3D-Mesh outer layer, a Perforated Neoprene inner layer and the tried and tested Gel-Tech padding for the areas exposed to impacts, provides high-level protection and comfort.
The up-to-date design and the 100% Made in Italy manufacturing are distinctive features of the AIR MASTER product line that is recognized for its supreme quality and exceptional lightness.
MAIN FEATURES:
- Super Breathable Structure and Internal Lining;
- FLEX-TITANIUM Fiber Inserts (patented) for Extra Protection;
- Gel-Tech padding for Impacts Absorption;
- Air Intakes for Extra Ventilation;
- Flex-Zone for a complete freedom of movement;
- 3D Air-Mesh + Perforated Neoprene;
- 100% Made in Italy.